Taiwan Lotto 6/49 Review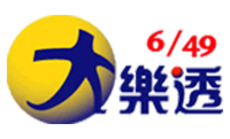 If you know anything about Taiwan, then you probably know that gambling and lotteries are strictly controlled by the government. It is a wonder then that a lotto as popular and as famous as the Taiwan Lotto 6/49 (also sometimes called the Big Lotto) exists in the first place. In this Taiwan Lotto 6/49 review, we will look at how this lottery came into being, how it is operated, and what great prizes you can win from it.
TAIWAN LOTTO 6/49 LOTTERY HISTORY
The Taiwan Lotto 6/49 is operated by the Taiwan Lottery—a lottery organization that is responsible for running all lotteries held within the country and is overseen by the government. In 2006, rights to operate the country's lotteries were purchased by the Chinese Trust Commercial Bank, and on July 10 of the same year, the Taiwan Lotto 6/49 was launched.
HOW TO PLAY TAIWAN BIG LOTTO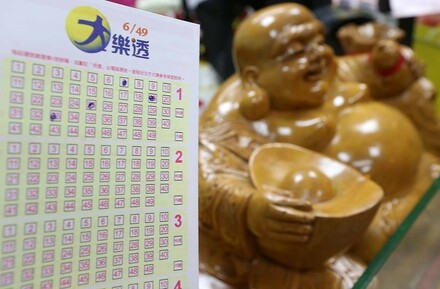 Playing in the Taiwan Lotto 6/49 is simple. As with most other single matrix lotteries, you will need to select a variety of numbers. Numbers will need to be picked from a pool ranging between—yup, you guessed it—1 and 49. The funny thing is, however, that during the draw, there will actually be seven numbers drawn.
Once you have selected your numbers, all that you need to do is go and buy a ticket. Matching the first six numbers drawn at the time of the draw will result in your winning the lottery jackpot. After the winning combination is drawn, a seventh ball will be drawn. This ball is used to determine winners in the next prize tiers (see the odds of winning below).
As with any good lottery, any prize that goes unclaimed will roll over to the next draw—resulting in some really spectacular jackpots.
ODDS OF WINNING
The odds of winning the famed jackpot are 1 in 13,983,816—which are not too bad when compared to many international lotteries. These odds are the same as other great 6/49 games, including Canada Lotto 6/49 (which has comparable jackpots) and Spain Bonoloto (which has much smaller jackpots). There are also a generous number of prize tiers available for those who are not lucky enough to hit the main jackpot. Unfortunately, there are no odds available for the remaining prize tiers.
| | | |
| --- | --- | --- |
| Tier Number | Match Requirement | Prize Amount |
| Tier 1 | 6 numbers | Jackpot |
| Tier 2 | 5 numbers + 7th ball | NT $6.62 million |
| Tier 3 | 5 numbers | NT $85,161 |
| Tier 4 | 4 numbers + 7th ball | NT $15,536 |
| Tier 5 | 4 numbers | NT $2,000 |
| Tier 6 | 3 numbers + 7th ball | NT $1,000 |
| Tier 7 | 2 numbers + 7th ball | NT $400 |
| Tier 8 | 3 numbers | NT $400 |
DRAWING TIME
The Taiwan Lotto 6/49 holds two draws each week. These draws occur on Tuesdays and Fridays at 20:30 local Taiwanese time (CST). The results of the draw are posted online soon after the draw, and winners have up to three months to claim their winnings from the date of the draw.
BIGGEST TAIWAN LOTTO 6/49 JACKPOTS
If you think that the US Powerball has some big jackpots, then prepare to be surprised. The largest recorded jackpot for the Taiwan Lotto 6/49 stands at a whopping NT$1.71 billion (roughly US$53.6 million). This jackpot occurred back in 2012 and was won by five people who shared the winnings amongst themselves. This record-breaking jackpot caused a surge in ticket sales and caused, to date, the most lottery tickets to be sold in the country for a single draw.
PAYOUT OPTIONS
If you are lucky enough to win the jackpot, you might need to exercise a great deal of restraint. This is because the only payout option available to winners is a once-off cash lump sum. The Taiwan government clearly does not believe in annuity payments, and we hope, because of the sometimes-reckless nature of lottery winners, that this will change in the future.
TAXES
While the jackpots may be generous, the taxes charged on your winnings are also relatively large. All winnings, regardless of size, are subjected to a 20% government tax. This tax will be deducted from the winnings prior to them being paid out to the winner.
HOW TO PLAY TAIWAN BIG LOTTO ONLINE
As you may already suspect due to the strict nature of gambling and lotteries in the Taiwanese region, there is currently no way to play the Taiwan Lotto 6/49 online. With the adoption of online lotteries becoming more popular worldwide, we hope that this is something that will soon change. But for now, unless you happen to reside in Taiwan, there is no way that you can play without flying there to purchase a physical ticket. If that doesn't work for you, then check out the top online lottery sites to see the many great international lotteries that you can play online.
TAIWAN LOTTO 6/49—IS IT WORTH PLAYING?
There is no doubt that the Taiwan Lotto 6/49 is a must-play lottery. Aside from the fact that it is overseen by the government and run by one of the largest banks on the planet—a sign that you can safely trust the operators—the lottery has eight great prize tiers and an even better jackpot.
While it is disappointing that the lottery cannot be played online or by people who are not currently residing in Taiwan, this is still a great lottery and is on its way to competing with some of the best lotteries available today. So, if you are in the area and looking to earn a decent amount of money with decent odds and easy gameplay, then this is the lottery for you.
User Reviews and Comments (1)