Play Brazil Lotofacil Online – How to Play and Buy Tickets
Ask any Brazilian what one of the most popular lotteries in the country is, and they'll say Brazil Lotofacil.
A rollover game with a unique format, three weekly draws, and great odds, the game serves up a lot of excitement each week that is hard to beat.
Read on as we find out what makes this game so special and show how you can play Brazil Lotofácil online.

Brazil Lotofacil History
Lotofacil was launched in September 2003 by the government-owned Caixa Econômica Federal, one of the biggest banks in the country.
The game holds its own among Brazil's other big lotteries because of its unique game play and much fairer odds.
A younger game than its siblings, some of which were founded in the 90s, Lotofacil has kept its format more or less consistent over all these years. This is because there's just never been a need to fix something that was never broken to begin with.
Of the proceeds that the lottery brings in, 54.7% is allocated to various charities and social, educational, and health initiatives around the country.
One of the things that stands out about Lotofacil is its high level of transparency. Auditors, volunteers, and members of the public are invited to each draw to ensure everything is done properly.
This involves checking the position of the balls, making sure each of the five globes is empty before the draw begins, and confirming the correct number of the balls are in the globes once the draw is underway.
How to Play Lotofácil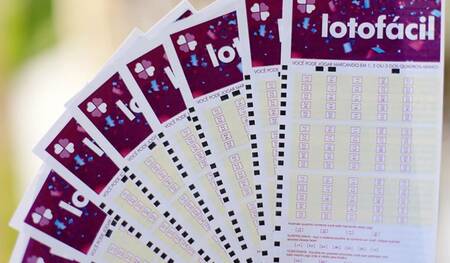 Lotofacil is different from every other lottery we have ever reviewed.
What makes Lotofacil's format so unique is that players must select and match 15 numbers from a range of 1 and 25 to win its jackpot.
While that may seem like an awful lot of numbers to match correctly, the fact that the range is limited to 25 means that the odds of winning are actually better than some of the best lotteries in the world.
Secondary prizes, which are distributed via four additional prize tiers, are given out for matching 14, 13, 12, or 11 numbers.
You can choose to play your own lucky numbers or opt to have random numbers chosen for you via the system pick.
If you want to increase your chances of winning, you can pay extra for more numbers than are actually needed—from 16 to 18 in total.
However, since this increases the combinations of numbers available to you, it significantly increases the cost of playing. A single entry consisting of 15 numbers costs R$ 2 (about €0.47). Meanwhile, 18 numbers, equivalent to 816 entries, cost R$ 1,632 (€364).
During each Lotofacil draw, there are five globes that are used. Each of the balls is colour coded according to the number that is printed on it. For example, all balls numbered 1 are coloured red, all balls numbered 2 are yellow, all balls numbered 3 are green, etc.
Lotofácil da Independencia
Once per year in September there is a special draw that is held called Lotofácil da Independencia.
This draw has a jackpot that's significantly higher than the regular monthly Lotofácil draws. In this draw, 80% of the money is allocated to the jackpot prize, compared to the regular 65%.
Moreover, unlike the regular draws, which roll over if there is no winner, this draw's jackpot rolls down to the secondary prize tier (which has odds that are 150 times better) if no one matches all 15 numbers. No wonder this draw is as popular as it is!
How to Play Brazil Lotofacil Online
The best way to play Lotofacil online is through the best lottery ticket agents.
These services, also known as online lottery sites, open up the world of international lotteries to players from every corner of the planet.
They also offer great perks, group play, subscriptions, scanned copies of tickets, and many other great features you'd rarely find on any official lottery's website.
Odds of Winning Brazil Lotofacil
The odds of winning a Lotofacil jackpot are pretty sweet at 1 in 3,268,760.
These are better odds than the majority of international lotteries and certainly much better than those of Brazil's other popular lotteries, including Mega Sena (1 in 50,063,860), Quina (1 in 24,040,016), and Dupla Sena (1 in 15,890,700).
Sure, the regular Lotofacil prizes might not be as big as the ones offered by these other games, but there's no denying that it is still a much fairer game overall.
Other games that offer similar odds are Chile Clasico Loto (1 in 4,496,388) and Italy MillionDAY (1 in 3,478,761).
Meanwhile, games with tougher odds but much bigger prizes include Hungary Hatoslottó (1 in 8,145,060) and Austria Lotto (also 1 in 8,145,060).
Here's the full breakdown of Lotofacil's five prize tiers:
| | | |
| --- | --- | --- |
| # of Matched Numbers | Prize | Odds of Winning |
| 15 | Jackpot | 1 in 3,268,760 |
| 14 | 20% of pool | 1 in 21,791 |
| 13 | R$20 | 1 in 691 |
| 12 | R$8 | 1 in 59 |
| 11 | R$4 | 1 in 11 |
Lotofacil Drawing Time
Lotofacil's three weekly draws take place on Monday, Wednesday, and Friday evenings at 8 pm BRT at the Caixa Econômica Federal headquarters in Brasilia.
All prizes must be claimed within 90 days. Those that are not claimed are considered forfeited and are donated to the various social causes that Lotofacil normally supports.
Biggest Lotofácil Jackpots
All of Lotofácil's biggest jackpots have been those offered in the Lotofácil da Independencia special draws held in or around September.
The biggest to date are as follows:
R$ 89,610,757 (€19,982,442): August 9, 2015
R$ 88,583,865 (€19,753,454): September 9, 2017
R$ 82,275,069 (€18,346,645): September 9, 2016
As for the regular draws, their jackpots are usually about 10 to 20 times smaller than the ones written above.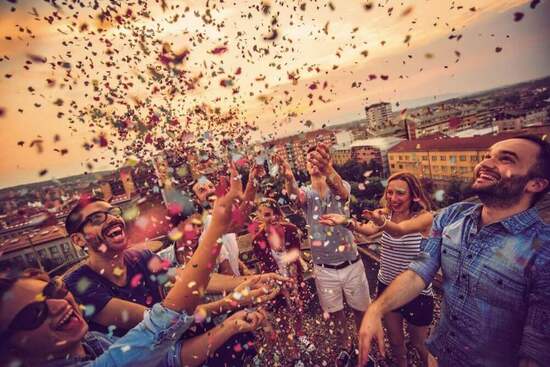 Payout Options
Lotofacil jackpot winners are given the choice to receive their winnings as a single lump sum or via annuity payments over a predefined number of years.
If you do decide to take the annuity option, the details of doing so are something that you will need to work out with Caixa Econômica Federal prior to claiming your winnings.
Taxes
When it comes to taxes, Lotofacil is no different from any of Brazil's other lotteries. In other words, the same 13.8% federal tax applies on all winnings.
If you live in a country that also taxes lottery wins, then your winnings could be subject to a double taxation.
As this varies from country to country and government to government, it's something that's in your best interest to look into before you begin playing.
Brazil Lotofácil – Is It Worth Playing?
With great odds, five prize tiers, an extremely unique format, three weekly draws, and cheap ticket prices, Lotofacil is absolutely worth playing.
Not only is it probably the best Brazilian lottery overall, it is one of the most well-balanced international lotteries we've ever had the fortune of playing.
While the prizes usually don't get too big and the 13.8% tax is a bit of a nuisance, the other advantages of the game do ultimately make up for it.
If you're on the fence about playing, we recommend you wait until September for the annual Lotofácil da Independencia special draw. The bigger prizes and potentially better odds are well worth it.
User Reviews and Comments (1)