Singapore Pools 4D Lottery Review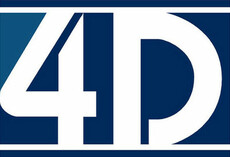 Some lotteries like to shake the norm and do things in a completely different way compared to how lotteries generally operate. Some of these lotteries get things wrong and fizzle out without really gaining any traction, but others do everything right and go on to become massively popular—as we'll find out in the Singapore Pools 4D Lottery review below. Let's take look at how this lottery differs from the standard lottery conventions and how you can use that to your advantage.
SINGAPORE POOLS 4D LOTTERY HISTORY
In 1968, the Singapore government launched the Singapore Pools company to organise and operate a state-run lottery that is fair and benefits the economy of the country. While the company did run lotteries from the time of its inception, a breakthrough lottery (the 4D Lottery) launched a full 20 years after Singapore Pools was launched. The first draw of the 4D Lottery was held in May of 1986, and this lottery has since become—along with the Toto Lottery—one of the most popular lotteries in the country.
HOW TO PLAY SINGAPORE 4D LOTTERY
This is the part where this lottery breaks all standard convention when compared to other lotteries. To begin with, the available number pool that you can choose numbers from ranges from 0000 to 9999. From this pool, you will need to select four unique numbers with which to play. When viewed next to a standard single-matrix game such as Spain Bonoloto or a double-matrix game like Mega Millions, the difference is pretty stark.
Once you have selected your four numbers, you will need to select what type of bet you would like to play. The types of bets that you can play are split into two decisions that you will have to make:
Big bet or small bet: Selecting the big bet option will allow you to win a prize if your four numbers appear anywhere in the five prize tiers—meaning you stand a higher chance of winning. Selecting a small bet will require your numbers to appear in the first three prize tiers in order for you to claim a prize.
Standard entry or system entry: Standard entry bets will require you to match your four numbers to those drawn in the exact same order as the numbers drawn to be eligible to claim a prize. An example is if you select 5348 as your numbers. The drawn numbers will have to be drawn in the order of 5348 to win. System entry bets will automatically generate 24 different combinations of your four numbers and enter them all into the draw. This means that you stand a much higher chance of your numbers matching. However, it does come at a hefty price tag of an additional $24.
After you have selected your numbers, whether you would like to place a big or small bet, and whether you are playing a standard or system entry, you will then also need to choose how much you would like to bet on your ticket. The minimum bet is $1, but you can increase this amount to as much as you would like. Increasing the bet that you place on your ticket has a direct effect on the amount that you will win if your numbers are drawn.

ODDS OF WINNING
At the time of each draw, 23 sets of numbers are drawn and split amongst the five prize tiers available. The odds of winning a jackpot amount are 1 in 10,000—which are truly fantastic odds. Compare these odds to US Powerball (1 in 292,201,338), Canada Lotto 6/49 (1 in 13,983,816), Hungary Hatoslottó (1 in 8,145,060), and even Polish Mini Lotto (1 in 850,668), and you get the idea. However, the odds of winning any prize at all come in at 1 in 435, which isn't that great, and the prize amounts are also nothing to get overly excited about:
| | | |
| --- | --- | --- |
| Prize Tier | Prize (Big Bet)* | Prize (Small Bet)* |
| 1 | $2,000 | $3,000 |
| 2 | $1,000 | $2,000 |
| 3 | $490 | $800 |
| 4 | $250 | - |
| 5 | $60 | - |
*All these prize amounts are based on a ticket purchased with a $1 bet. Increasing this bet amount will increase the amounts available to be won.
SINGAPORE POOLS 4D LOTTERY DRAWING TIME
As if the flexibility of the tickets was not enough, the lotto also holds three draws every single week. These draws take place on Wednesdays, Saturdays, and Sundays at 6:30 PM Singapore Standard Time (SST).
BIGGEST JACKPOTS
Regrettably, there is no information listed on what the biggest jackpot ever won on the 4D lottery was. There are, however, rumours that there was a payout that surpassed the $100,000 mark. We can neither confirm nor deny this, but we would love to know what the ticket that won that amount cost considering that the maximum amount that can be won for $1 is only $3,000 (when playing on the small bet).
PAYOUT OPTIONS
As you can imagine, the only payout option is a cash sum. This is because the jackpots never really grow to be excessively high—making annuity payments rather redundant.
TAXES
The good news is that lottery winnings from any of the Singapore Pools lotteries are never taxable. This means that whatever you win will be yours to keep and you won't have to part with any of your new cash.
HOW TO PLAY SINGAPORE POOLS 4D LOTTERY ONLINE
While it is possible to purchase lottery tickets for the 4D Lottery online using the official Singapore Pools website, you will have to be inside Singapore to do it. This is because the site tracks the location of your IP address to make sure that you are playing from within the country. At the moment, there are no other online lottery websites that support this lottery.
SINGAPORE 4D LOTTERY—IS IT WORTH PLAYING?
If you are looking for a lottery that has great odds, then the Singapore Pools 4D Lottery is definitely a strong competitor. Add to this that it places a unique twist on the way that lotteries usually operate, and this lottery starts looking even better. However, for all these great aspects, you will have to sacrifice the chance of winning a large sum of money. Therefore, if that is your aim, we recommend looking at other lotteries instead.
User Reviews and Comments (1)