Singapore Pools Toto Lottery Review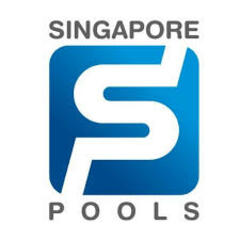 Singapore is well known for its lotteries, and while the 4D Lottery places a unique spin on normal lotteries, the Singapore Pools Toto Lottery follows a much more common standard. In this Singapore Pools Toto Lottery review, we will look at this lottery and how it functions, what you can win by playing in it, and a few other things that are worth knowing about it.
SINGAPORE POOLS TOTO LOTTERY HISTORY
The Toto Lottery is the first lottery that was launched by Singapore Pools after it was founded in 1968. The state-owned company was launched to minimise illegal gambling in the country and since then has remained as the only way to legally play in a lottery in Singapore. After going through format changes in 1981, 1988, and 1997, the current format was finally settled upon in 2014.
HOW TO PLAY TOTO LOTTERY
The Toto lottery is a standard single-matrix 6/49 lottery. This means that you will need to select six unique numbers from a number pool consisting of numbers 1 to 49. To win the jackpot, you will need to match all six numbers with the numbers drawn. These tickets cost $1 each and are called ordinary entries.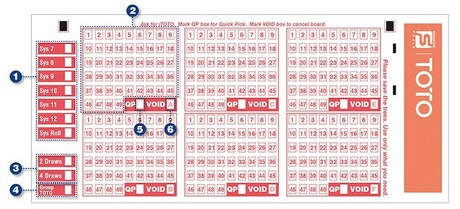 There are, however, two other forms of play available:
System Entry: This method of play allows you to choose up to 12 numbers that are played in up to 914 different combinations—increasing your odds of matching the winning numbers. Needless to say, these tickets tend to be a lot more costly than ordinary entries and cost up to over $900.
System Roll: If you choose to play with this method, you will only need to select five unique numbers. The sixth ball will be a rolling ball and represents all available numbers left in the number pool. As with the system entry, this perk does cost more to play.
At the time of the draw, six initial numbers will be drawn. These six numbers are used to determine the winner of the jackpot. After this, an additional seventh number is drawn, which is used to determine the winners of the remaining prize tiers.
This official video provides a great overview of the gameplay:
ODDS OF WINNING
There are seven prize tiers in the Toto Lottery, and the odds of winning the jackpot are 1 in 13,983,816—which are not incredibly great but certainly much better than games like Eurojackpot (1 in 95,344,200). That being said, the odds of winning any prize at all are 1 in 54—which is slightly better, but still nowhere near as good as one of our favourite lottery games, Canada Lotto 6/49 (which also happens to have the same jackpot odds at Toto).
The minimum jackpot starts at $1 million but can grow quite high considering that any prize amounts not claimed in the first four prize tiers (including the jackpot) are rolled over and added to the jackpot of the next draw. Unfortunately, this can happen a maximum of only four consecutive times before the winnings roll down and are shared evenly between the second, third, and fourth prize tiers and the jackpot is reset.
The seven available prize tiers are split up using percentages of the available prize pool or fixed amounts. The prize pool is calculated using 54% of the total sales made for a particular draw. These tiers are split in the following way:
| | | |
| --- | --- | --- |
| Prize Tier | Required to Win | Prize Amount |
| 1 | 6 | Jackpot (Minimum $1 Million) |
| 2 | 5 + Seventh Number | 8% of Prize Pool |
| 3 | 5 | 5.5% of Prize Pool |
| 4 | 4 + Seventh Number | 3% of Prize Pool |
| 5 | 4 | $50 |
| 6 | 3 + Seventh Number | $25 |
| 7 | 3 | $10 |
SINGAPORE POOLS TOTO LOTTERY DRAWING TIME
There are two draws held every week by the Toto Lottery. These draws take place on Mondays and Thursdays at 6:30 PM (SST). If a draw takes place when the jackpot has already rolled over four times, the draw is labelled a 'Cascading Draw'. In these circumstances, the draw will take place at 9:30 PM (SST).
BIGGEST JACKPOTS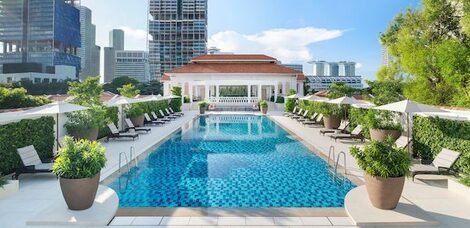 The biggest jackpot ever won on the Toto Lottery was split between two players and was for the amount of 13.94 million Singapore Dollars (US $10.25 million). Each player walked away with around $6.97 million ($5.12 million). The largest jackpot won by a single person happened in 2016 and was for the amount of $9.54 million ($7.01 million).
While these are certainly respectable jackpots, they are quite small compared to other 6/49 games such as the above-mentioned Canada Lotto 6/49 (whose record jackpot was US $48.4 million) and Hong Kong Mark Six (US $20.5 million).
PAYOUT OPTIONS
Winners of the jackpot amount can opt for a 20-year annuity payout option, or for a cash lump sum. As with all lotteries, the cash lump sum is heavily penalised so you will be saying goodbye to a large chunk of your winnings if you opt for this payout option.
TAXES
Luckily for all lottery players in Singapore, the country does not apply any taxes to lottery winnings because they do not deem them as having been worked for. This is a bonus to winners because they won't have to ever worry about how much of their winnings are going to be deducted for tax.
HOW TO PLAY SINGAPORE TOTO LOTTERY ONLINE
The only way to purchase tickets for the Toto Lottery online is via the official Singapore Pools lottery. When using this site, your IP will be tracked to ensure that you are playing from within Singapore. All outside players will be blocked. There are also no other online lottery websites that sell tickets for this lottery.
SINGAPORE POOLS TOTO LOTTERY—IS IT WORTH PLAYING?
The Singapore Pools Toto Lottery is most definitely worth playing—if you are not playing using a system entry or system roll, as doing that could become expensive very quickly. However, with a decent prize system and fair gameplay that you can trust, there are not really any reasons why you shouldn't play in this lottery. So, we recommend logging on and trying your luck—provided that you are in Singapore of course.
User Reviews and Comments (1)