Play Portugal Totoloto 5/49 Online – How to Play and Buy Tickets
Portugal Totoloto 5/49 is a national lotto game that is popular in Portugal and around the world. With decent odds, an easy game format, and minimum jackpots, this game is fun and easy to understand. It also has a unique feature that helps players increase their odds of winning. In this Portugal Totoloto review, we'll explain everything you need to know about the draw and give our verdict: is it worth trying?
Portugal Totoloto History
Portugal Totoloto is operated by Jogos Santa Casa, Portugal's national gaming body. The first draw took place in 1988 and initially used a 6/45 game format. The format was changed two years later to a 6/49 format, which remained until 2011 when it changed to its current format.
How to Play Portugal Totoloto
To play Portugal Totoloto, players must select five numbers from a main number pool of numbers 1 to 49, as well as one Número da Sorte, or Lucky Number, from a separate ball pool of numbers 1 to 13. Players can select their numbers manually or choose the quick pick option. Players must be 18 or older within Portugal to purchase lottery tickets.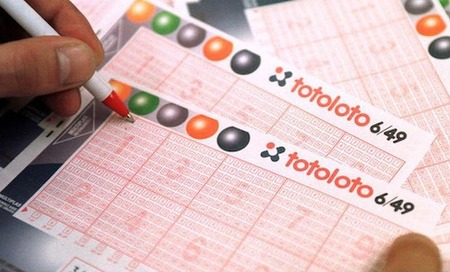 Totoloto is unique in that it also allows players to place multiple bets at once, which is in effect similar to the system play offered by many third-party online lottery services. This means that instead of the standard five numbers, players can choose between six and 11 numbers. These selected numbers will then be placed in every possible five-number combination.
Tickets cost €0.90 per line, so while a standard ticket with a single line is fairly inexpensive, playing the multiple option can be pricey. International players who use a third-party ticket service may have to pay an additional fee for tickets.
Prizes and Odds
Each Portugal Totoloto draw has a minimum jackpot of €1 million. The prize rolls over each time no winning ticket is sold, so jackpots can grow quickly. Even better, there is no jackpot cap, so prizes can be pretty impressive.
To win the jackpot, a player must match all five numbers and the Lucky Number. There are a total of six prize tiers, with the lowest prize requiring only a matching Lucky Number. The lowest prize rewards a fixed amount of €0.90, the same amount it costs to purchase a single line.
The odds of winning the jackpot are 1 in 24,789,492. Compared to the 1 in 139,838,160 odds of EuroMillions, one of Portugal Totoloto's main competitors, the odds for this national game are pretty favourable. The overall odds of winning a prize are 1 in 7.
Here is a breakdown of the odds and the share of the prize fund that is split amongst the winners for each tier:
| | | |
| --- | --- | --- |
| Numbers Matched | Odds of Winning | Percentage of Prize Fund |
| 5 + Lucky Number | 1 in 24,789,492 | Jackpot (40.46%) |
| 5 + | 1 in 2,065,791 | 4% |
| 4 | 1 in 8,667 | 5% |
| 3 | 1 in 201 | 5% |
| 2 | 1 in 14 | 30% |
| 0 + Lucky Number | 1 in 14 | €0.90 |
Portugal Totoloto Drawing Time
Portugal Totoloto is a bi-weekly game. Draws take place every Wednesday and Saturday at 10 PM CET at the Jogos Santa Casa headquarters in Lisbon. Players can purchase tickets up until shortly before the draw time from official lotto retailers.
Biggest Portugal Totoloto Jackpots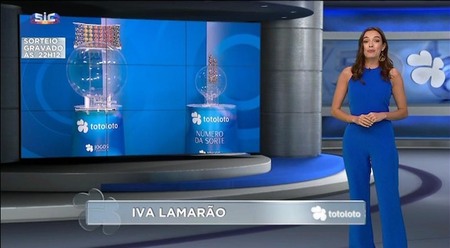 With rollover jackpots and no jackpot cap, prizes can grow to be pretty significant. The largest jackpot in Portugal Totoloto history was awarded for the October 29th, 2015, draw. The lucky winner of that draw won an incredible €19 million prize.
Payout Options
Players who are lucky enough to have a winning ticket for a Portugal Totoloto draw will receive their prize as a lump sum payment. All winners must claim their prize within 90 days of the draw or their winnings will expire. Prizes of €150 and under can be awarded by any official lottery vendor, including the official online vendor. Prizes of up to €5,000 are paid via bank transfer, and any prizes larger than that must be claimed via the Santa Casa Gaming Department. The department's headquarters are located in Lisbon.
Taxes
There are two different tax tiers applied to lotto winnings in Portugal. Tier one includes all prizes up to €5,000, which are tax-free. Tier two applies to any prize exceeding €5,000, which are subject to a 20% tax. International players who buy tickets online from a third-party retailer may also be subject to the tax laws of their country of residence. However, if you live in one of the countries that don't tax lottery prizes, then you'll only need to pay tax once, in Portugal.
How to Play Portugal Totoloto Online
Players can buy Portugal Totoloto tickets online from the official lottery website. Players outside of Portugal can purchase official tickets online, but they must have a registered Portuguese bank account. Non-residents who don't have a Portuguese bank account can still play this lotto game through independent lottery vendors online. After selecting their preferred vendor, players will need to register an account, which only takes a moment to do.
Portugal Totoloto—Is It Worth Playing?
There are many features of this lotto game that make it stand out. Though jackpots don't grow as large as transnational games like EuroMillions or Eurojackpot, the €1 million minimum jackpot, rollover jackpots, and lack of a cap mean that prizes are still impressive.
Additionally, the format is easy to follow, with the multiple bet option helping players easily increase their odds of winning, though at a higher cost.
Overall, this popular national lottery game has a lot to offer to players all over the world.
User Reviews and Comments (1)