Play Oregon Megabucks Online – How to Play and Buy Tickets
With over 166 different lotteries available around the world, figuring out which draw is worth spending your money on may sometimes feel overwhelming.
Thankfully, depending on where you stay, local lotteries may do an excellent job of convincing you to play something close to home.
Read on as we explore how to play Oregon Megabucks online and see what it is all about.
History
The Oregon Lottery was first established way back in 1984. The organisation was founded to help subsidise the funds allocated for education, state parks, economic development, and to help treat gambling addictions in the state. Since 1985, the lottery has raised more than $11 billion that has gone towards the areas above.
It was in 1985 that the Oregon Lottery opened its first-ever computer-operated lottery—the Oregon Megabucks lottery. This game soon became one of the defining draws held by the organization and has continued to grow in popularity as the years have progressed.
How to Play Oregon Megabucks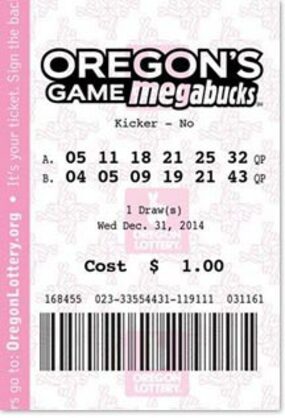 Playing in the Oregon Megabucks lottery is deceptively simple, as the game uses a single-matrix 6/48 format. This means that to play, you will need to select six unique numbers. Matching all six numbers with those drawn will result in you becoming one of the 240+ million winners who have become millionaires thanks to this lottery draw.
Tickets cost $1 each for two lines of unique numbers. If you would like to spend an extra $1 per two lines, you can opt to enable the 'Kicker' multiplier. This multiplier is only active if you happen to match three, four, or five numbers and results in your winnings being multiplied four times if you match four or five numbers—resulting in a much larger win than you'd first expect. If you happen to match three numbers with the 'Kicker' multiplier enabled, you win a flat amount of $4.
How to Play Oregon Megabucks Online
While playing Oregon Megabucks is possible via the lottery's official website, a few select online lottery websites do allow you to purchase tickets. One of these is our favourite, theLotter.
Odds of Winning
The odds of winning the jackpot amount—which is a minimum of $1 million each drawing—are 1 in 6,135,756. These odds are quite generous and, in fact, among the best available in the lottosphere for a game that can make you a millionaire. They are certainly a lot better than New York Cash4Life (1 in 21,846,048), but still not as good as Italy MillionDAY (1 in 3,478,761) or Chile Clasico Loto (1 in 4,496,388).
The overall odds of winning any prize are 1 in 26.
Oregon Megabucks Lottery Payout Chart
# of Matched Numbers

Prize
(Estimated)

Odds of Winning

'Kicker' Multiplier

6 of 6

Jackpot

($1 million minimum)

1 in 6,135,756

Does not apply

5 of 6

Pari-mutuel*

1 in 24,348

Prize x 4

4 of 6

Pari-mutuel*

1 in 475

Prize x 4

3 of 6

Free Quick Pick Ticket

1 in 26

$4
The prizes available are subject to the number of tickets sold and are therefore different for each draw.
*The total prize for these tiers is shared equally between all winners who are eligible to claim.
Drawing Time
The lottery holds three different draws each week. These draws occur at 7:29 PM (PST) every Monday, Wednesday, and Saturday. The results of each draw are available on the official lottery website shortly after each draw is concluded.
Biggest Jackpots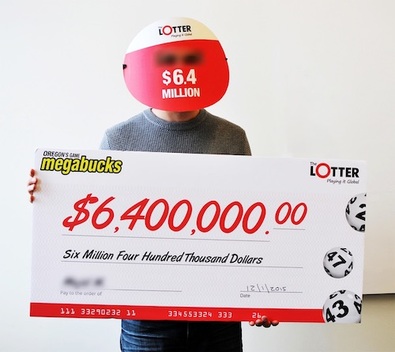 Because the lottery does not have a limit on the number of times that the jackpot can be rolled over before it is won, the jackpot of Megabucks Oregon has grown to quite large amounts in the past. The highest jackpot ever paid out was a fantastic $30 million—won on November 15, 2004. The average jackpot that is paid out by the lottery is $6.14 million.
It's worth noting that this lottery made headlines all around the world in 2015 when it was revealed that a man from Iraq won a $6.4 million jackpot by playing the game via theLotter.com. His highly publicized win stirred up a lot of interest in online lottery sites.
Payout Options
Winners have one year from the date of their win to claim their prize. Jackpot prizes come with the option of a cash lump sum or a 30-year annuity payment. For players who opt to receive the cash lump sum payout, they will only receive half of the advertised jackpot amount. Annuity payment recipients will receive the full advertised amount—spread out over 30 payments.
Taxes
One thing that may dampen your spirits if you are a jackpot winner is the amount of tax that you will have to pay on your winnings. For all winnings over $1,500, an Oregon state tax of 8% is charged in addition to the 24% federal tax that exists on all winnings over $5,000. This means that if you are American and happen to be the jackpot winner, you will be paying over 32% of your winnings in tax.
If this is not bad enough, if you win the jackpot as a non-resident, you will be liable to pay 30% federal tax on your winnings and an additional 8% state tax on winnings over $1,500—totalling a ridiculous 38%!
Megabucks Oregon – Is It Worth Playing?
The Oregon Megabucks lottery is one of the lotteries that we can easily get behind because of the fact that 50% of all money received by the lottery goes to prizes, while the other 50% gets reinvested back into the state to ensure proper education, decent parks for residents to enjoy, help those battling with gambling addictions, and a variety of other great causes.
The fact that this lottery offers decent enough odds and a minimum jackpot that is nothing to scoff at makes it a lottery that we definitely encourage people to play. One thing that we would like to see, however, is the Oregon lottery modernising its website to allow the sale of its own tickets. That being said, tickets are still available online, so we can't really complain.
User Reviews and Comments (1)