Oregon Lottery - Games, Claiming Prizes, Taxes, and More
Many American states have a state lottery that offers a variety of games to residents in the region. These lottery operators each offer something unique and also have their own way of running things that sets them apart from the others. Oregon is no exception to this, as it has a first-class lottery operator providing fun games to players across the state. However, because each lottery operator functions slightly differently, you may be wondering what to do if you win. In this article, we will talk all about Oregon Lottery winnings and see how to go about claiming prizes, what taxes you may be liable to pay, and more.
Oregon Lottery History
The Oregon Lottery was founded in 1984 when voters opted to support the establishment of a state lottery. The lottery was started—as is usually the case—to help raise funds for community projects and to help state education. Since then, the lottery has become a reliable institute that has funded millions of dollars to help maintain natural habitats and state parks, and even fund veteran services.
Since its inception, the lottery has expanded past just draw games (like the Jackpot game) and now also includes a variety of scratch games and even video lottery games. Each of these offers brings a new layer of fun to the lottery, and each has its own process to follow if you happen to be a winner.
Games Available
There is a decent mix of great games on offer by the Oregon Lottery. These range from jackpot/draw games to video lottery games that bring a unique twist to what you may be used to.
Jackpot Games
Thankfully, the Oregon Lottery does form part of the MUSL (Multi-State Lottery Association). As such, it can—and does—offer two of the biggest lotteries available anywhere in the world: the Powerball and Mega Millions. Both of these lotteries need no introduction, and both have proven to offer jackpots that exceed the mind-blowing amount of $1.5 billion. Oregon Lottery's affiliation with these lotteries has led to four Powerball jackpot winners in the state. Sadly, a Mega Millions jackpot is yet to be won within the state.
Additional draw games available include:
Megabucks: Oregon Lottery's Megabucks is a great single-matrix (6/48) draw game that offers a respectable minimum jackpot of $1 million. Odds of winning this jackpot amount (which averages around $8.95 million thanks to the fact that it rolls over when not won) are 1 in 6,135,756. These odds are nothing to complain about and make for a great game.
Lucky Lines: Offering a completely different twist to standard draw games, this excellent lottery offering incorporates a tic-tac-toe style game. Each game slip features eight squares that each hold four numbers. Pick a number from each square to play and stand a chance to win a minimum jackpot of $10,000 every day.
Win for Life: This fantastic game requires you to select four numbers from a number pool ranging from 1 to 77. Matching these four numbers will win you the jackpot—which is a great $1,000 every week for the rest of your life. The odds of achieving this are 1 in 1,353,275.
Pick 4: Like many other state lotteries, Oregon offers a simple Pick 4 style lottery that holds draws four times each day. The jackpot prize is $1,000 when playing a $0.50 bet and $2,000 when playing with a $1 bet. The game does, however, have fantastic odds of winning and gives you a 1 in 10,000 chance of being a jackpot winner.
Keno
Aside from the above draw games, players can also take part in the Oregon Lottery Keno. This game holds a new draw every four minutes each day of the week—giving you plenty of chances to play (and win). The game costs $1 per spot and allows up to 20 spots per draw. The average rolling 8-spot jackpot is around $30,000, and playing a 10-spot game could lead to a jackpot of between $200,000 and $1 million.
Scoreboard—Online Sports Betting
If you are more a fan of betting than playing games, then this lottery has something unique for you. Available through the Oregon Lottery Scoreboard mobile application, you will be able to place bets on all your favourite sporting events from football to table tennis. The lottery supports many different betting styles and comes with a variety of different features to make your experience even more special.
Scratch-Its
Like almost all respectable lottery operators, Oregon Lottery has a vast collection of scratchers (called Scratch-its) that will fulfil all your wildest dreams. The odds of winning when playing these scratchers is an incredible 1 in 4, which could rival most online scratchers. The lottery does also keep a live view of what prizes have been claimed and what prizes are still available during the current run of Scratch-Its.
Video Lottery
Aside from all the above, Oregon Lottery also offers a selection of video lottery games that can be found at selected retailers throughout the state. These video lotteries allow you to have a great deal of fun playing a game while giving you the chance to win some great cash prizes. A list of available retailers can be found on the official Oregon Lottery website.
Claiming Winnings
If you are a winner in a game supplied by the Oregon Lottery, then you join a large number of lucky winners that have stood in your place before. Of all the emotions that you may be feeling, one may be fear in what to do next. Thankfully, claiming your winnings from the Oregon Lottery is a simple process that is not something that you should dread.
If you have won by playing a jackpot game (such as the US Powerball) or a scratch it (such as Mega Cash Blast) then the rules to follow to claim your prize are precisely the same and are wholly dependent on the amount that you have won. If you have won a prize up to (but not exceeding) $600, then you will be able to claim your prize at any authorised lottery retailer. Simply take your winning ticket or scratcher to the retailer and allow them to verify it to receive your winnings.
If you are lucky enough to win more than $600 but still do not have winnings that exceed $49,999, then you will need to claim your prize by mail. To do this, you will need to download, print, and complete the Winners Claim Form that is available on the Oregon Lottery website. This completed form will need to be attached to your original winning lottery ticket or scratcher. However, before mailing it, make sure to sign the back of your ticket or scratcher and make a copy for your records. Once you have done that, simply send your claim sheet and ticket to Oregon Lottery, PO Box 14515, Salem, OR 97309. The lottery does recommend that you mail your claim in via registered mail to ensure that it does not accidentally get misplaced.
If you are a jackpot winner or a winner of any prize over $50,000—then congratulations! Unfortunately, claiming your prize if you fall into this category is not as simple as filling out a form. In fact, prizes of this amount or more can only be claimed in person at the Oregon Lottery's office in Salem. To claim your prize, you will first need to call the lottery (503-540-1000) and schedule an appointment in which you can claim your prize.
For video lottery prizes, all prizes up to $1,250 can be claimed at the retailer where you have won your prize. Any prizes over this amount will need to be requested by mail following the same process outlined above.
How Long Does It Take to Receive My Winnings?
The Lottery states that most prizes under the $50,000 cap will take up to three weeks to be processed and paid out. This is entirely dependent on the number of claims the organization receives at any one time as well as the amount of staff working to process claims.
If you have won an amount of over $50,000, this process could take longer and is dependent on when you manage to make an appointment to visit the lottery office to claim your prize. This process may take even longer due to the administration that follows a major jackpot win.
How Will I Receive My Winnings?
If you are claiming your prize from an authorised lottery retailer (meaning that it is less than $600), you will be able to receive your prize in cash. For all mail-in claims under $20,000, however, you will be issued an Oregon Lottery Elan Prepaid Card that will be loaded with your winnings. This card can be used anywhere that Visa is an accepted payment method and can also be used at an ATM to withdraw money if you would prefer.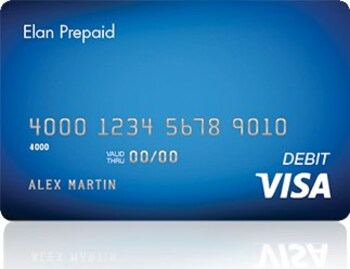 Any amount over this $20,000 Elan Prepaid Card limit (excluding jackpot wins) will be issued to you in the form of a check. This check will either be handed to you at the lottery office or mailed directly to you.
Jackpot wins will also be issued in the form of a check—but only after you have selected a payout option. The Oregon Lottery offers the standard payout options supported by most lotteries—cash lump sum or annuity payments. If you are a jackpot winner, you will have the option to take your winnings in the form of a cash lump sum or in annuity payments that will be spread out over the space of 30 years.
When opting for the cash lump sum, it is essential to remember that you will only receive roughly one-half of the advertised jackpot amount—meaning that you will be losing a substantial amount of money for the convenience of getting instant access to all your winnings. If you choose to take your winnings as an annuity, however, you will receive 30 checks over the course of 30 years that will equal the total jackpot amount that you are entitled to. Not sure which option is best? Then check out our cash payment vs. annuity guide.
Oregon Lottery Taxes
Unfortunately, Oregon is not one of the few states that do not tax lottery winnings. In fact, any winnings over the amount of $1,500 are automatically subject to 8% state tax. This means that if you win $2,000, you will only receive $1,840 as you will need to pay $160 to the taxman.
Sadly, this is not where the taxes end. In addition to the 8% state tax on winnings over $1,500, all winnings over $5,000 are also subject to a 24% federal tax. This brings the combined tax total for winnings over $5,000 to a staggering 32%. Using the 2005 Powerball jackpot of $340 million—which is the largest jackpot ever paid out by the Oregon Lottery—as an example, this means that you will only receive $231.2 million of your $340 million jackpot. A total of $108.8 million will be paid to the taxman ($27.2 million to state tax and $81.6 million to federal tax).
Other Things to Note
While the basics of winning a prize from the Oregon Lottery have been mentioned above, there are a few other things to note. These include:
Non-resident winners will be required to pay 30% in federal tax as well as 8% in state tax. This means that the total tax for non-resident winners will equate to 38%.
Prizes claimed by mailing in your claim can be requested within one year from the date of your win. Requests submitted after this period has expired will not be honoured.
Video Lottery prizes under the amount of $1,250 and that are eligible to be claimed from an authorised retailer must be claimed within 28 days from the date that the ticket was issued. Failure to meet this deadline will require the claim to be mailed in.
Conclusion
The Oregon Lottery is undoubtedly a great lottery operator that has done a fantastic job of creating an exciting lotto culture since it launched in 1984. One of the best things about this operator, however, is the excellent claims process that they have in place that allows you to quickly and easily submit your claim and get your winnings. Sadly, the taxes on these winnings is something that is painful yet unavoidable. This is not, however, enough to stop us from recommending the great games offered by this excellent state lottery.