Maine Lottery Review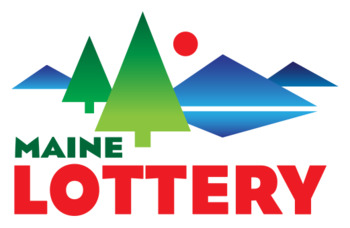 State-run lotteries in America have become some of the most popular lotteries available today. These lotteries generally function in the same way, yet differ slightly depending on what state you are playing them in. In contrast, some are shared amongst a few states to increase the number of people playing—thereby greatly increasing the available jackpot. In this Maine State Lottery review, we will look at the organiser of lotteries held in the state of Maine to see what games are available and how you can access them.
History
All lotteries in the state of Maine, USA, are run by the governmental organisation Maine Lottery. This organisation was founded in 1974 after being approved by voters. As with other states, the lottery was established as a way to raise funds that can be used by the state government to improve the state. This money goes towards everything from park maintenance to education and scholarships.
In 1990, the Maine Lottery joined the Multi-State Lottery Association (MUSL)—the association responsible for international favourites such as US Powerball and Mega Millions. However, after only two years as part of the association, Maine Lottery left the association. The lottery continued to function on its own until 2004 when it re-joined the MUSL.
Draw Games Available
Amazingly, the lottery organisation does not run any of its own draw games. Instead, all draw games offered by the lottery are done through either the MUSL or the Tri-State Lottery—a combined lottery effort that is available in Vermont, New Hampshire, and Maine. All Tri-State Lottery games are drawn in New Hampshire even though they are available in all three states.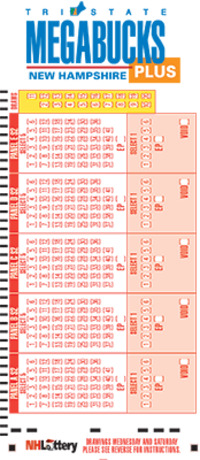 Available Tri-State games include:
Pick 3: The popular lottery requires you to pick three unique numbers and can be played twice each day because two daily draws occur. The draws take place at 1:10 PM (EST) and 6:50 PM (EST). The price of a ticket varies from $0.50 to $5 depending on your bet type. There are no published odds for this lottery, and the highest jackpot available (on a $0.50 bet) is $250.
Pick 4: As with the Pick 3 lottery above, this lottery requires you to select four unique numbers that need to match those drawn to win. Draws are held twice daily at 1:10 PM (EST) and 6:50 PM (EST). The highest jackpot on a $0.50 bet is $2,500. Bets can also be increased to $5. Unfortunately, there are no odds of winnings released.
Megabucks Plus: For $2 per play, you can compete in this great double-matrix lottery. To play, select five numbers from 1 to 41 and one unique number from one to six. The available jackpot starts at $1 million and rolls over each time it is not won. The odds of winning this jackpot are 1 in 4,496,388—which are pretty phenomenal odds. Draws take place each Wednesday and Saturday at 7:59 PM (EST).
Games available through Maine Lottery due to their affiliation with the MUSL include:
US Powerball: This powerhouse lottery game needs no introduction thanks to its starting jackpot of $40 million. For $2, you will be required to select five numbers ranging from 1 to 69. In addition, you will need to choose a single Power ball from between 1 and 26. Draws take place Wednesday and Saturday at 10:59 PM (EST), and the odds of winning that fantastic jackpot are 1 in 292,201,338.
Mega Millions: Yet another international favourite, this game requires players to select five numbers ranging from 1 to 70 and a single number from a pool ranging from 1 to 25. You will need to match all numbers with those drawn to beat the odds of winning the jackpot (1 in 302,575,350) and claim the jackpot—which starts at $40 million. Draws are held at 11:00 PM (EST) every Tuesday and Friday.
Gimme 5: This game costs $1 and requires you to select five numbers from a number pool ranging from 1 to 39. The jackpot is a generous $100,000 in cash and can be won every Monday, Wednesday, and Friday. Draws take place at 6:59 PM (EST), and the odds of winning the jackpot are 1 in 575,757.
Lucky for Life: For the incredible jackpot of $1,000 every day for the rest of your life, you will need to choose two sets of numbers. The first consists of five numbers between 1 and 48. The second set is a single number ranging from 1 to 18. The odds of winning this life-changing jackpot are 1 in 30,821,472. Draws take place at 10:38 PM (EST) every Monday and Thursday.
Lotto America: Select five numbers from a number pool ranging from 1 to 52. Then, select a single number between 1 and 10. Finally, pay your $1 and stand a chance to win the minimum jackpot of $2 million every Wednesday and Saturday at 11:15 PM (EST). The odds of winning this jackpot are 1 in 25,989,600.
World Poker Tour: To play this game, you'll need to select five cards from a standard 52-card deck. Playing will cost you $2 but will give you two chances to win every day. The first chance allows you to instantly win a jackpot of $5,000 by matching your numbers with those generated when you purchase your ticket. The odds of winning this amount are 1 in 649,740. Then, your numbers will be used again after 9:05 PM (EST) for the evening draw. This draw has a jackpot of $100,000 with odds of 1 in 2,598,960.
Taxes
As with most states in America, prizes over $5,000 are subject to both state and federal taxes. In Maine, state taxes are 5%, and federal taxes are 25%. This equates to a whopping 30% in tax.
How to Play Maine State Lottery Online
While it is apparent that you can play games like US Powerball and Mega Millions via a variety of online lotto companies, it does not appear as if you can play any of the Tri-State lotteries offered by the Maine Lottery online.
Maine State Lottery – Is It Worth Playing?
Maine Lottery is one of the great lottery organisers that make the lottery fun for players by offering great draws with amazing jackpots. Each draw mentioned above has its own perks and disadvantages. However, we believe that each one of them is worth trying out, as they all have something unique to offer to players.
User Reviews and Comments (1)