Kentucky Cash Ball Review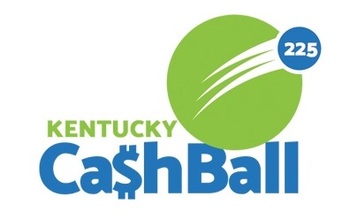 Small, daily lotteries that are easily accessible and offer decent prize amounts have steadily grown in popularity as more and more lottery players become impatient waiting days or even a full week for a draw to take place. This is not necessarily a bad thing. In this Kentucky Cash Ball review, we will look at a lottery that fits this description to see how it works and if it is worth taking a gamble on.
History
The KY Cash Ball lottery was initially started way back in 2001. It ran for 16 years until, on the 9thof January 2017, the game was rebranded as the Kentucky Cash Ball 225. The new game had different number ranges for players to choose from, a higher jackpot amount, and slightly different odds.
Since then, lottery players in Kentucky have embraced the new lottery and have helped it to quickly become one of the most popular lotteries in the state.
How to Play Kentucky Cash Ball
Playing in the Kentucky Cash Ball is very easy. Due to the lottery using a double-matrix format, you will need to pick numbers from two different pools of numbers. The first pool of numbers ranges from 1 to 35 and requires you to select four numbers to play with. The second pool ranges from 1 to 25 and requires only a single number to be chosen. This unique number is known as the 'Cash Ball'.
Once you have selected your five unique numbers, you will need to decide whether or not you would like to enable the EZ Match add-on to your ticket. This add-on costs $1 per line and gives you the chance to win up to $500 in cash instantly. This is done by printing five unique numbers as well as a paytable on your lottery ticket. If any of these EZ Match numbers match the numbers that you have chosen to play in the Cash Ball lottery, then you win the corresponding amount from the EZ Match pay table.
If you would not like to play EZ Match, simply complete the purchase of your ticket and wait for the end of the day. To win the jackpot, you will need to match all four balls selected from the first number pool as well as the 'Cash Ball'.
Odds of Winning
A single ticket for the Kentucky Cash Ball is only $1. For this money, you will receive odds of winning the jackpot of 1 in 1,309,000. When compared to other lotteries, such as Mega Millions (1 in 302,575,350) and Florida Lotto (22,957,480), these are great odds.
While the fact that the highest jackpot is only $225,000 does somewhat diminish the greatness of these odds, such a prize would still drastically change your life for the better.
Luckily, aside from the jackpot, there are also seven additional prize tiers available.
Kentucky Cash Ball Payout Chart
| | | |
| --- | --- | --- |
| # of Matched Numbers | Prize | Odds of Winning |
| 4 + Cash Ball | $225,000 | 1 in 1,309,000 |
| 4 | $2,250 | 1 in 54,542 |
| 3 + Cash Ball | $225 | 1 in 10,556 |
| 3 | $50 | 1 in 440 |
| 2 + Cash Ball | $25 | 1 in 469 |
| 2 | $1 | 1 in 20 |
| 1 + Cash Ball | $5 | 1 in 73 |
| Cash Ball | Free Ticket | 1 in 42 |
The jackpot amount is fixed for every draw and can never increase. However, because a limit of $1 million is provisioned for each draw, there is a slight chance that prizes may be less than stated above. This will only occur in exceptional cases where there are more winners than the cash available to pay them.
Drawing Time
Draws occur every evening at 11:00 PM (CDT) and are streamed live from the official lottery website.
Biggest Jackpots
Because the jackpot amount is fixed, the largest jackpot that has ever been paid out is capped at the $225,000 that is still currently available as the jackpot. This amount does not roll over and cannot be increased.
Payout Options
Because the jackpot is not an overly excessive amount of money, there is no option for annuity payments if you are a winner. This is understandable because annual payments would be insignificant and a waste of time. Therefore, all winnings need to be taken as a cash lump sum.
Taxes
For winnings of over $5,000 (which is really only the jackpot), a total of 31% will be deducted for taxation. This is split between 6% state tax and 25% federal tax. While this already sounds pretty ridiculous, it gets worse when calculated against the jackpot amount available. Winning this jackpot will result in paying $69,750 in tax—meaning that in reality, you will only be taking home $155,250.
How to Play Kentucky Cash Ball Online
We could not find any online lottery websites that sold tickets for the Kentucky Cash Ball. However, all is not lost because the official Kentucky Lottery website does allow the purchase of tickets online. While this is excellent news for everybody who does not want to leave the house to purchase a ticket, there is one downside. Tickets bought online are not eligible to have EZ Match played on them.
Kentucky Cash Ball – Is It Worth Playing?
The fact that the Kentucky Cash Ball holds draws daily already makes it a great lottery in our books. However, when looking at the lottery as a whole, we are slightly less enthusiastic. This is by no means because we think that this is not a good lottery—we do believe that it is—but because of all the small things like the taxes being too high and the jackpot being somewhat lacking.
That being said, the odds of winning are pretty good overall when compared to some of the best lotteries available nowadays. So, while we are definitely not saying that you shouldn't play in this lottery, we are saying we recommend taking a look at others before you buy a ticket—if you are in an area where you can, that is.
User Reviews and Comments (1)