Play Japan Loto 6 Online – How to Play and Buy Tickets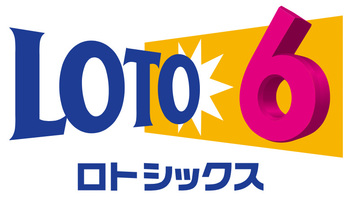 Japan Loto 6, also known as Takarakuji, is among Japan's biggest and most exciting lotteries.
With jackpots that start at ¥200 million (€1,609,499) and can grow to triple this size, as well as some of the best odds of any lottery of this size and stature, the biweekly Loto 6 has a lot going on.
Read on as we take a close look at this game from Nippon, "the land of the rising sun" and show how you can play Japan Loto 6 online.
Japan Loto 6 History
Although lottery games in Japan go way back to the 1600s, the types of games that are popular today began not long after World War II came to an end.
It was at this time that the government came up with a state lottery called Takarakuji (the meaning of which is "fortune lottery" or "treasure lottery").
These games, which awarded not just money but livestock, bicycles, elegant fabrics, fancy watches, homes, cars, and luxury travel packages, quickly grew in popularity all around Japan.
Fast-forward a few decades, specifically to October 5, 2000, and that is when Loto 6 was founded and its first draw was held.
In addition to offering massive cash prizes, Loto 6 was the first Japanese lottery that permitted jackpots to roll over (though the term "carry over" is more common in Japan).
Naturally, this attracted a lot of attention from Japanese nationals, who hoped luck would be on their side and change their lives forever. And for many, that's exactly what happened.
Many of the proceeds that come in from ticket sales go to support various public works initiatives and charities around the country. Some also go to development and reconstruction efforts, such as those that are needed after major earthquakes.
How to Play Japan Loto 6
It doesn't take a rocket scientist (or at least a professional lotto analyst) to understand the game mechanics behind Japan Loto 6.
All players need to do to play the game is choose six numbers from a range between 1 and 43.
If their numbers match the ones that are pulled from the "Yume Lotto-Kun" drawing machine, they win the jackpot.
Though there is a bonus number that also gets drawn from the same pool, it's only required to win the second-tier prize but none of the other ones (including the jackpot).
Loto 6 is a rollover lottery, and its jackpots can roll over until they reach the ¥600 million (€4,828,496) cap.
Within Japan, the price of a ticket is ¥200 (about €1.60).
How to Play Japan Loto 6 Online
In Japan, Loto 6 tickets can be bought from lottery retailers (of which there are more than 15,000!), online, and even through the ATMs of a few participating banks.
Although the game is normally intended to be played only be Japanese citizens and visitors, a handful of the best online lottery sites feature it among their offerings.
Since playing Loto 6 and other great international lotteries online is fast, cheap, and convenient, it's really the best way to get in on the action without having to travel anywhere.
Plus it's an excellent way to learn about the world's greatest lotteries so that when you do travel to certain countries, you'll know exactly which games are worth playing.
Odds of Winning Japan Loto 6
Considering Loto 6 has the potential to turn regular folks into millionaires overnight, the odds of winning it are among the best in the world: 1 in 6,096,454.
While there are lotteries out there that offer much bigger prizes, most of them also have much tougher odds.
Among the games that tend to offer the world's biggest lottery jackpots, US Powerball (1 in 292,201,338), Mega Millions (1 in 302,575,350), and EuroMillions (1 in 139,838,160) all come to mind.
However, games with odds similar to Loto 6 include Chile Clasico Loto (1 in 4,496,388), Australia Saturday Lotto (1 in 8,145,060), and Hungary Hatoslottó (1 in 8,145,060).
Here's the full breakdown of Loto 6's five prize tiers, including their odds and estimated prizes:
# of Matched Numbers
(LS = Lucky Stars)

Prize
(Estimated)

Odds of Winning

6

Jackpot

1 in 6,096,454

5 + Bonus

¥10,081,860

1 in 1,016,076

5

¥252,400

1 in 28,224

4

¥6,800

1 in 610

3

¥1,000

1 in 39
Japan Loto 6 Drawing Time
The Loto 6 draws take place every Monday and Thursday night at 7 pm JST at the Tokyo Lottery Dream Museum in Tokyo.
If the last or first day of the year happens to fall on the same day as one of the Loto 6 draws, that draw will take place on the following Monday or Thursday (whichever comes first) instead.
All winners have up to 12 months to claim their windfalls.
Biggest Japan Loto 6 Jackpots
The maximum ¥600 million (€4,828,496) jackpot has been won several dozen times in the game's history.
In fact, because of the game's great odds, someone seems to win it almost every month—sometimes even more frequently.
In the summer of 2018 it was won three times in just two weeks! Don't believe us? Here are the exact dates:
September 3, 2018
August 27, 2018
August 23, 2018
Payout Options
Within Japan, any winnings below ¥50,000 (about €402) can be claimed directly from any lottery ticket agent. Larger prizes, however, can only be claimed at one of the participating banks.
Tickets purchased at ATMs—yes, that's possible in Japan—will automatically be transferred into whatever account you bought them from.
All prizes are always paid out in single lump-sum quantities.
Taxes
Japan, like many other countries around the world does not treat tax winnings as a source of income, nor does it tax it as so. In other words, what you win is exactly what you get.
Whether or not your country will tax your winnings when you import them back home depends on your local tax laws. If you're not certain what they are, this is a topic that's well worth brushing up on.
Japan Loto 6 – Is It Worth Playing?
Although it only has five prize tiers and its jackpots aren't the biggest in the world, Japan Loto 6 truly offers some of the best jackpot odds in the business.
Furthermore, the fact that its maximum jackpot is won fairly regularly means this game is definitely worth checking out— and probably even playing on a regular basis.
User Reviews and Comments (1)