Donald Savastano: The Lotto Winner Who Died Weeks Later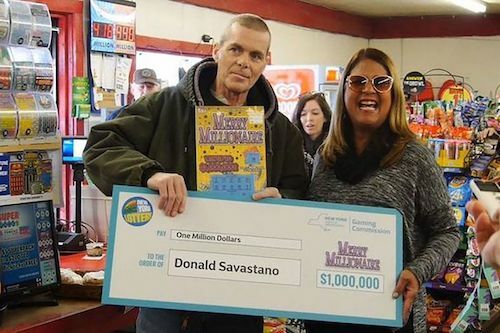 We all know that winning the lottery can be a life-changing experience—there is no denying or arguing that fact. What most of us don't stop to consider is that sometimes there is not much life left to change after a big win. This is sadly the case of Donald Savastano. In this article, we will look at Donald's life and at how his big win couldn't have come at a worse time.
WHO WAS DONALD SAVASTANO?
Donald Savastano was born in Queens, New York. After working as a carpenter for big companies for many years, Donald moved to Sidney, which is located just outside of New York, and began working as a self-employed carpenter. Because of his profession, a consistent income was not something that he relied on, and he had to work hard to make a living for himself, his wife Julie, and her two sons, Alex and Kaspar.
THE LIFE-CHANGING SCRATCHER
At the start of January 2018, Donald was driving home when he stopped at a local convenience store to pick up some items. Among these items was a scratcher for the Merry Millionaire game hosted by the New York Lottery, which also runs New York Lotto, Cash4Life, and Take 5. Donald returned to his car and, before driving off, decided to see if he had won anything. Amazingly, he had. Donald quickly went back into the store to scan the ticket to confirm that he was correct. Needless to say, he was right—he had just won $1 million!
DONALD'S HUMBLE PLANS
After opting to receive his winnings in a lump-sum amount (which meant he got $661,800 after tax), Donald told the press that the only plans that he had for the money was to purchase a new truck, take his family on a short holiday, pay off some debts, and invest the leftover money in his future for when he retired.
THE VISIT TO THE DOCTOR THAT CHANGED IT ALL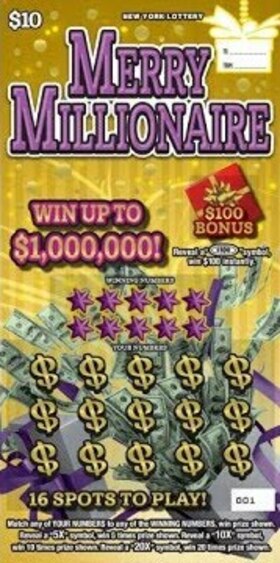 After receiving his winnings, one of the first things that Donald wanted to do was to visit a doctor. He had been feeling ill for some time but could not afford a doctor's visit due to not having any medical insurance. And so, Donald went to the doctor to see if he could find out what was making him not feel like his usual self.
After running various tests on him after seeing the initial worrying symptoms, Donald's doctor confirmed the worst—Donald had stage four brain and lung cancer. It was a shocking blow to both Donald and his family, especially after the windfall of good luck that resulted in them being financially secure for the first time in years.
DONALD'S SAD ENDING
Unfortunately, life had a cruel twist planned for Donald and his family. Only 23 days after winning the jackpot amount on that scratch card and changing his and his family's life for the better, Donald succumbed to the cancer that riddled his body. He left behind Julie and her two boys as well as his mother and six siblings.
DONALD'S OBITUARY AND LEGACY
Donald's obituary was something that would not easily leave a person with dry eyes. It spoke of what a hard worker he was and how he always tried his hardest to provide for his family and make sure that he could give them everything that they needed. People also spoke about how he had a great heart, cared easily and deeply for others, and would always try and help out anybody who was in need.
As a tribute to him, his family requested that anybody wishing to pay tribute to Donald and the life that he led donate to the American Cancer Society in order to do further research on cancer and, hopefully, find a cure one day.
THE SAD TRUTH
The story of Donald is, unfortunately, the sad reality of life. While we may experience good things that come out of nowhere and change our lives in ways that we could not even imagine, such as making us more financially secure than we've ever been, in the end the timing of these events might be what's most important. And even though we can't exactly plan ahead to do things like win the lottery, what we can learn from Donald's story is to treasure each day and the people and opportunities we have around us. Other lottery winners that have taught us this a similar lesson—but for different reasons—include Denise Rossi, Gloria Mackenzie, and John and Allison McDonald.