Gloria Mackenzie: When a Powerball Win Stirs Up Family Drama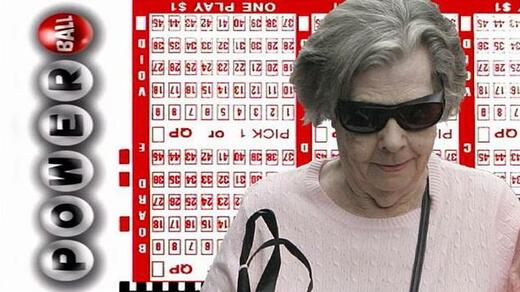 As countless stories about the downside of winning the lottery have shown us, sometimes money brings out the worst in people. In the case of Gloria Mackenzie, a record-breaking jackpot should have been cause for celebration. Instead, a few years after the win, Gloria ended up in the courtroom, suing her son for mismanagement of her funds.
WHO IS GLORIA MACKENZIE?
Gloria Mackenzie is a Florida woman who made headlines at the age of 84 when she won a staggering $590 million Powerball jackpot. At the time, in mid-2013, Gloria's was the biggest sole lottery win in US history. After tax, Gloria took home an impressive $278 million.
Before making history with her lottery win, Gloria Mackenzie lived a simple life. She married her husband Ralph L. Mackenzie in 1951, and they moved to a trailer park together in Zephyrhills, Florida. She lived there with him until his death in 2005, according to her lawsuit, and then began living on Social Security. Ralph and Gloria had a couple of children, including daughter Melinda and son Scott. Trouble for Gloria started when she trusted Scott to help her manage her windfall.
WHAT HAPPENED TO GLORIA MACKENZIE'S MONEY?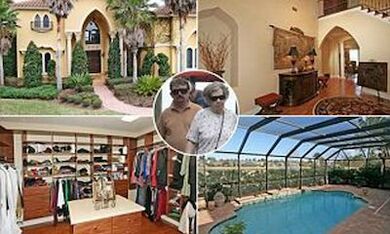 According to Gloria's lawsuit, the trouble started nearly from the get-go. After placing half of Gloria's winnings into trusts and other entities with the intention of creating tax savings so that Gloria could pursue her charitable goals, Scott convinced his mother to give him half of her winnings. According to Gloria's attorney, Scott told Gloria that he had given her half of the $10 that went toward buying the winning lottery ticket. However, it's unclear whether this is the truth. Gloria's attorney says there is confusion surrounding whether Scott simply did some work around the house to earn the $5, or if he happened to hand it to her just before she gave it to the lottery clerk. Regardless of the truth, Gloria did give Scott half of her winnings, as well as power of attorney over her own fortune.
With her remaining money, Gloria gave an undisclosed amount to her other children. She also purchased a 6,300-square-foot home in the Glen Kernan Country Club. The five-bedroom home was recently estimated to be worth $1.13 million. Documents show that the deed to Gloria's home was initially transferred to her daughter Melinda in June 2013. However, by the time Gloria filed her lawsuit against Scott, records showed that it was in Scott's name.
THE LAWSUIT
Gloria first filed her lawsuit against Scott Mackenzie in late 2018 or early 2019. Scott immediately motioned for the suit to be thrown out and was successful when a judge dismissed it in February 2019. However, Gloria and her attorney filed an amended version in March 2019. At that time, Glory was 90 years old.
The lawsuit alleges that Scott—who Gloria had trusted not only with her money but to be her caretaker in her old age—acted in bad faith. It also accuses Scott of breaching his legal duties as power of attorney and receiving unjust enrichment after exploiting his mother, a vulnerable adult.
Aside from Scott's manipulation to receive half of his mother's winnings and the deed to her home, Scott also hired an inexperienced financial player to manage Gloria's fortune. Instead of researching a professional with experience managing large windfalls, Scott hired a local radio host of a call-in finance advice show. In addition to hosting his radio show, Hank Madden also worked for Madden Advisory Services. However, the lawsuit alleges that there had been complaints about Madden's ability to manage funds from prior clients.
The lawsuit alleges that Scott gave Madden control of millions of dollars, which he then failed to invest appropriately while doing minimal trading. On top of the ill performance of the investments, Madden also charged exorbitant fees, charging Gloria at least $2 million.
MOTHER AND SON AT ODDS
Gloria's attorney claims that much of Gloria's decision-making was based around the idea that her son would take care of her in her old age instead of hiring nurses or going into assisted living. Instead, Scott ended up kicking Gloria out of her own home after she was injured in a fall. Gloria was forced to move in with another one of her children.
In April 2019, Scott's attorneys submitted a motion to dismiss Gloria's latest lawsuit. The motion alleges that Gloria wanted her funds to be invested conservatively, and Scott saw to those wishes. Through his lawyers, he released a statement saying he was deeply disappointed in his family and strongly disagrees with their actions. He concluded the statement by saying he would not be commenting further until the case is heard.
The outcome of Gloria's amended lawsuit is still unknown, though it is set to be heard in late 2019 or early 2020.
CONCLUSION
Many people fantasize about winning the lottery, but it's clear that only a fraction of that population considers the reality of the situation once they receive their prize. We've seen time and again how much trouble lottery winners have managing their fortunes, and Gloria Mackenzie's sad story is just one more reminder of the importance of finding a trusted financial advisor to help with the aftermath of hitting the jackpot.
FURTHER READING
While it can be infuriating to read about greedy people like Scott, it's nice to know that not everyone who suddenly has a big fortune at their fingertips behaves the same way. One incredible example is Powerball winner Thomas Cook, who won a $22 million jackpot and followed through on a 28-year promise to share the winnings with a friend.