Turkish Sayisal Loto 6/49 Review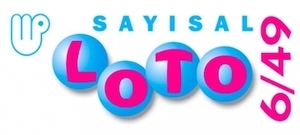 Many of the best lotteries in the world are run by the governments of the areas in which they operate. Having a government-run lottery generally means that the lottery is more trustworthy and transparent. It also helps that almost every nation on earth runs its own lottery. In this Turkish Sayisal Loto 6/49 Lottery review, we will be looking at the most popular draw held by the Turkish lottery.
SAYISAL LOTO 6/49 HISTORY
The Sayisal Loto 6/49 was first launched way back in 1996. The direct translation of the name Sayisal means Numerical. The Turkish Milli Piyango (which translates to State Lottery) operates it. The Milli Piyango was founded in 1939 and is the sole authorised operator of lotteries in the Turkish area.
HOW TO PLAY TURKISH LOTTO 6/49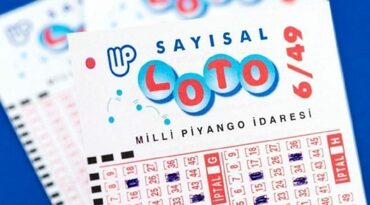 The Sayisal Loto functions in the same way that many traditional lotteries do. It uses a standard matrix of 6/49. This means that in order to play, you will need to choose six numbers that fall between the range of 1 and 49. Once you have selected your numbers, you will need to purchase your ticket from an authorised reseller. Unfortunately, even though we scoured the net, we could not find anywhere that would tell us what the actual cost per ticket is.
During the draw, six numbers will be securely drawn from the lottery pool. Should you be the lucky person that has managed to match all six numbers, you will become the latest Sayisal jackpot winner.
ODDS OF WINNING SAYISAL LOTO 6/49
While there are only four prize tiers available for this lottery, the odds of winning are substantially less than other lotteries such as the US Powerball (1 in 292,201,338) and Mega Millions (1 in 302,575,350).
That being said, there are other lottery games that have the same odds as Sayisal Loto but much bigger prizes, including Canada Lotto 6/49 and Hong Kong Mark Six.
As mentioned earlier, matching six numbers correctly will award you the jackpot. You will also be eligible to claim a prize if you manage to match five, four, or three numbers correctly. The table below gives a breakdown of the odds as well as what the estimated prize will be:
| | | |
| --- | --- | --- |
| # of Matched Numbers | Prize (Estimated) | Odds of Winning |
| 6 | Jackpot | 1 in 13,983,816 |
| 5 | No Data | 1 in 54,201 |
| 4 | No Data | 1 in 1,032 |
| 3 | No Data | 1 in 57 |
SAYISAL LOTO 6/49 DRAWING TIME
The draws for the Sayisal Loto take place every Saturday throughout the year. Draws are held between 20:30 and 21:00 Turkish time (TRT).
BIGGEST SAYISAL LOTO 6/49 JACKPOTS
The largest jackpot currently belongs to the draw that took place on April 26, 2008. One lucky winner scooped up a massive TL 42,532,640.20 (approximately US$7,405,996). The only other draw that came close to this was the draw held on March 5, 2009. The jackpot in this draw rose to TL 34,150,274.17 before two lucky individuals eventually won it.

PAYOUT OPTIONS
Unlike other lotteries, there is no option for an annuity payout if you are the lucky winner. There only payout option available is to accept your full winnings as a cash lump-sum. While most people would probably opt for this option anyway, it does work against those who would like to protect their winnings and make sure that they enjoy them continuously into the future.
TAXES
Taxes is one of the best highlights about Turkish lotteries. If you are living anywhere else where lottery taxes are rather high (USA we are thinking of you), then you may want to skip this section or risk developing a nasty case of jealousy. Lottery winnings in Turkey are entirely tax-free and winners are not charged a single cent on winnings that they receive. Winners will receive the full amount that they are entitled to in cash.
HOW TO PLAY SAYISAL LOTO 6/49 ONLINE
At present, it does not look like there is any way to actually purchase a ticket for the Sayisal Loto 6/49 without physically going to an authorised dealer and buying a ticket in person. While there is an endless number of websites online that will allow you to view the latest draw results for the most recent draw, none of them offer the option to purchase tickets. As is the case with most of the best international lotteries, we hope that this one will soon adopt the ability to sell tickets online as well.
SAYISAL LOTO 6/49 - IS IT WORTH PLAYING?
We think this question is a bit of a no brainer. Of course, it is! There are very few other lotteries available in Turkey—if any—that allow you to win decent amounts of cash, pay you out in cash, offer great odds at winning, and leave your full winnings intact without taking a gigantic chunk off in order to pay the taxman. The Turkish Sayisal Loto 6/49 does all of this.
And it is for this reason that we suggest that you get out there and purchase a ticket as soon as you are able to—provided you live anywhere near an authorised dealer of course. If not, then check out the world's top online lottery companies to see what lotteries you can easily play online.
User Reviews and Comments (1)