Play Texas Two Step Online – How to Play and Buy Tickets
Judging by the massive draws held in the country, it is no surprise that the USA loves lotteries. This love goes beyond the country as a whole and is seen in the individual states as well.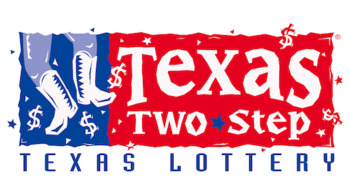 One of the states that arguably loves the lottery more than others is Texas. It is no wonder why when looking at the great lotteries available in the state.
Read on as we will look at one of the finest lotteries offered in the state. We will see how you can play Texas Two Step online, how it works, and if it'd be worth your time to buy a ticket to an upcoming draw.
History
The Texas Two Step was initially introduced way back on May 18, 2001. The game has been such a hit that it has retained its original format since it was launched.
It is offered by the Texas Lottery Commission. This commission is run by the state and is the only operator authorised to operate lotteries within Texas.
How to Play Texas Two Step
Playing Texas Two Step is pretty simple. This is because the game operates using a standard double-matrix system.
To play, you will need to choose four numbers from a number pool ranging between 1 and 35. You will then also need to pick one additional number from a pool that also ranges from 1 to 35.
Like most lottery games, there is also the option to choose your numbers using a quick pick. This takes the job of picking numbers away from you and allows a random number generator to do it instead.
Whichever way you use to decide on the numbers you will play, the only thing to do after picking numbers is to buy your ticket. Once this is done, you can wait until the draw to see if you are a winner.
If you are a non-US citizen, you will have to pay $870,000 in taxes and will only be left with $2.03 million of your winnings.
How to Play Texas Two Step Online
Texas has, for many years, prohibited the sale of lottery tickets online. In the past, you would have to visit an authorised retailer to buy your tickets. This has, thankfully, changed.
theLotter, one of the biggest and best online lottery websites, is now a proud supplier of lottery tickets for Texan lotteries, including Texas Two Step. This means that you can now purchase your tickets without ever having to visit a store.
Odds of Winning
One of the best things about this lottery is the odds of winning, which are 1 in 1,832,600. This is vastly better than many other lotteries including the Lotto Texas (1 in 25,827,165) and New York Lotto (1 in 45,057,474).
The overall odds of winning something are 1 in 32. Unfortunately, the reason for these great odds is that the jackpot offered is not anything that stacks up to other big lotteries.
Texas Two Step Payout Chart
Texas Two Step offers a rolling jackpot that starts at $200,000. This jackpot rolls over each time it isn't won and can grow to rather impressive amounts.
However, as stated above, while there is no chance that we will scoff at free money, the jackpot offered isn't as great compared to other lotteries.
Regardless of this, the game still offers seven great prize tiers. These are broken up in the following way:
| | | |
| --- | --- | --- |
| Balls to Match | Odds of Winning | Estimated Prize |
| 4 of 4 + Bonus | 1 in 1,832,600 | Jackpot |
| 4 of 4 | 1 in 53,900 | $1,501 |
| 3 of 4 + Bonus | 1 in 14,779 | $50 |
| 3 of 4 | 1 in 435 | $20 |
| 2 of 4 + Bonus | 1 in 657 | $20 |
| 1 of 4 + Bonus | 1 in 102 | $7 |
| Bonus Only | 1 in 58 | $5 |
Drawing Time
The lottery hosts two draws each week, on Mondays and Thursdays at 10:12 pm (CT). Results from each draw are posted online as soon as the draw is finished.
Biggest Jackpots
While $200,000 may not be much of a starting point, Texas Two Step has proven that it can offer some impressive jackpots. The largest of these occurred on April 27, 2006, and was valued at $2.9 million.
The average increase of the jackpot each time it rolls over is around $101,902, with the average jackpot being claimed at $415,286.
This is no small amount and is impressive for a lottery that only costs $1 to play with such great odds.
Payout Options
As you can imagine, there is no real need for a lottery whose largest jackpot in history has been $2.9 million to offer annuity payments. As such, there are none.
The only way that you can claim your prize is in the form of a cash lump sum.
Taxes
Texan lottery winners may have plenty of reasons to celebrate. That is, until, the IRS finds out about your win.
While the state of Texas does not tax lottery winnings, all winnings are still subject to 24% federal tax if you are a US citizen. If you're not, it goes up to 30%.
This means that if you win the highest jackpot that has occurred of $2.9 million, you will be paying $696,000 of your winnings to the taxman. This will leave you with only $2.204 million of your winnings.
Texas Two Step – Is It Worth Playing?
It is certainly worth playing Texas Two Step. This is not only because you are guaranteed a prize even if you only match a single number. It is because of how great the game is as a whole.
The fact that the game offers such good odds and costs only $1 per play allows you to easily look past the starting jackpot. Truthfully, the fact that the average jackpot is almost double the starting amount also helps.
If you are looking for a Texan lottery to play, then we highly recommend this game. You may just make a good deal of pocket change for the cost of only $1.
User Reviews and Comments (1)