Super Kansas Cash Review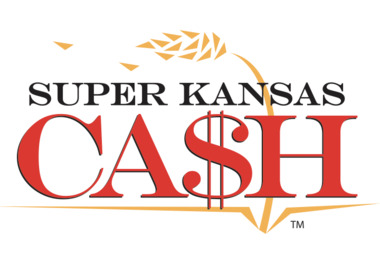 Almost all states in America have their own lotteries that vary from Pick-3 games to ones that run more like the US Powerball. However, each of these lotto games has its own unique twists and each offers advantages and disadvantages. In this Super Kansas Cash review, we will look at one of the best lotteries available in the state of Kansas and see how you can become a winner.
History
The Kansas Lottery organization started the Super Kansas Cash Lottery on February 18, 2002. Since then, the lottery has catapulted to fame and is currently one of the most popular lotteries in the state. It has enjoyed over 1,000 draws since it was launched and seems to be heading towards holding many more.
How to Play Super Kansas Cash Lottery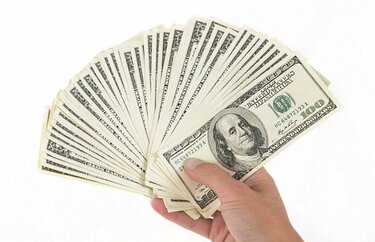 Super Kansas Cash follows a format very similar to the US Powerball in that it uses a double-matrix format. To play, you will need to select five unique numbers from a number pool ranging from 1 to 32. In addition to these five numbers, you will need to choose a single number from a pool spanning from 1 to 25. This ball is known as the Cashball.
However, choosing this sequence of numbers is not enough. That is because this lottery allows you two sequences of numbers for the low price of $1. Therefore, you will need to select two sets of numbers to be able to purchase a ticket.
If you would like to avoid making the tough decision of what numbers to play, there is the option of opting to play a quick pick option. Doing this allows the computer to select numbers on your behalf randomly.
Once you have selected your numbers (or opted to use a quick pick), you will be able to buy your ticket. After doing this, all that is left to do is continue your daily grind until you see if you are a winner.
Odds of Winning
The odds for winning the Super Kansas Cash jackpot are pretty good: 1 in 2,517,200. Considering the jackpot can multiply numerous times when it rolls over, this game offers some of the best lottery odds to players looking to win life-altering sums of money.
These odds are even better than Italy MillionDAY (1 in 3,478,761) and Brazil Dia de Sorte (1 in 2,629,575), but still not as good as one of our favourite mini lotteries, Polish Mini Lotto (1 in 850,668).
Meanwhile, the odds of winning any prize at all are 1 in 12—which are also quite reasonable.
In addition, this lottery has eight different prize tiers that players can claim prizes from.
Super Kansas Cash Payout Chart
| | | |
| --- | --- | --- |
| # of Matched Numbers | Prize | Odds of Winning |
| 5 + Cashball | Jackpot | 1 in 2,517,200 |
| 5 | $2,000 | 1 in 104,883 |
| 4 + Cashball | $250 | 1 in 18,646 |
| 4 | $25 | 1 in 777 |
| 3 + Cashball | $25 | 1 in 717 |
| 3 | $2 | 1 in 30 |
| 2 + Cashball | $2 | 1 in 86 |
| 1 + Cashball | $1 | 1 in 29 |
The minimum jackpot starts at $100,000 and rolls over each time that it is not claimed. Thankfully, there is no limit on the number of times that this jackpot can rollover. This means that there is always a chance that the jackpot will grow to a rather impressive amount.
Drawing Time
Three draws take place each week. They happen every Monday, Wednesday, and Saturday at around 9:00 PM (CDT). The results of the draw are usually posted on the official lottery website immediately after the draw has been concluded.
Biggest Jackpots
As we said earlier, the fact that this jackpot rolls over indefinitely can lead to some impressive jackpots. This fact was proven fantastically when the April 19, 2019, draw reached a record $6.69 million. It was (and still is) the most significant jackpot that the lottery has ever paid out. The average jackpot usually rolls over until it reaches approximately $758,836—which is a solid chunk of change!
Payout Options
While the lottery does not explicitly say that there is no annuity payment option for jackpot winners, there is no mention of one. Therefore, based on the fact that the jackpot rarely increases to amounts necessitating an annuity, we assume that the only payout option available is a cash lump sum.
Taxes
If you are lucky enough to win anything on the lower seven prize tiers, then there is nothing for you to worry about in regards to tax. If, however, you are the jackpot winner and have won over $5,000, then you are going to need to worry slightly. Not only will your winnings be taxed 5% to cover Kansas state taxes, but the lottery operator will also withhold a further 25% for federal tax. This equates to losing a massive 30% of your winnings before they have even been paid to you. While this may seem unfair, it's actually quite common among most American lotteries.
If this seems too high for you, there are luckily quite a few countries that don't tax lottery winnings.
How to Play Super Kansas Cash Online
Kansas seems to be yet another state lottery that has not yet made a move to the digital world. At the time of this article, not a single online lottery site was selling Kansas Lottery tickets. We are not going to lie; this is a disappointment. We hope that the state soon realises the advantage of moving online and makes tickets freely available.
Super Kansas Cash – Is It Worth Playing?
Any lottery that gives you two chances to win a jackpot often worth close to a million dollars for the mere price of $1 is a keeper in our eyes. When you add to this the fact that the minimum jackpot is nothing to snarl at and that it keeps growing until it is claimed, then it becomes less of asking whether or not this lottery is worth playing. Instead, the question changes to asking why you aren't out there buying a ticket right now. Good luck!
User Reviews and Comments (1)