PointsPrizes App Review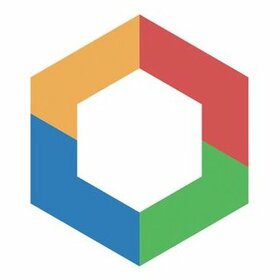 Some apps, especially those that can help you earn free money and prizes on the side, are incredibly popular. One that falls neatly into this category is the PointsPrizes app. If you have never heard of Points Prizes, we recommend checking out what it is all about in our PointsPrizes.com review. If you already know what it is and how it works, then read our PointsPrizes Android app review below to see whether or not it is worth installing on your mobile device.
Stand-Out Feature
The main feature of the app is exactly the same as the main feature of the PointsPrizes website—to allow you to complete surveys, watch video ads, and play free games. The point (no pun intended) of all this is to gain points on the site that can be redeemed for gift cards and even cash.
Opening the app will take you to a login screen. If you already have an account, you can simply log in and continue. If you don't have an account, you can register one through the app by providing a valid email address. It really is that simple.
Once you have logged in or registered, you will be taken to the offers page. From here you can choose a variety of offers that you can complete in order to earn points. As mentioned above, these offers take the form of various online surveys, video adverts, or free games that you will be required to play.
Clicking an offer that you would like to complete will direct you to the external site that the task is located on. The app does not have an in-app browser and will instead launch the website in your device's native browser.
Then, as with the site, once you have completed the task, you can go back into the app to see what points you have accumulated. We do wish that these surveys could be completed through an in-app browser, but we are not about to complain considering the switch between the app and the device browser on two of our test devices was pretty seamless.
Additional Features
In addition to actually finding and completing tasks through the app, the following features are also available:
User Dashboard: You will be able to see your user dashboard to keep track of all your accumulated points and to see what activity you have completed.
Claim Prizes: You can redeem your points for prizes from the comfort of your hand. The app includes all prizes available on the PC version of the site, and nothing is omitted when redeeming points through the app.
Referral Links: If you are one of the many people that make use of the Points Prize referral program, then you will be able to easily access all your referral links from within the app.
Account & Settings: In addition to everything else listed above, you will be able to access your full account settings through the app.
Location & Lotteries Available
As mentioned in our PointsPrizes website review, the service does not offer or host any free lotteries. Instead, it offers online surveys, video ads, and free games that you as a user can complete in to accumulate points. These points can then be exchanged for things like cash and gift cards to popular places like Steam, Google Play, or Amazon.
User Interface & Usability
The user interface of the app is a mirror of the desktop version of the website and, as such, is well designed. It is clutter-free, modern and responsive, and no matter what you are doing in the app it looks excellent. In addition to this, the hamburger menu that is used for the purpose of navigation is great and allows you to quickly move between the different sections of the app.
One thing that we are particularly impressed about regarding the app is its responsiveness. Clicking a menu item and arriving on the relevant screen in the app is almost instant, and it is a seamless experience to move from one screen to the next.
Ads
The app itself does not, thankfully, have any advertisements in it. However, as with the website (that does not have any ads), this could lull you into a false sense of security. This is because when you begin to complete the tasks available through the app you will be bombarded by countless ads on the partner websites. One example is a test survey that we completed. In the time it took us to answer 15 simple questions, we had viewed almost 50 ads. Personally, we can't stand ads, so for us this was a pretty painful experience, but perhaps some readers will have more patience than we do.
Conclusion – PointsPrizes Review
The Points Prizes app is visually stunning and really surprised us by allowing users to do everything that the PC version of the website will enable them to do. So, if you have nothing better to do with your time or you just happen to have an abundance of spare time, then this app is perfect for you. After all, what is better than an app that gives you free money?
At the same time, if the relentless ads involved in earning this free money feels like a lot of work—meaning it's not so "free" after all—then we recommend you check out the best lottery apps and find an app that will let you win big prizes at a small cost instead.
Join now