Play Philippines 6/49 Super Lotto Online – How to Play and Buy Tickets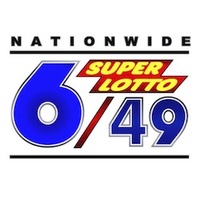 The Super Lotto brand has grown tremendously over the years, with many countries adding a Super Lotto to their list of offered lotteries.
A country that is no exception to this is the Philippines, which has several great national lotteries.
Read on as we explore how to play Philippines Super Lotto online and find out how you could become the next Super Lotto winner.
PHILIPPINES 6/49 SUPER LOTTO HISTORY
Started on July 16, 2000, the Philippines Super Lotto is operated by the Philippine Charity Sweepstakes Office (PCSO). That is a government-run organisation that regulates all lotteries in the country.
Initially only holding one draw per week, the lottery has grown in popularity and has evolved to hold three draws each week.
HOW TO PLAY PHILIPPINES SUPER LOTTO
Unlike some other Super Lotto games that use a double-matrix system, the Philippines Super Lotto sticks to the simple 6/49 single-matrix format.
This means that to play, you will need to select six unique numbers from a number pool ranging from 1 to 49. And, if you do not want to pick your own numbers, there is a quick pick function available that is called Lucky Pick.
To win the jackpot, you must match all six numbers with the numbers drawn.
A standard ticket will cost you 20 Pesos (around US$0.40), making it one of the cheapest lottery tickets in the world.
However, if you would like to increase your chances of winning, there are a variety of system draw options that will grant you additional selections (at a higher ticket price).
The available system entries available, as well as their prices, are:
| | | |
| --- | --- | --- |
| System Entry Name | Total Additional Selections | Price per Ticket |
| System 5-Roll | 44 possible selections | PHP 1,056 |
| System 7 | 7 possible selections | PHP 168 |
| System 8 | 28 possible selections | PHP 672 |
| System 9 | 84 possible selections | PHP 2,016 |
| System 10 | 210 possible selections | PHP 5,040 |
| System 11 | 462 possible selections | PHP 11,088 |
| System 12 | 921 possible selections | PHP 22,176 |
While these system entries do increase your chances of winning, the price tags attached to them are slightly hard to justify.
This is especially true when playing the System 5-Roll or System 9 and upwards.
HOW TO PLAY PHILIPPINES SUPER LOTTO 6/49 ONLINE
At the time of this review, the main online lottery website that lets people buy Super Lotto tickets just so happens to be one of the best sites in the business: theLotter.
Aside from that, you might need to visit a PCSO-authorized dealer in the Philippines to get your hands on a ticket for the next draw.
ODDS OF WINNING
The odds of winning the jackpot (which is a minimum of PHP 16 million or around US $316,000) are 1 in 13,983,816.
Now, these are not the greatest odds for a prize amount that might seem small (when looking at it in USD). But they are not bad when considering that the jackpot is almost 60 times the annual salary of an average Filipino citizen.
However, compared to the other international lotteries and especially considering the jackpot to odds ratio, Super Lotto's odds leave something to be desired.
For example, although the US Powerball has very tough jackpot odds of 1 in 292,201,338, its jackpots are among the highest in the world.
Meanwhile, Canada Lotto 6/49 has the same odds as Super Lotto but much higher jackpots, and Austria Lotto 6 aus 45 even better odds (1 in 8,145,060).
There are only three prize tiers aside from the jackpot:
| | | |
| --- | --- | --- |
| Prize Tier | # Match Requirement | Prize |
| 1 | 6 | Jackpot |
| 2 | 5 | Up to PHP 70,000 |
| 3 | 4 | Up to PHP 2,000 |
| 4 | 3 | PHP 20 |
PHILIPPINES SUPER LOTTO DRAWING TIME
As stated above, there are three draws held each week for the Super Lotto. These draws are broadcast on the local television channel PTV4 at 09:00 PM (Philippine Standard Time) on Tuesdays, Thursdays, and Sundays.
Results of the draws can also be found on a variety of websites, including the official PCSO website.
BIGGEST JACKPOTS
A single person won the largest Super Lotto jackpot in the September 12, 2012, draw. The winner took home a staggering PHP 102,947,800.
While this only equates to around US$2.03 million, it is a massive amount for any Filipino and would most certainly be a life-changing amount for anyone anywhere.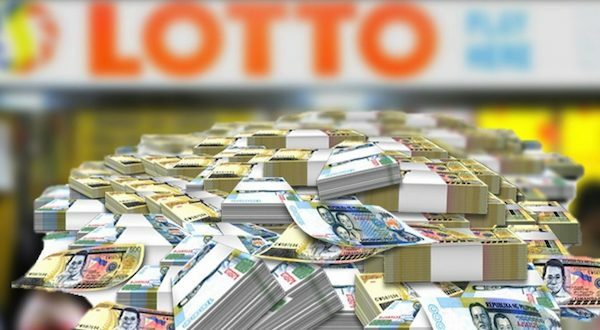 PAYOUT OPTIONS
It does not appear that there are any annuity payments available to winners of the Super Lotto jackpot.
This means that all winnings are paid out in cash lump sums, as is the case with the majority of the lotteries around the world.
TAXES
We all know that the downside to winning the lottery is the taxes that you are required to pay if you win. The Philippines Super Lotto is no different.
All lottery winnings above PHP 10,000 are subject to a 20% tax. This may not seem so bad, but in the example of the jackpot winner above, out of his PHP 102,947,800 win, he would have been required to pay PHP 20,589,560 (US$406,000) in taxes alone.
PHILIPPINES SUPER LOTTO 6/49—IS IT WORTH PLAYING?
The Philippines Super Lotto may not excite people who operate in US dollars—especially not when you look at the jackpots of the US Powerball or Mega Millions.
However, to residents of the Philippines, the Super Lotto is certainly one of the best lotteries to play in the country.
Not only does the lottery offer rather good odds of winning the jackpot, but the jackpots themselves are well worth the cheap price tag.
That being said, if you'd rather try your luck at winning much bigger jackpots or playing lottery games with better odds, check out the best international lotteries.
Buying lotto tickets online can help you realise your dreams of winning a life-changing jackpot must faster than playing local games ever would.
User Reviews and Comments (1)