Play Lotto China Online – How to Play and Buy Tickets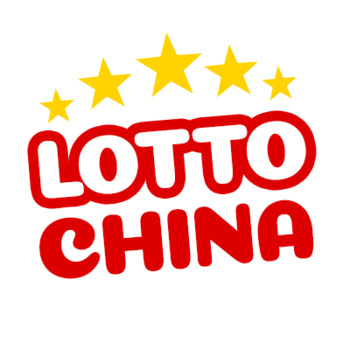 Comprising almost 18% of the world's population, China is one corner of the world that has a potentially massive pool of lottery players. It makes sense then that the country would have its own massive lottery.
Although the country's official lotteries are not open to the rest of the world, it is certainly possible to play Lotto China online.
In this lotto guide, we will look at what this lottery is all about, how it operates and whether or not you should get a ticket for the next draw.
History
There is not much information available relating to the history of this lottery. However, judging by the fact that it is an online-only lottery, we assume it is quite new.
What confuses us slightly is the online implication that Lotto China is a replacement for the long-standing China Welfare Lottery. While it looks like this may be true, the China Welfare Lottery is still running strong in Hong Kong.
Regardless of where this lottery came from, let's dive into how it works.
How to Play Lotto China
The game is incredibly simple to play and uses a standard double-matrix (6/50 + 1/5) system. This means that you must choose six numbers from the pool of 1 to 50.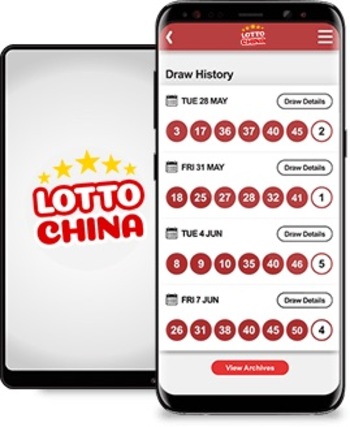 In addition to these five numbers, you must also choose a single number from a pool ranging from 1 to 5. This ball is called the Blessing Ball and is used as the bonus number.
If you don't want to spend time selecting your own numbers, there is the option to play using a quick pick. This will allow a random number generator to choose your numbers for you.
Once you have got all your numbers ready, you can go ahead and purchase your ticket. After this, there is nothing left to do but wait and see if you are a winner.
Each play will cost you ¥3.87 or around €0.50 (when bought from the official Lotto China website).
Aside from regular draws, the lottery also occasionally holds Lucky Draws. These are draws that happen randomly throughout the year and are usually only announced two weeks in advance.
The advantage of these draws is that they offer massively inflated jackpots (¥33.66 million) for the same price and odds as normal draws.
How to Play Lotto China Online
Considering Lotto China cannot be played at any physical locations, you will only be able to play it online.
Tickets can be purchased from the official Lotto China website. There are also select online lottery websites, such as LotteryWorld and Jackpot.com, that offer tickets.
Odds of Winning
The odds of winning the jackpot are 1 in 79,453,500. These are way less than other big international lotteries like US Powerball (1 in 292,201,338) and Italy SuperEnalotto (1 in 622,614,630).
However, they are still very far from great. In fact, there are many lotteries—like Polish Lotto (1 in 13,983,816) and Austria Lotto (1 in 8,145,060)—that offer much better odds.
If you are lucky enough to beat these tough odds, you will be able to claim a jackpot worth ¥3.87 million (approximately €500,000). This jackpot is significantly less than the lotteries with much better odds.
Lotto China Payout Chart
As mentioned, the above jackpot is not particularly great considering the odds. This jackpot seems even more mediocre when you realise that it is a pari-mutuel jackpot.
This means that the total jackpot will be split between all the winners if there is more than one jackpot winner. If there are three winners, this means each jackpot winner will only receive ¥1.29 million (about €166,860).
The jackpot also doesn't roll over and is fixed a set amount. This means that you won't win anything more unless in a Lucky Jackpot draw.
Where things get better is when you look at the pay table offered by the lottery. In addition to the lottery, there are 11 other prize tiers that you can win on. These are detailed below:
| | | |
| --- | --- | --- |
| Balls to Match | Odds of Winning | Estimated Prize |
| 6 of 6 + Blessing Ball | 1 in 79,453,500 | Jackpot (capped at ¥3.87 million) |
| 6 of 6 | 1 in 19,863,375 | ¥3.87 |
| 5 of 6 + Blessing Ball | 1 in 300,960 | ¥3.87 + free bet |
| 5 of 6 | 1 in 5,240 | ¥3.87 |
| 4 of 6 + Blessing Ball | 1 in 5,599 | ¥3.87 + free bet |
| 4 of 6 | 1 in 1,399 | ¥3.87 |
| 3 of 6 + Blessing Ball | 1 in 299 | ¥3.87 + free bet |
| 3 of 6 | 1 in 74 | ¥3.87 |
| 2 of 6 + Blessing Ball | 1 in 39 | ¥3.87 + free bet |
| 2 of 6 | 1 in 10 | ¥3.87 |
| 1 of 6 + Blessing Ball | 1 in 12 | Free bet |
| Blessing Ball only | 1 in 11 | Free bet |
Drawing Time
Two draws take place each week on Tuesday and Friday. Draws take place at 4:30 PM CET, and the results are broadcast online shortly afterwards.
Biggest Jackpots
Because the jackpot is a fixed amount, the largest jackpot ever won is ¥3.87 million. That is, of course, if you don't include any Lucky Draws.
If you include Lucky Draws, then the largest jackpot ever claimed by a lucky winner is ¥33.66 million.
Payout Options
Unlike many other lotteries, Lotto China doesn't offer the option to take your winnings as an annuity. Instead, all prizes are paid out as a cash lump sum.
Taxes
While there is no clear answer on whether or not taxes are levied on lottery winnings in China, we did stumble on a law article that implied they are.
The document we read states that lottery winnings are seen as personal income by the Chinese government. This automatically makes any winnings liable to 20% taxation.
If you are playing from outside of China, this tax would not be applicable. However, you would still have to pay taxes, if applicable, in your own country.
Lotto China – Is It Worth Playing?
To be honest, Lotto China is not worth playing to us. At a glance, this is a great lottery that is easy to play, available online and already appeals to millions of players.
However, the odds of winning a jackpot are very tough and the jackpots themselves are awful. In fact, unless in the case of a Lucky Draw, the jackpot is actually rather depressing when compared to other lotteries.
That said, it is still a fun game that some people might enjoy playing for a chance to win some extra cash.
User Reviews and Comments (1)