Play Irish Lotto Online – How to Play and Buy Tickets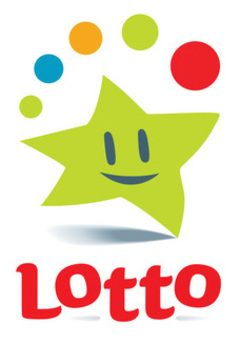 In its more than 30 years of existence, Irish Lotto has brought the "luck of the Irish" to countless people within Ireland's borders. And, more recently, to international players beyond them as well.
A bi-weekly game with jackpots that start at a guaranteed €2 million and grow quickly due to its cap-free jackpots and rollovers, Irish Lotto packs a lot of appeal in a myriad of ways.
Read on as we explore what makes this game great and how you can play Irish Lotto online.
Irish Lotto History
The Irish Lottery's modern-day roots go back to March 1987, when the National Lottery first launched a series of scratch cards in an effort to raise money to support various causes around the country.
However, the first official Lotto draw took place almost exactly a year later in March 1988.
The first format of the game used a much simpler (and easier) 6/36 matrix and occurred just once per week on Saturdays.
The prizes were also considerably smaller than they are today. The jackpot, for example, always started at £250,000.
In May 1990, Wednesday draws were added, and in September 1994 the ball range was increased to 42.
This format stayed consistent until November 2006, when the range increased to 45. In September 2015 it was increased yet again to the 47 range that is common today.
Meanwhile, the optional Lotto Plus add-on game was introduced in 2000, the Lotto Plus 2 in 2002, and the Raffle Draw in September 2015.
Just under one third of the proceeds that come in from National Lottery's various games (including Lotto, scratch cards, bingo, raffles, and more) support various good causes. These causes are related to arts, youth, heritage, culture, sports, health, and communities around Ireland.
Altogether, this adds up to more than €226 million per year—a pretty serious chunk of change!
How to Play Irish Lotto
One of the reasons that Irish Lotto has been as popular as it has been—aside from its exciting jackpots, of course—is how simple the gameplay is.
Featuring a single 6/47 matrix, Irish Lotto hands out jackpot prizes to players who successfully match six numbers from a range of 1 to 47.
Though a bonus number is also drawn (from the same drum), it has no impact whatsoever on who wins the first-tier prize. However, it does dictate who wins the second-tier, fourth-tier, sixth-tier, and eighth-tier prizes.
Players can choose their own lucky numbers or use the Quick Pick option to have an automated set of random numbers be chosen for them.
Players also have the option of playing the same set of numbers in two additional draws—the Lotto Plus 1 and Lotto Plus 2 draws—which 90% of players opt to do.
And, as though as that isn't enough, players who enter the Lotto Plus draws are also automatically entered into the Lotto Plus Raffle Draw.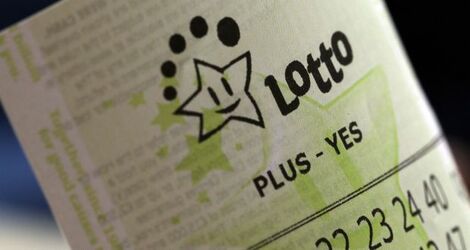 Lotto Plus 1
The gameplay of the Lotto Plus 1 draw is exactly the same as the main Lotto draw, including the number of prize tiers and odds. The key difference is that the highest prize tier offers a €1 million prize while the lowest one offers a €2 Quick Pick for the Daily Million draw.
Lotto Plus 2
The Lotto Plus 2 draw offers the same odds of winning and same number of prize tiers as the main draw and the Lotto Plus 1 draw. However, the biggest prize you can win here is €250,000 and the smallest is a €2 Daily Million Quick Pick.
Lotto Plus Raffle Draw
The Raffle Draw offers a set prize of €500. Despite being much smaller than the previous three draws, it's still pretty great when you consider that it offers you a fourth chance to win cash for a very fair price.
In addition, several special draws are held each year that boost the prize significantly—all the way up to €1 million!
Entries into the Raffle Draw are based on the four-digit number (from 0000 to 9999) that is printed on your ticket for every Lotto Plus line that you play. If the four numbers that are drawn match the ones that appear on your ticket, you win.
Lotto Advance Play
This feature perhaps takes a cue from the subscription feature that many online lottery sites have been offering for years.
If you'd rather not worry about missing a draw, Irish Lotto lets players sign up for up to four weeks' of draws in advance.
That way, you can prepay and automatically be entered in as many as eight upcoming main draws and Lotto Plus draws without needing to lift another finger.
Instead, you can just sit back and wait to find out if you've won something.
How to Play Irish Lottery Online
If you don't live in Ireland but are curious whether you might have some of the luck of the Irish on your side, you can still play the game through the best online lottery sites.
In addition, you can greatly increase your odds of winning through syndicates and subscriptions. Many of the sites even have enticing welcome offers for new players that really sweeten the deal.
Irish Lottery Odds
For a major national lottery with great multimillion jackpots, Irish Lotto's 1 in 10,737,573 odds are really quite fair overall.
Sure, they're not as good as the 1 in 8,145,060 odds offered by Australia Saturday Lotto, Hungary Hatoslottó, and Peru Tinka.
However, they're still better than Canada Lotto Max (1 in 28,633,528), EuroJackpot (1 in 95,344,200), and US Powerball (1 in 292,201,338).
Besides, your overall chances of winning a prize are 1 in 29 for the main draw, and 1 in 10 for the Lotto Plus 1 and 2 draws.
Irish Lotto Pay Table
Here's the full breakdown of Irish Lotto's prizes and odds in case you're curious:
# of Matched Numbers

Prize
(Estimated)

Odds of Winning

6

Jackpot

1 in 10,737,573

5 + Bonus

€100,000

1 in 1,789,596

5

€1,500

1 in 44,740

4 + Bonus

€150

1 in 17,896

4

€50

1 in 918

3 + Bonus

€25

1 in 688

3

€9

1 in 54

2 + Bonus

2 Lines of Daily Million Quick Pick with Lotto Plus
(€3 value)

1 in 72
Irish Lotto Drawing Time
Irish Lotto holds two draws (Wednesday and Saturdays) every week, and they take place at 7:58 pm IST in the country's capital city, Dublin.
All prizes must be claimed within 90 days of the draw date. Those that are not are considered forfeited and donated directly to Good Causes.
Biggest Irish Lotto Jackpots
The biggest jackpots awarded in the history of Irish Lotto are definitely nothing to scoff at.
Here are the three largest ones so far:
€18,963,441: June 29, 2008
€16.7 million: April 14, 2010
€16.3 million: October 23, 2010
Another nice thing about the Irish Lotto is that winners can choose to stay anonymous—which is not always the case with many other major lotteries.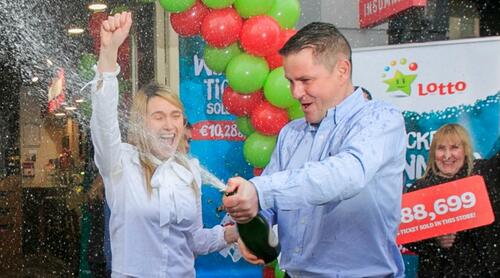 Payout Options
All prize payouts from Irish Lotto come in the same form: a single lump sum. Although there is no annuity payment option with this lottery, the lump sums are paid out in what might be record times: as little as two business days.
Taxes
All prizes won through Irish Lotto, regardless of size, are completely free from taxes, so you get to take home every last penny that you win.
However, if you're playing from abroad and transfer your winnings back to your domestic bank account, you might still be liable for paying taxes.
This depends if your country's government considers lottery prizes as a form of income. Unfortunately, this varies drastically from country to country—from nothing to 40% or even more—so it's worth doing a bit of investigating to get yourself up to speed.
Irish Lotto – Is It Worth Playing?
With its very fair odds and handsome jackpots, Irish Lotto is absolutely worth playing.
This is especially true if you opt to get in on the generous fun and excitement that the Lotto Plus 1, Lotto Plus 2, and Raffle Draws bring add to the mix.
In a word, there is lots of good and very little bad about this lottery, so we highly recommend it.
User Reviews and Comments (1)