Indiana Hoosier Lotto Review
Most state-run lotteries follow the normal standard of naming the lottery after the state that it originates in. One lottery that breaks this convention is the Indiana Hoosier Lotto. This lottery is popular amongst almost everybody in the state and does wonders for contributing to the enrichment and upgrading of everything from schools to libraries within Indiana. In this Hoosier Lotto review, we will look at how this lottery came to be and what stands out about it.
HOOSIER LOTTO HISTORY
Launched in April 1990, the Hoosier Lotto was originally named Lotto Cash and was the first jackpot lottery launched by the state of Indiana after a ban on lottery sales was overturned in 1988. In September 1994, however, the Hoosier Lottery (who organise and run the lotto) decided to change the name to what it is today—the Hoosier Lotto. The lotto game was an instant hit and has remained one of the most loved lottery games available among players in the region.
HOW TO PLAY HOOSIER LOTTO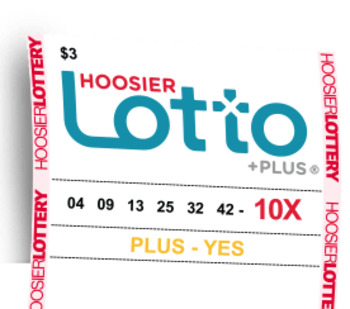 The Hoosier Lotto is a standard single-matrix lottery, making it very easy to understand and play. To begin with, you will need to select six unique numbers from a number pool ranging between 1 and 46. As is common with most lotteries, there is a quick pick option that will randomly select numbers on your behalf if you don't feel like doing it yourself.
Once you have selected your numbers or chosen to use the quick pick function, you will need to select whether or not you would like to activate the +PLUS feature on your ticket. This +PLUS feature enables your numbers to be used in a second draw that gives you an additional chance to win up to $1 million. Of course, enabling this feature does cost an extra $1. This will bring your ticket price up to $3 in total ($2 base price for a ticket plus $1 for +PLUS).
If it is not enough that you can use your numbers in two different draws, the Hoosier Lotto also makes use of a multiplier ranging between 2x and 10x that is drawn at the time of the draw. This multiplier is applied to all prizes that fall into a non-jackpot prize tier.
ODDS OF WINNING
When it comes to the odds of winning the jackpot, the Hoosier Lotto is not terrible. It is, in fact, a whole lot better than other lotteries such as the US Powerball (1 in 292,201,338) and Florida Lotto (1 in 22,957,480). Odds of winning the jackpot are 1 in 9,366,819 with a minimum jackpot amount of $1 million. If this amount is not won for two draws, the jackpot will roll over with an additional $500,000 being added to each draw until it is claimed. This continuous rolling over can lead to some decent prizes.
There are five prize tiers to win in, and each has its own unique odds and prize amount:
| | | | | |
| --- | --- | --- | --- | --- |
| Prize Tier | Required Match | Estimated Prize (Hoosier Lotto) | Estimated Prize (+PLUS) | Odds of Winning |
| 1 | 6 | Jackpot | $1 million | 1 in 9,366,819 |
| 2 | 5 | $500* | $600* | 1 in 39,028 |
| 3 | 4 | $20* | $25* | 1 in 800 |
| 4 | 3 | $2* | $4* | 1 in 47 |
| 5 | 2 | Free ticket | Free ticket with +PLUS | 1 in 6.8 |
*These are the base prizes that the drawn multiplier will be applied to in order to determine the actual prize amount.
HOOSIER LOTTO DRAWING TIME
There are two draws held each week. These draws both take place at around 11:00 PM Eastern Standard Time and occur on Wednesdays and Saturdays. Results from the draws are posted online shortly after the draw is concluded.
BIGGEST JACKPOTS
The largest jackpot ever won on the Hoosier Lottery was won by a retired steelworker named Peter Gilbert from East Chicago. Peter won a total of $54.5 million in November 2007 and chose to take a cash lump sum that resulted in him walking away with just under $45 million—which is still a decent chunk of change.
PAYOUT OPTIONS
There are two payout options available to those that have won the jackpot. They can choose to take their money as a cash lump sum (which will cost them a pretty penny in penalties), or they can choose to be paid out over a 30-year annuity period. This second option allows players to receive more of what they actually won but comes with the downside of only receiving some of their winnings each year.
TAXES
The Hoosier Lotto is subject to both federal and state tax—which hurts in more ways than one. Federal tax will take 25% of your winning, while state tax will take yet another 3.5%.
All this is only applicable to US citizens. If you are not a US citizen, then be prepared to fork over even more: a hefty 30% of your winnings. While this might be hard to accept, the US unfortunately has some of the highest lottery taxes in the world.
HOW TO PLAY FLORIDA LOTTERY ONLINE
Despite the Hoosier Lotto being so popular, there are still no online lottery sites that sell tickets for the game. However, there have been rumours that the Hoosier Lottery is looking into making tickets available online (which we hope are true).
HOOSIER LOTTO—IS IT WORTH PLAYING?
The Hoosier Lotto is state-run (meaning that it is trustworthy), has decent odds (meaning that you stand a fairly good chance of winning something), and has great extras to add to your ticket to help you win more. All these things together make for a great lottery, and we can see no reason why anybody wouldn't want to participate in it. However, we just wish that it was playable online like many of the best lotteries are.
User Reviews and Comments (1)