India Saturday Super Lotto Review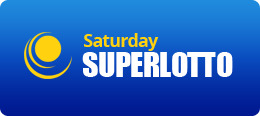 India Saturday Super Lotto is India's biggest lottery and played by people from all regions of the country. With dirt-cheap ticket prices and jackpots that start at 2 crores (equivalent to Rs. 20,000,000 or €256,262) and grow indefinitely due to the lottery's uncapped jackpots and rollovers, this weekly lotto certainly offers a few things for lottery enthusiasts to get excited about. But how does it compare to other lottery games around the world? Keep reading as we find out!
India Saturday Super Lotto History
Playwin Lottery, the creators and operators behind Super Lotto, launched it and several other lottery games (including Jaidi 5, Jaidi 5 Double +, and Thunderball) on the Indian lottery scene in November 2001, and India hasn't quite been the same since. Although Saturday Super Lotto is currently the country's biggest lotto, its twin brother Thursday Super Lotto had actually been the biggest lottery with the biggest recorded jackpot prize, but it held its last draw on March 14, 2019, so that Playwin could focus more on promoting its other offerings. Neither of the Super Lottos' formats changed since their introduction, so Indian players know exactly what they're in for every single time they play. Many of the proceeds that come in from Playwin's games go to various social causes and charity efforts around the country.
How to Play Saturday Super Lotto
With no bonus, power, or super numbers and no additional side games of any sort, Saturday Super Lotto is truly one of the simplest lottery games out there. It uses a single 6/49 matrix, meaning players must match six numbers from a range of 1 to 49 to win the jackpot prize. If no one wins it, it rolls over to the next draw until someone finally does win. There are also three secondary prizes (see the prize breakdown table below for details), and these can be won by matching five, four, or three numbers. Players can choose their own lucky numbers or have the system randomly choose for them by opting for the Lucky Pick option. This is the same as the Quick Pick option offered by many other lotteries.
One of the biggest highlights of this India lottery is how cheap the tickets are, as a single entry costs just €0.13. This makes it one of the cheapest lotteries on the planet, so players can drastically increase their chances of winning by stocking up on tickets and not worry about breaking the bank in the process.
Odds of Winning Saturday Super Lotto
The odds of winning the top-tier prize in Saturday Super Lotto are 1 in 13,983,816, which is typical of the vast majority of 6/49 games around the world. While these odds are decent for lotteries such as Canada Lotto 6/49 and Hong Kong Mark Six, both of which offer huge payouts, they aren't that great for Saturday Super Lotto's much smaller jackpots. However, you can great balance the odds in your favour by buying a bunch of tickets, which would be much costlier with those other lotteries.
If you'd rather play a game with much better odds, such as Austria Lotto 6 (1 in 8,145,060), Australia Saturday Lotto (also 1 in 8,145,060), and Italy MillionDAY (1 in 3,478,761).
Here's the full breakdown of Saturday Super Lotto's four prize tiers and respective odds:
| | | |
| --- | --- | --- |
| # of Matched Numbers | Prize | Odds of Winning |
| 6 | Jackpot | 1 in 13,983,816 |
| 5 | Rs. 50,000 | 1 in 54,201 |
| 4 | Rs. 500 | 1 in 1,032 |
| 3 | Rs. 50 | 1 in 57 |
India Saturday Super Lotto Drawing Time
The Saturday Super Lotto drawings take place at the Playwin headquarters in Mumbai every Saturday night at 10 pm IST, and all results are broadcast live on the Zee Zing TV channel. Players who are fortunate enough to win a prize have 90 days from the date of the draw to claim it.
Biggest Saturday Super Lotto Jackpots
Since Playwin's inception in November 2001, it has paid out great prizes to hundreds of lucky winners. Here are some of the biggest ones:
179.2 million (€2,296,466): May 25, 2006
118.8 million (€1,522,435): April 26, 2011
55.8 million (€715,083): May 25, 2013

Payout Options
For winners who play Super Lotto within India, all winnings of Rs. 10,000 (€128) or less are credited automatically to their online accounts. Sums bigger than this require filling out a claim form, and it can take up to 90 days for the prizes to actually be paid out (via cheque, in case you're curious).
For international players who have played and won through an online lottery site, the entire process is streamlined for you. Most prizes will be claimed on your behalf and paid directly to your player account through whichever website you played on.
Taxes
One of the biggest downsides of playing Saturday Super Lotto, or any other Indian lotteries, is that if you win you'll need to pay a 30.9% tax on whatever prize you win. This is because the Indian government considers lottery winnings as a form of income. If you live in a country that also taxes lottery prizes, then you'll likely need to pay a second tax once you import your winnings back home. If you're not sure what your government's stance is on this issue, then we highly recommend you google this and learn a bit about it.
How to Play India Super Lotto Online
As our Playwin review shows, it is possible to play Saturday Super Lotto online directly through the official Playwin website, but doing so is only possible if you are within India—we couldn't even access the site without using a VPN. Moreover, playing also requires you to purchase a preloaded Playwin lotto card with a stored value of Rs. 200 to 5,000 Rs. from an authorized retailer.
Since these steps essentially make this lottery impossible to play for most people in other countries, the best way to play online is via an online lottery site. They offer the perfect way to try something new and add a bit of excitement and variety to your lottery experiences. Plus if you would like to play from India, these sites allow you to do just that.
India Saturday Super Lotto – Is It Worth Playing?
Although Saturday Super Lotto isn't perfect due to its tough prize to odds ratio, heavy tax on winnings, limited number of prize tiers, and single game per week, its extremely cheap ticket prices and super-simple gameplay do make up for it, at least a little. If you're willing to buy a bunch of tickets to a draw to maximize your chances of winning, then we believe this is a decent lottery to play. However, there are definitely better lottery games out there that offer much more.
User Reviews and Comments (1)