Generous Powerball Winner Roy Cockrum and His Incredible Vow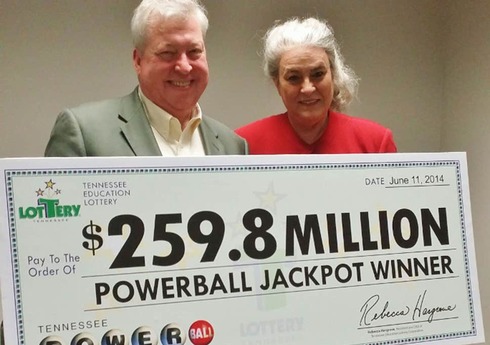 There's no doubt that it would be challenging to decide what to do with all of the money that comes with winning a big jackpot. Many big winners have had this issue, and that has led to some of them making very bad decisions. However, generous lottery winner Roy Cockrum didn't hesitate over what to do with his large windfall. In this article, we'll explain winner Roy Cockrum's incredible actions and the reasons behind them.
WHO IS ROY COCKRUM?
Roy Cockrum is a Knoxville, Tennessee, man who made headlines not only for a huge lottery win but also for what he chose to do with his new fortune. Cockrum had a fascinating life, even before becoming a lottery winner. Roy spent twenty years in New York, working as an actor and stage manager, picking up odd jobs and waiting tables to make ends meet.
After 9/11, Cockrum said he started spending time outside of the big city, trying to escape the chaos. This led to him attending various religious retreats. Though he grew up in a religious Southern Baptist household, it wasn't until this stage of his life that Roy started feeling a vocational calling.
In 2002, this calling saw Roy entering the Episcopal monastery of the Society of Saint John the Evangelist in Cambridge, Massachusetts. As Brother Roy, Cockrum had to take a vow of poverty. However, the monastic life didn't stick for Roy either. Six years after entering the Society, Cockrum decided to move back to his hometown of Knoxville, Tennessee, to be closer to his parents. It was there that Roy purchased his winning ticket in 2014.
HOW MUCH MONEY DID ROY COCKRUM WIN?
Roy was lucky enough to match all six numbers in a Powerball game on June 11, 2014, becoming the single winner of a $259.8 million jackpot. The astounding win made Cockrum, 58 at the time, the winner of the largest prize in Tennessee Powerball history.
Roy says he was so surprised when he saw that he had the winning numbers that he literally fell to his knees. However, he didn't rush to cash in his ticket but instead walked around with it in his pocket. Roy said he was so nervous about losing it before he could claim the prize that he kissed it to make sure it had his DNA on it. He also followed advice from lottery organizers and pressed his thumbprint onto the back and signed the ticket.
This wasn't Roy's first lucky break in his life, as he won the Publishers Clearing House Prize earlier. He said that while that prize, which typically ranges between $1 million to $10 million, wasn't as life-changing as the Powerball jackpot, he doesn't doubt that he has luck on his side.
As many lottery winners do, Roy had the choice of choosing a one-time cash lump reward or a 30-year annuity. Roy decided to take the lump sum, which left him with $115 million after taxes.
HOW DID ROY COCKRUM DO WITH HIS MONEY?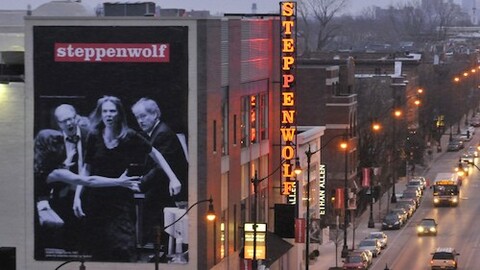 Taking into account his past vow of poverty, as well as some wise words from his late father, Roy Cockrum decided to donate the vast majority of his winnings to charity. In accordance with his father's advice to save a tenth, tithe a tenth, and spend the rest wisely, Roy decided to keep just enough money to support himself for the rest of his life. This included enough money to buy a house, a car, and a first-class plane ticket when he chooses to travel. The rest of his fortune is being distributed to a list of charities near and dear to Roy, many of which are arts-related non-for-profits.
Some of the organizations that were on the receiving end of Roy's generosity include The Goodman Theatre and Steppenwolf Theatre in Chicago. To support his charitable efforts, Roy created the Roy Cockrum Foundation. The foundation is run with the help of a long-time friend.
ROY COCKRUM LOTTERY SCAMS
While Roy Cockrum's intentions are commendable, many people have tried to take advantage of his good name. As is often the case with public lottery winners, scammers have posed as Roy to try to defraud innocent victims of their money via various lottery scams.
Scammers quickly began to use Roy's name and image to convince individuals that they were the lucky winner and that they wanted to give away some of Roy's fortune. Unfortunately, that lie only serves the purpose of luring people into giving the scammer personal financial information, which the scammer uses to steal money.
CONCLUSION
While many people dream of all of the items and experiences they could buy if they ever won the lottery, lucky winner Roy Cockrum decided instead to give away the majority of his fortune. Along with Canada Lotto Max winner Tom Crist and Canada Lotto 6/49 winner Jason Rinaldi, Roy is an excellent example of someone who was able to remain true to himself and his goals, despite the temptation that comes along with having a massive windfall at one's fingertips.