Brazil Dia de Sorte Review
The newest addition to the country's fairly sizeable collection of lotteries is none other than Brazil Dia de Sorte—literally "lucky day"—a triweekly game with solid odds, decent prizes, and a format whose numbers actually mean something. In this review we'll see what exactly makes this game interesting and why it might still be worth playing despite its relatively small jackpots.

Brazil Dia de Sorte History
Having launched most of Brazil's biggest lotteries in the 1990s and early 2000s, the Federal Savings Bank of Brazil, known locally as Caixa Economica Federal, decided to mix things up by creating a new lottery that would tap into the lucky days and numbers that many Brazilians think of when they are deciding which numbers to play in the lottery. Although many people, not just Brazilians, do that all over the world, Dia de Sorte be one of the only lotteries that goes about it in such a direct manner. Officially launched on May 19, 2018, Dia de Sorte might offer smaller prizes than Brazil's other lottery offerings, but that doesn't mean it's any less popular. In fact, people love the fact that the numbers they choose correspond to specific days and months (see below).
As Caixa is a national bank and government entity, it closely follows all laws and regulations in its operations. Further, the proceeds that come in from its lottery games go to support various charities, social causes, and cultural, athletic, and public safety initiatives around the country.
How to Play Brazil Dia de Sorte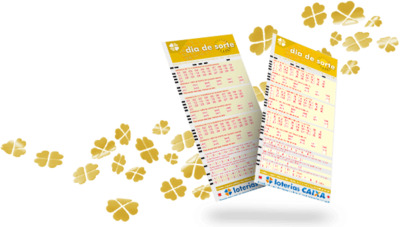 Brazil Dia de Sorte uses an unconventional 7/31+1/12 double-matrix format that likely isn't used by any other lottery on the planet—we certainly have never come across it before! The primary 1 to 31 number range refers to the maximum number of days that exist in a month, while the secondary 1 to 12 number refers to the 12 months of the year and is known as "the Lucky Month". This is a fun way to bring some meaning and symbolism to the numbers rather than just have people choose from an arbitrary range of numbers like the 1 to 49 range common to many other lottos.
Any jackpots that aren't won automatically roll over to the next draw, and since there are three draws each week, they can grow fairly quickly. Another plus of the game is its cheap ticket price, as playing the game within Brazil costs just R$2 (about €0.45) for a single entry.
To win the jackpot, players must match all seven of the primary numbers, and there are four additional prize tiers as well. The Lucky Month number is only needed for the fifth and final prize tier, in which the winnings are just R$2—enough to cover the price of a ticket.
Odds of Winning Brazil Dia de Sorte
The jackpots odds of Dia de Sorte are 1 in 2,629,575, which are pretty great by most national lottery standards. Sure, the jackpots are also proportionally small, but when you factor in the low price of a ticket and compare these odds to Brazil's other lottery games (Mega Sena: 1 in 50,063,860; Quina: 1 in 24,040,016; Dupla Sena: 1 in 15,890,700; Lotofacil: 1 in 3,268,760), there's no denying that Dia de Sorte offers something unique. Moreover, the overall chances of winning something are just 1 in 8.5.
At the same time, there are other international lotteries that offer considerably better jackpots at similar odds, including Mexico Melate Retro (1 in 3,262,623), Italy MillionDAY (1 in 3,478,761), and Chile Clasico Loto (1 in 4,496,388).
Nevertheless, here is the Dia de Sorte prize breakdown for its 5 prize tiers:
| | | |
| --- | --- | --- |
|  # of Matched Numbers | Prize | Odds of Winning |
| 7 | Jackpot | 1 in 2,629,575 |
| 6 | 30% of prize pool | 1 in 15,652 |
| 5 | R$20 | 1 in 453 |
| 4 | R$4 | 1 in 37 |
| Lucky Month Number | R$2 | 1 in 12 |
Brazil Dia de Sorte Drawing Time
The Dia de Sorte draws take place three times per week, on Tuesdays, Thursdays, and Saturdays at 8 pm BRT in Brasilia, and are broadcast live on national television. All prizes must be claimed within 90 days of the draw taking place. Those that are not claimed are considered forfeited and as such are donated to the Student Financing Fund.
Biggest Brazil Dia de Sorte Jackpots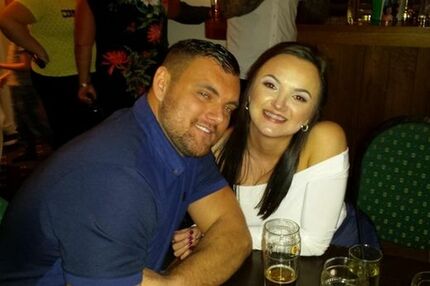 The Dia de Sorte jackpots might be a far cry from what the world's biggest lotteries generally offer, but they are still nice amounts that could allow you to forget about all of your financial woes, at least for a while. The jackpots start at $R300,000 (€68,397), and the biggest one so far in the game's short history has been R$1 million (€225,893), which was won by a lucky winner in August 2018.
Payout Options
The payout options of Dia de Sorte aren't really an option, as collecting your goods all in one go via a lump sum is what's going to happen whether you like it or not. In other words, there is no annuity option, but for most players that definitely won't be a problem. Prizes of R$1,332 (€301) or less can be claimed from any official lottery vendor in the country, but bigger amounts must be picked up from a Caixa bank branch.
Taxes
Every prize won through any of Brazil's lotteries is taxed federally at a 13.8% rate. This applies to the country's citizens as well as international players, as the money is already deducted from winnings before players even claim them. If you live in a country that doesn't tax lottery winnings, then that's the only tax you'll need to pay; if, however, you don't live in such a country, then your winnings may be subject to an additional tax. This varies from country to country, so look into it if you're not certain about yours.
How to Play Brazil Dia de Sorte Online
If you're not turned off by Dia de Sorte's smallish jackpots and would like to give the game a try from abroad, you can do so via some of the top online lotto sites. Many of these sites will buy an official ticket on your behalf and even scan it for you so that you have a digital copy of it in your user account with the site. In addition, if you win a prize, especially a non-jackpot prize, they will claim it for you and deposit the amount into your account as well. Whenever you're ready to withdraw the funds, you can do so via your preferred payment method.
Brazil Dia de Sorte – Is It Worth Playing?
On the surface, Brazil Dia de Sorte might not seem like that great of a lottery, as there are definitely better games out there in terms of sheer jackpot sizes or better jackpot-to-odds ratios. However, the fact that the game has solid odds, three draws per week, and affordable tickets, and especially a format with numbers that are actually relevant, makes it a fun game to play and try your luck on. For us, it was a refreshing change from the typical and overdone formats that most other lotteries so rigidly adhere to.
User Reviews and Comments (1)