Play Mexico Melate Retro Online – How to Play and Buy Tickets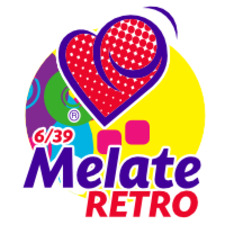 Among Mexico's fairest and most popular lotteries is none other than Mexico Melate Retro. This is a rollover lotto game with jackpots that start at a guaranteed MXN 5 million (€230,177).
Since its debut on the Mexican lottery scene in June 2010, Melate Retro has allowed people to experience what another popular lotto, Mexico Melate, once used to be.
Read on as we find out how the two games compare and determine if it's worth your time to play Melate Retro online.
Mexico Melate Retro History
As mentioned above, Melate Retro is essentially what its older brother, Mexico Melate, used to be before it underwent several format changes over many years.
This is because it has the same 39-ball format that Melate used to have—which is why the word "Retro" is in its name.
Operated by Pronósticos para la Asistencia Pública, which literally means "Forecasts for Public Assistance," Melate Retro was launched on June 1, 2010.
Pronósticos, as the name is usually shortened to, is a decentralized public body that has been raising funds via betting and betting-like activities (such as lotteries) to fund various public initiatives around the country since February 1978.
How to Play Mexico Melate Retro
Mexico Melate Retro is a pretty unique lottery because it only has a pool of 39 balls (numbered from 1 to 39).
To win the jackpot you only need to match six of them, so the game's odds are quite good compared to most other national lotteries.
A seventh ball, called the "Adicional" (additional) ball, is also drawn (from the same pool). However, this ball only determines the winners of the second, sixth, and seventh prize tiers. And to win the seventh prize tier, which is the last one, you only need to match two numbers!
If for whatever reason you don't want to choose your own numbers, you can opt for the Quick Pick option, which will randomly choose a set of numbers for you.
Buying a Melate Retro ticket within Mexico costs only MXN 10 (€0.46).
If you play the game online from abroad, the price for a single line will likely be a little higher.
How to Play Mexico Melate Retro Online
Just like Mexico Melate, physical Melate Retro tickets can be purchased through one of the 9,000+ Pronósticos agencies that are scattered around the country.
However, a much easier way to play, especially if you're not actually in Mexico, is to play the game online through the world's best lottery websites.
For a small fee, these types of businesses take all the hassle out of buying lotto tickets. This is because they verify winning numbers and even claim prizes so that you can simply focus on the thrill of playing—and hopefully winning something big—instead.
Odds of Winning Mexico Melate Retro
Mexico Melate Retro's odds of 1 in 3,262,623 are pretty great considering the game has the potential to make you a multimillionaire.
In fact, these are some of the fairest jackpot odds of any lotto in the world.
Compared to its big brother Mexico Melate, which has odds of 1 in 32,468,436, you're looking at odds that are 10 times better. (Sure, the jackpots are also 10 times smaller, but who's counting?)
Other lotteries with comparable odds include Italy MillionDAY (1 in 3,478,761) and Chile Clasico Loto (1 in 4,496,388), though the latter sometimes offers much bigger jackpots.
If you don't mind facing tougher odds at the prospect of winning significantly bigger windfalls, then Japan Loto 6 (1 in 6,096,454), Australia Saturday Lotto (1 in 8,145,060), Austria Lotto (1 in 8,145,060), and Hungary Hatoslottó (1 in 8,145,060) are all worth checking out.
For a full breakdown of Melate Retro's seven prize tiers and odds, take a look at the table below:
# of Matched Numbers



Prize
(Estimated)

Odds of Winning

6

Jackpot

1 in 3,262,623

5 + Adicional

MXN 40,000

1 in 543,770

5

MXN 5,000

1 in 16,993

4

MXN 200

1 in 438

3

MXN 25

1 in 33

2 + Adicional

MXN 15

1 in 44

1 + Adicional

MXN 10

1 in 15
Mexico Melate Retro Drawing Time
The Melate Retro draws take place every week on Tuesday and Saturday nights at 9:15 pm (CST) at Pronósticos's central office in Mexico City.
The results are aired on TV and radio and published on various lottery websites immediately after each draw occurs.
Prize winners have 60 days from the day of the draw to claim their prizes; otherwise, they are considered forfeited.
Biggest Mexico Melate Retro Jackpot
The biggest Melate Retro jackpot ever recorded took place on November 24, 2015. Its lucky winner walked away with MXN 44,657,863 (€2,055,845).
While this is quite a bit smaller than Mexico Melate's biggest jackpot, it's still a pretty great windfall, all things considered.
Payout Options
All Melate Retro prizes, from the grand prize all the way down to the seventh-tier prize, are paid out in cash as single lump sums.
In case you're curious, the game does not offer the option of annuity payments.
Taxes
Mexico's standard tax 7% rate on lottery wins applies to Melate Retro.
If your home country is among those that tax lottery wins, then your winnings might be taxed a second time later on.
However, if your country's government doesn't tax lottery wins, then the 7% deduction is the only one you'll have to bear.
Mexico Melate Retro – Is It Worth Playing?
Given its great odds, seven prize tiers, and cheap ticket prices, Melate Retro is at the very least worth checking out.
Sure, its jackpots might not always be big enough to set you up for life. But they are definitely enough to buy a new house, car, or whatever else would make your life cushier and much more comfortable.
As such, we have no qualms about recommending this game to lotto players who are looking to add a bit of Mexican spicy to their lottery experience.
User Reviews and Comments (1)