Play UK Lotto HotPicks Online – How to Play and Buy Tickets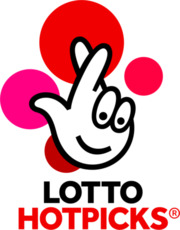 The UK is home to a variety of lotteries that excite players throughout the country and oftentimes even attract the notice of players abroad as well.
However, some of these lottery games may not function in the way that you may expect them to.
Read on as we explore how to play UK Lotto HotPicks online and what the game offers that gives it such an exciting and innovative approach.
History
UK Lotto HotPicks was launched on July 10, 2002. The game seemed like a crazy addition to the National Lottery franchise because it works in a way that not many people had experienced before.
However, due to the way that the game worked, and because the lottery was under the portfolio of the official lottery organisation (making it instantly trustworthy), it gained popularity quickly and is now a favourite among players.
How to Play UK Lotto HotPicks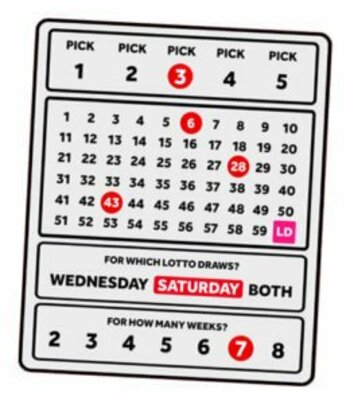 Unlike almost all other international lotteries, HotPicks allows you to decide precisely how you would like to play.
There are five different options available—each with its own merits. Each of these five options works as a pick- choice (e.g. pick-1, pick-2, pick-3, pick-4, or pick-5).
Depending on which gameplay you would like to use, you will need to select the appropriate amount of numbers from a number pool ranging from 1 to 59.
This number range may sound familiar if you are a frequent player of the UK Lotto; there is a good reason for this—they both use the same number range.
Once you have chosen your numbers (and how many numbers you would like to play), you can purchase your ticket for only £1.
It is important to remember, however, that the more numbers you play with (and the more numbers you successfully match), the higher the amount that you can win will be.
The downside to this is that the more numbers you play with (and the more numbers you are required to match), the worse your odds of actually winning will become.
Once you have purchased your ticket, you can wait until the time of the next UK Lotto draw.
This is because HotPicks makes use of the same numbers drawn by the UK Lotto to decide upon winners.
Once the draw takes place and you are lucky enough to match your numbers (and the correct amount of numbers), you will be a winner.
How to Play UK Lotto HotPicks Online
It does not seem possible to purchase Lotto HotPicks tickets on most popular lottery websites. However, tickets can be purchased for this lottery through the official website.
This is great because it means that you are buying tickets directly from the source—meaning that you are guaranteed that it is secure.
Odds of Winning
As far as UK lotteries go, HotPicks easily has the best odds.
To win the top prize of £350,000, you will need to play HotPicks as a pick-5 and successfully match five different numbers with those drawn. The odds of pulling this off are 1 in 834,398.
However, as mentioned above, it is possible to improve these odds by selecting to play with fewer numbers—at the expense of drastically lowering the amount that you could win.
Lotto HotPicks UK Payout Chart
| | | |
| --- | --- | --- |
| # of Matched Numbers | Prize | Odds of Winning |
| 5 | £350,000 | 1 in 834,398 |
| 4 | £13,000 | 1 in 30,342 |
| 3 | £800 | 1 in 1,626 |
| 2 | £60 | 1 in 115 |
| 1 | £6 | 1 in 10 |
Drawing Time
As mentioned, Lotto HotPicks uses the results of the main UK Lotto draw. This means that draws occur twice each week on Wednesday and Saturday evenings.
Wednesday draws occur at 8:00 PM (BST), while Saturday draws take place at 8:30 PM (BST). The results of each draw are posted online soon after it ends.
Biggest Jackpots
Unfortunately, because the jackpot amount for this lottery draw is a static amount, there is no excessive amount that we can state has been paid out.
However, £350,000 is still not a jackpot that anybody can snarl at.
Payout Options
The lottery does not state whether or not HotPick jackpots are eligible for annuity payments.
However, considering that the jackpot for HotPick winners is somewhat noticeably smaller than for the main UK Lotto draw, we will assume that this jackpot is only paid out in a cash lump sum.
We also believe this because the terms and conditions for the lottery fail to mention anything relating to annuity payments.
Taxes
Thankfully, because this lottery takes place in the UK, winners do not need to worry about paying any tax on their winnings.
This is because the UK is one of a handful of countries around the world that exempt all lottery winnings from tax.
However, depending on what you do with your winnings, you may become liable for some tax.
Therefore, if you do win, we recommend that you speak to a tax specialist who will be able to advise you correctly on what you should do.
UK Lotto HotPicks – Is It Worth Playing?
Any lottery that allows you to select how you would like to play is a winner in our books.
This lottery provides an innovative way to play, runs off of a reputable lottery that everybody loves, and offers a pretty decent jackpot—all for a low price.
As such, there is no reason that we can possibly think of as to why you shouldn't be playing this lottery.
However, we must state that if you are going to play, you might as well go for broke and play with five numbers. After all, you only live once.
User Reviews and Comments (1)