Play Romania Lotto 6/49 Online – How to Play and Buy Tickets
Romania Lotto 6/49, also known as Loto Romania and simply Loto 6/49, is the biggest lottery in Romania.
With guaranteed jackpots that start at 1 million leu (€210,090), solid odds, and two draws per week, there's a lot to get excited about.
Read on as we explore how it works and show how you can play Romania Lotto 6/49 online.
Romania Lotto 6/49 History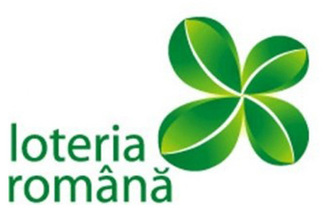 Lotteries in Romania go back to the early 1900s when the Romanian Church would use them as fundraisers for impoverished families living in their communities.
However, the prizes back in those days usually weren't cash but rather household items. These included clothing, fabric, and supplies that would help the families better manage their day-to-day lives.
As the years went on and the lotteries grew beyond the church and welcomed players from all walks of life, so did the value and scope of the prizes. Vehicles, vacations, and even homes took the excitement of playing to whole new heights.
In 1993, the cash-based Lotto 6/49 was launched by operator Compania Nationala Loteria Romania. It quickly took not just Romania but also several neighbouring Balkan countries by storm due to its huge jackpots and great odds of winning.
As a result, it became Romania's most popular lottery, a title that it still enjoys today.
How to Play Romania Lotto 6/49
Romania Lotto 6/49 works exactly like the majority of other lottery games that use the 6/49 matrix.
Players choose six numbers from a range of 1 to 49, and if their selection perfectly matches the numbers that are drawn, they win the jackpot prize.
There are three secondary prizes up for grabs, and these can be won by matching five, four, or three of the numbers that are drawn.
There are no bonus, mega, or power balls in this lottery, so its format is about as straightforward as can be.
Players can choose their own numbers or opt for the Quick Pick option that will randomly generate a set of numbers for them.
There is no cap on rollovers or jackpots, so the jackpots can quickly grow from the guaranteed minimum of 1 million leu (€210,090) to much higher amounts as the weeks progress without a winner.
How to Play Romania Lotto 6/49 Online
Before the Internet, the only way that you could enter any of Romania's lotteries would be by visiting the country and purchasing a physical ticket yourself.
Luckily, things are much simpler nowadays and it's quite easy to play Romania Loto 6/49 from anywhere in the world using an online lottery site.
These sites streamline the entire process and ensure that you never lose a ticket or miss a draw. They also increase your chances of winning via big syndicates, and offer all sorts of promos that can save you money.
As a result, they're the best way to play the lottery among millions of people in almost every country you can imagine.
Odds of Winning Romania Lotto 6/49
Romania Lotto's jackpot odds are 1 in 13,983,816, which are exactly the same as every other 6/49 game in the world. This includes Canada Lotto 6/49, Polish Lotto, Spain Bonoloto, and Hong Kong Mark Six. However, some of these other lotteries' jackpots can be considerably bigger than Romania Lotto's.
There are also a few other lotteries that have even better odds, including Austria Lotto 6 aus 45 (1 in 8,145,060), Hungary Hatoslottó (1 in 8,145,060), Chile Clasico Loto (1 in 4,496,388), and Italy MillionDAY (1 in 3,478,761).
Those caveats aside, Romania Lotto still offers a good balance between prize size and chances of winning.
Here's the full prize breakdown:
# of Matched Numbers



Prize
(Estimated)

Odds of Winning

6

Jackpot

1 in 13,983,816

5

19,990 leu

1 in 54,201

4

377 leu

1 in 1,032

3

30 leu

1 in 57
Romania Lotto 6/49 Drawing Time
Romania Lotto 6/49 draws twice every week in Bucharest at 7 pm EEST on Sundays and 4:45 pm EEST on Thursdays.
All prizes must be claimed within 365 days of the draw, which is quite a generous amount of time considering even some of the best lotteries to play require winners to claim their prizes within as little as 90 days.
All unclaimed prizes are considered forfeited and go to support various goodwill initiatives around the country.
Biggest Romania Lotto 6/49 Jackpots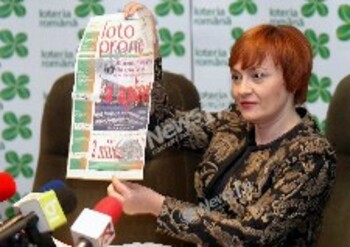 The biggest jackpots in Romania Lotto 6/49 might not be quite as big as the biggest ones in the world, but they are definitely still impressive by any measure. Here are the three record-breakers so far:
95 million leu (€10.3 million): July 14, 2013
93 million leu (€9.9 million): January 27, 2008
2 million lue (€9.7 million): June 7, 2009
Payout Options
All Romania Lotto 6/49 prizes are paid out as a single lump sum within 30 days of being requested. Unlike some other countries' lotteries, there is no annuity option available here.
Taxes
Romania has three tax rates when it comes to lottery prizes, so the more money you win, the more taxes you'll need to pay. The table below explains how this system works:
| | |
| --- | --- |
| Prize Amount | Tax Rate |
| 1 leu to 66,750 leu | 1% |
| 66,751 leu to 445,000 leu | Flat tax of 667.50 leu + 16% tax on any amount that exceeds 66,750 |
| Above 445,000 leu | Flat tax of 61,187.50 leu + a 25% tax on the amount that exceeds 445,000 leu |
If you win a massive jackpot, having to give up 25% of it to taxes would certainly be pretty painful. But there are other countries that collect even more taxes on lottery winnings. That's not to say Romania's situation is good, but it could be better.
Romania Lotto 6/49 – Is It Worth Playing?
While Romania Lotto 6/49 might not be the best lottery in the world, it has a lot of positives that make it a great game to play.
The odds are solid, the prizes are good, and the gameplay mechanics are among the simplest of any lottery game out there.
Sure, the taxes could be lower (or ideally non-existent) and there could be more prize tiers, but the game still offers a good amount of thrills at an affordable price.
User Reviews and Comments (1)