Prayers for Winning the Lottery
If you have heard the saying 'living on a prayer' before, then you probably have a good understanding of the idea that most lottery players are banking on. Let's be honest, some lotteries—like the US Powerball—have ridiculous odds of winning, so it can well be believed that the only way that you could win is through prayer. However, what you may not know is that some people honestly believe this and have actively written prayers that could lead to them or others winning the jackpot. In this article, we will look at what some of these alleged "prayers for winning the lottery" are, whether there is any point in actually praying them, and what some better alternatives could be.
POPULAR LOTTERY PRAYERS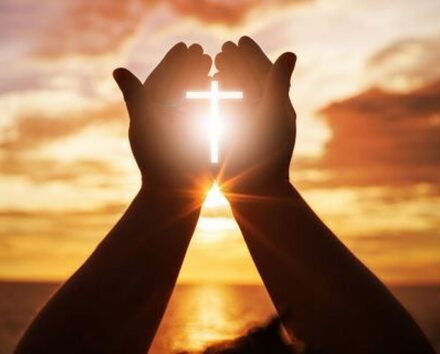 One thing that there is definitely no shortage of online is prayers to boost people's chances of winning the lottery. These prayers range from the sincere and believable to the outright wacky—even though we do understand that most of them come from a sincere place and to the person who originally wrote them are (hopefully) genuine and earnest prayers.
Two of the most popular forms that these prayers appear in include:
"Lord, I am in need of your guidance. I am battling financially and have recently purchased a lottery ticket. If you could help me in winning the jackpot with this ticket I would be eternally grateful. I thank you in advance. Amen."
While this prayer is excellent in a theological sense because the person praying admits a problem (financial difficulty) to God, asks for help with it (by means of winning the jackpot), and then displays faith in the Lord's power to deliver (by thanking in advance), there is one distinct thing that could be changed in this prayer. Instead of asking to become a jackpot winner—which could indicate greed—the person praying could ask to win enough to help them out of their difficulties only. After all, how much debt could they be in that they need the jackpot just due to financial difficulties?
And here's another common type that we've encountered:
'Oh Lord Almighty. You are my everything—my mother, my father, and my friend. Please help me win the lottery to secure my family's future and my own. I praise you for this, amen.
The above prayer is one of the 'wackier' prayers mentioned above. While the Lord is indeed everything to Christians, the fact that he is mother and father is a little strange—considering that He is God the Father. However, the motivation behind the prayer seems sincere and can be easily related to by many.
The two prayers above are just some of the formats that prayers relating to the lottery take on. Doing a quick Internet search on Google will offer plenty more prayers that people say will work to help you win the lottery.
DO THESE LOTTERY PRAYERS ACTUALLY WORK?
To answer this question, there needs to be an understanding of two things. The first is that regardless of winning the lottery or not, one of the names of the Lord is Jehovah Jireh—which means 'the Lord will provide' or 'the Lord, my provider.'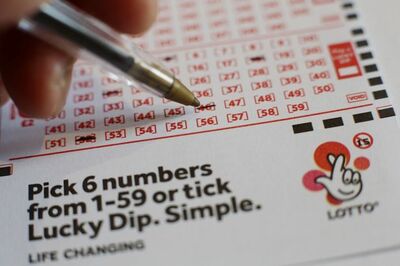 If, as a Christian, you believe in the power of Jehovah Jireh, then there should not be any doubt that regardless of your financial problems—which most prayers relating to winning the lottery centre around—the Lord will provide for you and your family. The fact that you are explicitly saying that you would like the Lord to help you by allowing you to win the lottery leads us to the next thing that we need to understand: The Lord's will may not be the same as ours.
If you have ever prayed (or indeed heard) The Lord's Prayer, you may remember the phrase 'not my will, but Yours be done.' This is one of the most important things that we need to realise when praying for the Lord to grant us a lottery win. While we may have everything worked out, knowing that winning the lottery would help us pay off all of our debt and help us have a better life, the Lord very likely has a very different plan for our lives.
Our will and even the things that we want do not always align with what the Lord has in store for us. Jeremiah 29:11 (NIV) states: 'For I know the plans I have for you," declares the Lord, "plans to prosper you and not to harm you, plans to give you hope and a future.' This shows that regardless of the plans we want the Lord to help fulfil, the Lord has a plan to take care of us and prosper us. Unfortunately, prospering us does not always mean that we will be driving the latest sports car.
So, while there is no reason to say that the Lord will not grant our wish and answer our prayers to win the lottery, we need to have an understanding that it may not be in the Lord's mandate to help us win millions. However, we must again state that that does not mean it will not help at all to let the Lord know what you desire, but just don't expect too much.
IS IT WRONG TO PRAY TO WIN THE LOTTERY?
The simple answer is no. The Lord wants us to tell him the desires of our heart and to share with him our hopes, dreams, and even fantasies. The one thing that we do need to be careful of, however, is the motive behind why we are praying to win the lottery. If we are praying to win just so that we will no longer have to work and can sit around drinking champagne, the Lord may not grant us what we want. However, if we are praying to win so that we can get ourselves out of financial trouble, help others that we know are suffering, and help fund the expansion of the Kingdom, then the Lord may be more willing to grant us our desire.
ALTERNATIVE LOTTERY PRAYERS TO PRAY
Below are two prayers that you could try praying. Without making it sound like these prayers tick each box of a list of requirements, each of the prayers below has some or all of the following elements that may help you believe in the prayer and trust more in the Lord to answer the prayer:
Acknowledgment of who the Lord is: This is merely acknowledging the Lord and stating that you know who He is and how powerful He is.
Sincere motive: This is the reason that we are asking something of the Lord. This reason needs to be honestly sincere and cannot be faked—the Lord knows the heart of the person praying.
Claiming of a Scripture promise: This is where we show faith in the promises that the Lord that he gives us through His Word. All promises in the Bible can be claimed by anyone that believes in the Lord, and God wants us to hold Him to His promises.
Acknowledgment of the Lord's will: This is where we need to admit that we know our request may not be part of the Lord's will for our life—and that we are okay with that.
Show of faith: This is just stating that we have confidence in the Lord to grant us this request. It is essential, however, to actually have faith in what we are asking and not just say that we have faith. Otherwise, our words are empty and meaningless.
Below is a prayer that shows that you are aware that the Lord is your provider, admits that you are struggling, shows that you are making an effort on your part to help the situation, and finally states that you are asking the Lord for help knowing that he is able to help you.
Lord, I thank you for who you are and that I can come to you knowing you are my Jehovah Jireh. I come to you now to ask you to help me out of the financial difficulties that have taken hold of me and my life. I ask that you would help me out of these difficulties. To do my part, I have purchased a lottery ticket and pray that, if it is your will, you will make it a winning ticket. I know that you are fully capable of this simple request and I leave it with you, knowing that no prayer falls on deaf ears with you. Amen.
The next prayer praises the Lord and acknowledges that He can do all things. It then tells Him of your problem and claims the promise of Scripture.
Father, I know that you are great and powerful. You created the Heavens and the Earth, and no task is too great for you. I come to you because I need help and I am at the end of myself. I am battling to make ends meet, but I stand on your promise in Matthew 6 that says you will look after me even as you look after the birds of the air. While it may be my desires and not your will, I pray that you will use the lottery to assist me with the difficulties I am facing. I thank you in advance because even if you do not help me win the lottery, I know that you will still provide for my needs. Amen.
DISCLAIMER
This article was written from a theological viewpoint that acknowledges the one true God, creator of the Heavens and the Earth. It is based on His teachings which were given through the Holy Bible and is not meant to offend or downplay anybody's personal beliefs should they differ from what appears here. In the end, whether or not you wish to cite prayers to win the lottery is entirely up to you, but you'd be much better off doing it for noble reasons and by keeping your expectations realistic. It's also a good idea to merge the above prayers with different ways to choose lucky lottery numbers, some of which you may have never considered before.