Online Lottery and Lotto Jackpot News App Review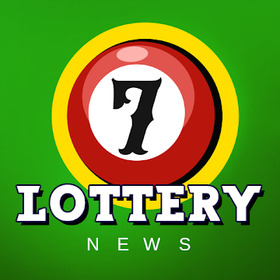 Apps that can bring the latest news directly to the palm of your hand have expanded in leaps and bounds in the last few years. Thanks to the connected world that we live in today, breaking news often reaches the other side of the globe before more than 20% of the people in the affected area even hear about it. Unless, of course, it is something like a tornado and tsunami—it might be hard to miss those. It is no surprise then, that news apps have evolved to include topical news. In this Online Lottery and Lotto Jackpot News Android app review, we will look at a news app that has taken on the lottery topic and works to keep everybody up to date on everything happening in the lottery world.
Stand-Out Feature
The purpose of this app is pretty clear, but we will give you a hint—it is in the name. This app is dedicated to displaying the latest news in the lottosphere. This news includes whom the most recent big lottery winners are, exciting stories relating to lotteries around the world, and communication of some of the best welcome bonuses on offer from a variety of online casinos.
To deliver all this to you, the app has what can only be called a card system. These 'cards' are full-screen banners (think of those horrid banner ads that appear in almost every app) that are displayed when you open the app. They can be swiped through, and each banner has a link at the bottom that will allow you to either visit the casino offering a welcome bonus or read the full news article that the banner represents.
Clicking on one of these links will open the casino or news story using an in-app browser. This in-app browser makes it easy to move between different articles without having to keep trying to go back to the app every time that your device opens an article in its native browser.
Additional Features
There are no real extras on offer in the app. The only useful extras are a few settings that allow you to toggle images on or off (we assume to help save data), enable dark mode (which is one of the most popular app features at the moment), or share a particular story using your device's built-in share options.
Location & Lotteries Available
The app does not support any particular lottery and, because it is nothing more than a news and information app, should be available anywhere in the world (depending on what your local Google Play Store does or does not allow).
User Interface & Usability
Like we said above, the app uses a style very similar to banner ads. The key difference is that these banners are neat, organised, and actually have content that you are interested in and want to read. The development of the app is also really solid. This leads to the app being responsive and a pleasure to use.
The only thing we have to complain about in terms of the usability of the app is the menu, which comes in the form of a hamburger menu located at the top left of the screen. The menu supposedly allows you to filter what news banners you see by category. The four categories included in the app are Top Stories, Lottery Games, Lottery News, and Winners. Unfortunately, it seems not enough development went into these filters because changing what you want to see does not actually do anything at all.
Ads
Thankfully, the app itself does not come with any ads (unless you call news stories about great welcome bonuses ads). Instead, the only ads that you will see are if you open a news article in the in-app browser to read the full story. In this case, as is common with most news websites, there will be ads scattered in different places amongst the article. Fortunately, this is not that big a let-down considering that they are easy just to scroll past and continue reading.
Conclusion – Online Lottery and Lotto Jackpot News Review
This is one of the first proper lottery news apps that we have come across. And if there are more to come that work like this one, then we have nothing to complain about. The only thing that we have to say is that we hope the developer manages to work out the glitch with the menu filters. Once that is sorted, this could easily be one of the best lotto apps any lottery fanatic, could have installed on your phone.
Join now