Multilotto welcome offer: 100% deposit bonus and 5 FREE Gold Lottery Tickets
If you're considering whether to give Multilotto a try, our exclusive Multilotto welcome bonus deal should help you decide. Sign up now and get a 100% bonus (up to $50 or €50 or £50, depending on where you're visiting from) on any lotto-related purchase you make on the site. For example, if you deposit $10, you'll get a credit for another $10 from Multilotto to double your fun. Spend $25 and get $25. Purchase $50 in bets and get $50 more. You get the idea.
In addition, this promo gives you 5 free entries into Multilotto's exclusive Gold Lottery. Featuring a double-matrix 6/49 + 1/42 format, 7 prize tiers, and 6 draws per week that give you the chance to win the cash equivalent of 10 kg of pure gold, Gold Lottery offers the kind of thrills that prospectors used to live for back in the day. And if 10 kg of gold isn't enough for you, then enable the Boosted Jackpot feature (for an additional small fee) for the chance to win the cash equivalent of ONE METRIC TONNE OF GOLD!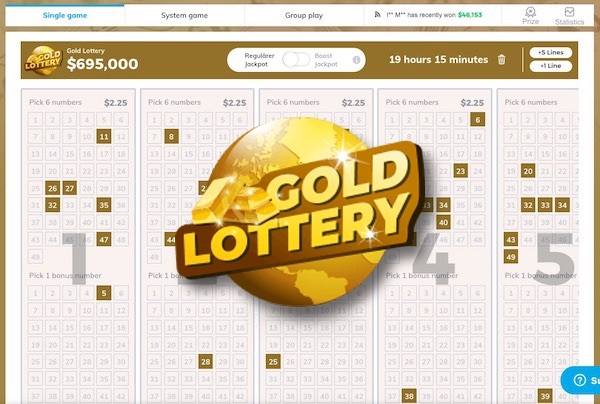 To take advantage of this fantastic welcome offer, just tap on the link below to sign up with Multilotto and start playing within minutes.
Multilotto is one of the world's top lottery sites and lotto betting operators, helping people get richer since 2011. Featuring 56 of the most popular lotteries from all over the globe, syndicates, scratch cards, and support for 12 currencies and 15 languages, Multilotto delivers the goods no matter what your tastes are.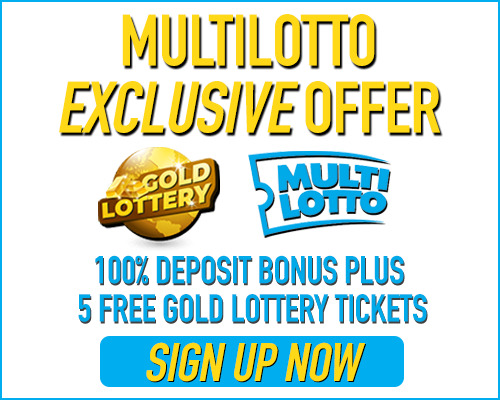 Join MultiLotto.com now