Lotto247 Welcome Offer: FREE Powerball Entry With First Purchase
What do the US Powerball and Lotto247.com both have in common? For starters, they could both make you richer beyond your wildest dreams. That's because this Lotto247 welcome offer will give you a FREE entry to the next Powerball draw when you make your first online lottery entry purchase with the site.
To scoop up this deal for yourself, follow these steps:
Click the link at the bottom of this page
Sign up (as a new customer) with Lotto247
Confirm your email address
Purchase one entry (or more) to any of the amazing lotteries featured on the site
Receive the FREE Powerball entry
Sit back and wait until the next draw to find out if you're a winner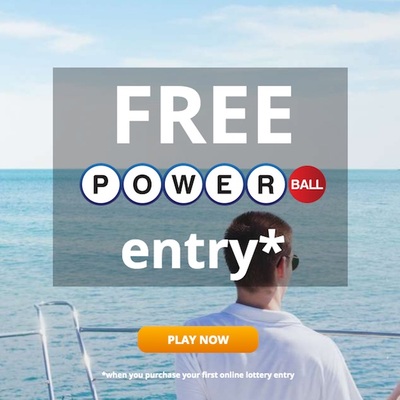 Lotto247, founded in 2004 when the online lottery scene was still in its infancy, is a popular lottery betting site that offers players from all over the globe the chance to play some of the biggest international lotteries. Loaded with great features and generous welcomes offers, Lotto247.com ranks among the best online lottery sites in the world for a number of reasons. Curious what they are? Check out our Lotto247.com review!
Join Lotto247 now
Other Lotto247 Promotions