Play Japan Mini Loto Online – How to Play and Buy Tickets
Some countries have had a troubled past when it comes to the lottery. In fact, some countries have moved from instituting lotteries to banning them over and over again.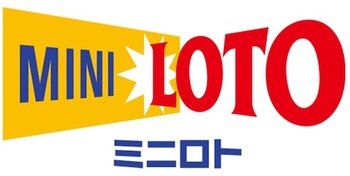 One country where this has happened is Japan, but it is also home to a lottery that is ranked in the top two for the best odds on Earth.
Read on as we look at just how great these odds are and explain how you can play Japan Mini Loto online.
We will also look at what these odds can actually win you and why Mini Loto instantly became one of our international favourites.
History
Japan Mini Loto is owned and operated by Takarakuji, the national lottery operator in Japan. It is the only operator authorised to run lottery games in the country and has an extensive portfolio of games.
Launched on April 13, 1999, Japan Mini Loto soon became a crowd favourite and is now played by over 30 million people every single week.
The game has retained its simple format since it was launched. It also made big headlines by offering some of the best odds of winning available from any lottery.
How to Play Japan Mini Loto
Playing Japan Mini Loto is easy enough to do, even if you are new to the lottery. The game uses a very basic single-matrix system. This makes picking numbers uncomplicated.
To play, you will need to pick five numbers from a number pool ranging between 1 and 31. As with most lotteries, you can opt to play using a quick pick. This will let a random number generator pick your numbers for you.
Once you have chosen your numbers, you can purchase your ticket. Tickets cost around ¥200 (US$1.90) per play when purchased within Japan. After buying your ticket, all you need to do is wait to see if you are a winner.
During the draw, five numbers will be drawn. You will need to match all five numbers to win the jackpot.
After this, an additional sixth number is drawn. This number is used to determine second-tier prizes, as shown in the payout chart later in this review.
How to Play Japan Mini Lotto Online
There are a few online lottery websites that allow you to play this great game online. This makes up for the fact that the official website of the lotto doesn't sell online tickets.
Our favourite site for Mini Loto is definitely theLotter, which is one of the pioneers of the online lottery industry.
Odds of Winning
As we have said, one of the greatest things about Japan Mini Loto is the incredible odds of winning. In fact, they are so good that they are only beaten by one other lottery on earth, the Mexico Chispazo.
The jackpot odds for Japan Mini Loto are 1 in 169,911. These odds are by all accounts amazing, especially considering the odds of winning a lottery such as the US Powerball are 1 in 292,201,338.
In fact, Japan Mini Loto's odds are 1720 times better!
Heck, these odds are even much better than another "mini" game we often recommend—Polish Mini Lotto, which has jackpot odds of 1 in 850,668.
With such great odds, you probably expect the jackpot offered by the draw to be a ridiculously small amount. However, this couldn't be further from the truth, and we are happy to say that the mini part of the game's name doesn't refer to the jackpot.
Japan Mini Lotto Payout Chart
The lottery boasts a minimum jackpot amount of ¥12 million (around US$114,017.50). This may not sound like a massive amount, but it is an incredibly respectable amount in local currency. And at those odds, it's fantastic no matter how you look at it!
If this minimum jackpot isn't enough, more good news is that the jackpot rolls over each time it isn't claimed. There is also no limit to how many times it can roll over.
There are four different prize tiers available in the game. These are set out as follows:
| | | |
| --- | --- | --- |
| Balls to Match | Odds of Winning | Estimated Prize |
| 5 of 5 | 1 in 169,911 | Jackpot |
| 4 of 5 + Additional Number | 1 in 33,982 | ¥99,000 |
| 4 of 5 | 1 in 1,359 | ¥10,100 |
| 3 of 5 | 1 in 52 | ¥1,000 |
Drawing Time
Sadly, this great draw only takes place once a week on a Tuesday. The draw takes place at 18:45 (JST) and is televised on national television. Draw results are also posted online shortly after the draw.
Biggest Jackpots
There are no official statistics of what the largest jackpot ever offered by the lottery is. However, there is a general consensus that the biggest the jackpot has grown to is around ¥40 million (approximately US$380,000).
Payout Options
There doesn't seem to be any annuity option available if you are lucky enough to be a jackpot winner of Japan Mini Loto. This means that you will need to exercise some self-control in not spending your cash lump sum in one go.
Taxes
If you think that the odds of winning and the jackpot offered by this lottery make it great, then we have another surprise for you. There are no taxes levied on any lottery winnings in Japan. This means that anything you win on the lottery is 100% yours to keep.
Japan Mini Loto – Is It Worth Playing?
Out of all the lotteries that we have ever looked at, we feel like this is one of the first lotteries that makes the question of whether or not it is worth playing redundant.
That's because this lottery is absolutely worth playing!
Aside from the fact that winnings are not taxed in Japan, which is a huge plus on its own, this game offers incredible odds of winning. Odds that are, in fact, almost impossible to beat except in Mexico.
The game also offers a simple way to play, a jackpot that rolls over without a limit, and a minimum jackpot that is nothing to complain about.
So, if you are in Japan or logged onto an online lotto site that offers it, we highly recommend getting a ticket for Japan Mini Loto. This is one lottery you definitely don't want to miss out on, and it's now become one of our all-time favourites.
User Reviews and Comments (1)