Play Japan Loto 7 Online – How to Play and Buy Tickets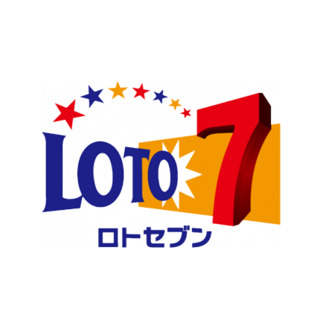 Japan Loto 7, which is also called Takarakuji Loto 7, is a Japanese lottery that offers players the chance to win awesome prizes at pretty good odds.
Its guaranteed minimum jackpot is ¥600 million (€4,816,941), but if it rolls over, it can grow to almost twice this size.
As a result of these two factors alone, it's no wonder this game is as popular as it is, but there are a few other things that stand out about it.
Read on as we explore how to play Japan Loto 7 online, its history, format, prize tiers, and more!
Japan Loto 7 History
Japanese lottery history goes back centuries to various simple betting games that were played around the country. However, the origins of more modern lotteries can be traced back to post-WWII.
Following the war, people gradually started picking up the pieces and enjoying the smaller things in life. Lotteries specifically began popping up to give people some hope and a chance at radically changing the course of their lives for the better.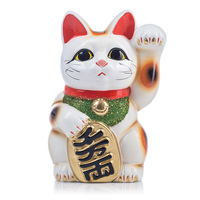 As for Loto 7, it is one of Japan's newest lottery games, having been founded by operator Takarakuji not that long ago on April 5, 2013.
The game builds on the immense popularity of its little brother, Loto 6, which was launched back in 2000. However, Loto 7 offers bigger jackpots and secondary prizes.
Since its inception in 2013, the gameplay hasn't changed at all, suggesting the operators subscribe to the old adage "why fix it if it's not broken?"
One thing worth noting that's indirectly connected to Loto 7 and all other Japanese games of luck is the maneki-neko (literal translation being "beckoning cat"). This is a lucky cat charm with an upright paw that is believed to bring good fortune to the owner.
The maneki-neko is often seen at the entrances to stores and restaurants, and it's almost always present at lottery ticket retailers to give players an extra dose of luck.
How to Play Japan Loto 7
Playing Japan Loto 7 is very straightforward: you choose seven numbers from a range of 1 to 37.
If your selection matches the numbers that are drawn, you win the jackpot.
After the seven main numbers are drawn, two bonus balls are also pulled from the same pool. However, these are only used to determine the second-tier and sixth-tier winners. In other words, the bonus numbers have no influence on who wins the jackpot.
Loto 7 is a rollover lottery, meaning its jackpots will roll over ("carry over", as the Japanese prefer to call it) if nobody wins them.
Once a jackpot reaches the ¥1 billion (€8,028,236) cap and there is still no winner, it will roll down to the next prize tier.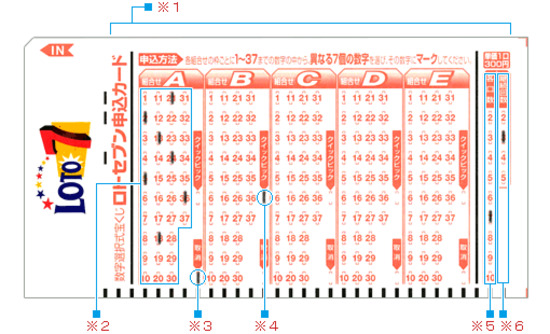 How to Play Japan Loto 7 Online
If you're physically in Japan, you can buy Loto 7 tickets (and tickets to all other Japanese lotteries) at lotto retailers, at participating banks' ATMs, and online through the operator's official website.
However, if you want to play the game from abroad, then the only way to do so is via an online lottery site. Not all online ticket agents feature Loto 7 because they tend to focus on bigger and better-known international lotteries.
However, a few of the best online lottery sites include it, and several other Japanese lotteries, among their roster.
If you haven't played lottery online before, then you're in for a treat. In fact, once you try it, you might never go back to the traditional method again.
Odds of Winning Japan Loto 7
For a major national lottery that offers prizes equivalent to millions of euros and dollars, Japan Loto 7 has pretty good odds: 1 in 10,295,472.
These odds are comparable to Austria Lotto 6 (1 in 8,145,060) and Hungary Hatoslottó (1 in 8,145,060), both of which have similar and sometimes even bigger jackpots.
However, if you'd rather play a game with slightly tougher odds but much bigger jackpots, then Canada Lotto 6/49 (1 in 13,983,816) is well worth checking out.
Meanwhile, a game like Chile Clasico Loto (1 in 4,496,388) offers both better odds and sometimes much better jackpots. And Japan's own Loto 6 offers better odds (1 in 6,096,454) but smaller grand prizes.
The overall odds of winning a prize in Japan Loto 7 are 1 in 42, which isn't anything spectacular, but certainly not the worst either.
Here's a detailed breakdown of Loto 7's seven prize tiers and the odds of winning each:
# of Matched Numbers

Prize
(Estimated)

Odds of Winning

7

Jackpot

1 in 10,295,472

7 + Bonus

¥730,000

1 in 735,391

6

¥73,000

1 in 52,528

5

¥9,100

1 in 1,127

4

¥1,400

1 in 72

3 + Bonus

¥1,000

1 in 42
Japan Loto 7 Drawing Time
All Loto 7 drawings are held at the Tokyo Lottery Dream Museum, the headquarters of operator Takarakuji, at 7 pm JST on Friday evenings.
All prizes must be claimed by no later than 365 days from the day that the draw was held.
Biggest Japan Loto 7 Jackpots
The Loto 7 jackpot caps out at ¥1 billion (about €8,028,236), so all of the biggest jackpots in the game's history have been this exact amount.
Luckily, it's won fairly often—basically once per month—which says quite a lot about how good the Loto 7 odds are.
Here are the dates of some of the game's most recent post-rollover winners:
March 8, 2019
February 22, 2019
January 18, 2019
Payout Options
The only way to receive Loto 7 winnings is to get them in a single lump sum.
In other words, there is no way to receive annual payments via an annuity option or any other payment schedule.
Taxes
All Loto 7 winnings are 100% tax free at the source. This means that Japan's government will not take a cut of whatever prize—including the jackpot prize—that you win.
However, there is still a chance that the government of whatever country you call home will collect taxes when you transfer the funds into your bank account.
If you're not sure whether or not your country does this, it's always a good idea to read up a bit about this topic to avoid any disappointments later.
Japan Loto 7 – Is It Worth Playing?
Japan Loto 7 is an overall fairly well-balanced lottery. It's got good prizes, fair odds, a simple format, and a total of six prize tiers.
If those aren't the characteristics of a lottery game that's worth playing, then what is?
User Reviews and Comments (1)