GG World Lottery Review

While most lotteries try and push the envelope of jackpot amounts in an effort to tempt lottery players into purchasing their tickets, one lottery has taken this method far beyond what anybody else ever has before. In this GG World Lottery review, we will look at all the aspects that surround this shocking lottery and see how you can use it to change your life—and most likely the lives of all those around you.
GG WORLD LOTTERY HISTORY
The GG World Lottery was launched toward the end of 2018—even though the company behind it, GG International, has been active in the lottery industry for many years. GG International, based in the British Virgin Islands, had two distinct objectives when launching the website. The first was to become the world's first global lottery that can be played by anybody in the world regardless of where they live. The second aim of the founders was to create a lottery with the largest-ever minimum jackpot.
Both objectives soon came to life. After acquiring endless licences from many territories (17 and counting), the lottery announced that almost anyone could play their lottery. And to entice people to do so, GG World Lottery announced its minimum lottery jackpot—an astounding $100,000,000! However, even though they launched in 2018, the first draw was only held in November 2019.
HOW TO PLAY GG WORLD LOTTERY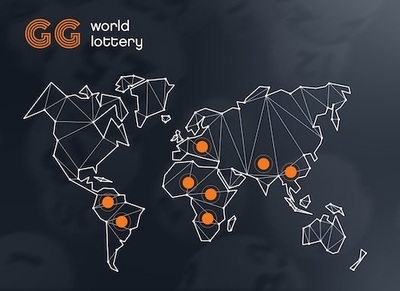 Playing in the GG World Lottery is simple, and the gameplay is identical to EuroMillions. In fact, all of the winning numbers are based on that game's official draw results, with the EuroMillions "Lucky Star" numbers being used as the GG numbers.
However, playing GG World Lottery is easier since you can do so from any location using an Internet-accessible device. This is, in fact, the only way in which to play the lottery because there are no physical retailers of GG World Lottery tickets anywhere on the planet.
Because the lottery uses a simple double-matrix system, it is relatively quick to select your numbers and purchase a ticket. You will need to choose seven numbers in total. However, if you do not wish to select your own numbers, there is also a quick pick option available.
The first five numbers that you choose will need to be selected out of a number pool that ranges from 1 to 50. Once these numbers have been selected, you will need to decide on an additional two special numbers (known as GG numbers) from a pool ranging from 1 to 12. You can add as many lines as you would like to per ticket. However, you will pay the full amount for each line.
The average price per ticket (or line) is $3.20. This price is, however, dependant on the operator that you choose to purchase your ticket through and is, therefore, subject to being higher or lower.
ODDS OF WINNING
For a lottery that has such a jaw-dropping jackpot, you would probably expect the odds of winning to be astronomical—and at 1 in 139,838,106 they certainly are. These odds are the same as EuroMillions, but still nowhere near as good as Canada Lotto Max (1 in 28,633,528) or Colombia Baloto (1 in 15,401,568).
Nevertheless, it is essential to keep in mind that the massive jackpot stated is the minimum jackpot. Each week that the jackpot is not won it will roll over—meaning an even higher jackpot the next week.
There are 13 prize tiers that each hold their own unique winning amounts:
| | | | |
| --- | --- | --- | --- |
| Prize Tier | Required Match | Estimated Prize | Odds of Winning |
| 1 | 5 + 2 | Jackpot | 1 in 139,838,106 |
| 2 | 5 + 1 | $500,000 | 1 in 6,991,908 |
| 3 | 5 | $250,000 | 1 in 3,107,514.67 |
| 4 | 4 + 2 | $50,000 | 1 in 621,502.93 |
| 5 | 4 + 1 | $639.50* | 1 in 31,075.15 |
| 6 | 3 + 2 | $92.75* | 1 in 14,125.07 |
| 7 | 4 | $51.40* | 1 in 13,811.18 |
| 8 | 2 + 2 | $16.90* | 1 in 985.47 |
| 9 | 3 + 1 | $12.80* | 1 in 706.25 |
| 10 | 3 | $10.75* | 1 in 313.89 |
| 11 | 1 + 2 | $9.10* | 1 in 187.71 |
| 12 | 2 + 1 | $7.15* | 1 in 49.27 |
| 13 | 2 | $3.60* | 1 in 21.9 |
… and the overall chances of winning any prize are 1 in 12.97.
*These are estimated prized amounts that are subject to the amount of ticket sales for each draw.
GG WORLD LOTTERY DRAWING TIME
GG World Lottery doesn't hold its own draws but rather uses the same winning numbers that are drawn in the two weekly EuroMillions draws that take place on Tuesdays and Fridays at 20:45 (CET) in Paris, France.
BIGGEST JACKPOTS
There is no news yet on what the most significant amount won by any player is. We assume then that there have not yet been any jackpot winners, as we are sure that we would be able to find news about that.
PAYOUT OPTIONS
While the lottery does not explicitly state what payout options are available for winners of large amounts, we assume that the GG World Lottery will pay out in a cash lump sum rather than in annuity payments.
TAXES
Aside from being mute on payout options, the lottery also does not state what tax will be imposed on lottery winnings due to where the lottery is based. It is, however, safe to assume that you will need to pay whatever tax is relevant to the tax laws in place wherever you are residing.
HOW TO PLAY GG WORLD LOTTERY ONLINE
As mentioned earlier, the only way to purchase a ticket for the GG World Lottery is through the GG World Lottery website. Thankfully, a generous amount (that seems to grow quite frequently) of the best online lottery websites support sales of GG World Lottery tickets.
GG WORLD LOTTERY—IS IT WORTH PLAYING?
We won't lie; it does concern us that this lottery is so new and that it is run by a private company rather than a government-run organization, as is the case with most of the top international lotteries. It also concerns us that there are no clear answers to things like payout options and tax payments.
That being said, GG World Lottery currently holds 17+ licenses from different governments around the world and is run by experts with many years of combined experience in the online gaming industry. Although we'll keep a close eye on this lottery this year, it seems to us like a solid albeit tough lottery to play to potentially win yourself a truly life-changing amount of money.
User Reviews and Comments (1)