Four-Time Lottery Winner Melvyn Wilson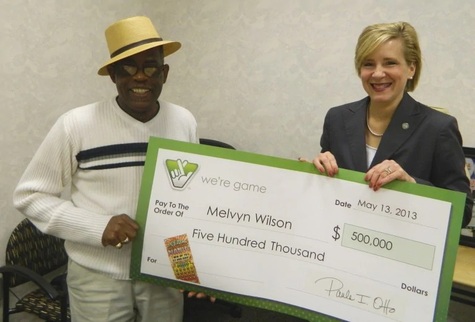 With the odds of winning the lottery even once being astronomical, it is hard to imagine how it would feel to win several times. For retired postman and four-time lottery winner Melvyn Wilson, he doesn't have to imagine. In fact, in the course of nine years, the winner took home a grand total of over $2 million before taxes—the first half won in his first three wins, which happened in less than a year.
"Mr. Lucky" – Melvyn Wilson's Four Lottery Wins
Virginia resident Melvyn Wilson is no stranger to good luck. In November 2004, his first lottery win awarded him $500,000, a grand amount for someone who plays the lottery for the fun of it. Just months later, in March 2005, Wilson won $25,000—followed by a $1 million scratch-off win in September of that same year.
Retiring from his job with the postal service only two years later, he attributed his luck to "being in the right place at the right time." When he won another $500,000 from Virginia's Millionaire Mania scratch-off game on May 15, 2013, his nickname "Mr. Lucky" really proved to be true. Wilson noted that there wasn't much to his luck; his strategy is merely playing scratch-offs regularly instead of participating in other jackpot lotteries, such as US Powerball.
Conclusion
It is easy to believe that playing the lottery is merely a loser's game, but when considering the incredible luck of multiple lottery winners like Melvyn Wilson, it's clear that winning isn't impossible. It's true that most of us won't experience the feeling of winning the lottery four times, but that doesn't mean we aren't capable of winning at least once. When playing the lottery, we should all take Melvyn's advice: play more scratch-offs and try to be in the right place at the right time. This could be the key to taking home $2 million.