Elite Lotto UK Review 2023
Websites that are dedicated to lottery syndicates have grown in popularity in recent years. This is mainly due to the popularity of syndicates (aka group play) and the great way in which they improve your odds of winning. In this Elite Lotto UK review, we will look at what this site does and how you can use it to join a lottery syndicate yourself—if what you read below doesn't turn you off.
How Does Elite Lotto UK Work?
The E-Luk.net site functions in one of the most straightforward ways that you could imagine. To begin with, we must note that access to the Elite Lotto syndicate is by invitation only. However, you can apply to be invited—makes sense, right? Yeah, we didn't think so either.

In order to apply to join the site, you will not be able to fill out an online application form like on any other online lottery website. Instead, you will need to request an invitation to join the site by emailing info@e-luk.co.uk. If you do not want to email the site, you can give them a call on +44 203 325 6412 in order to request an invitation to join. However, we are not sure when you can call this number because there are no hours of operation stated on the site.
Once you have received your invitation to join the site, you will be given a contract to sign. This contract runs for three months at a time and provides you with a membership with the website. The cost of this membership is £39 per month. If you are happy with the contract, then you can sign and become an official member of the site. However, take note that if you choose to cancel and do so outside of specific timeframes specified in the terms and conditions of the site, you will be penalised.
Signing this contract and becoming a member gains you the chance to play with 149 other members in a EuroMillions syndicate. The site will, on your (and your syndicate members') behalf, purchase at least 600 tickets for EuroMillions draws each and every month. Any winnings from any of these tickets will be split equally between you and all other players in your syndicate.
In order to choose what numbers to play on the tickets purchased, you will be required to submit your own choice of five numbers. Your five numbers, as well as every other syndicate members' numbers, will then be used to purchase the tickets.
Is Elite Lotto UK Legit or a Scam?
We never like implying that a website is a scam or that you should avoid it at all costs. However, what we like less is not being honest about the status of a website. And if we are honest, this website has given us pause.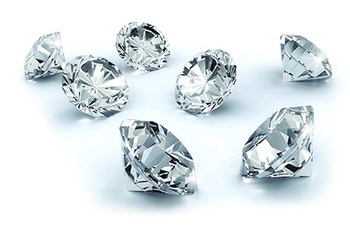 While we know the site is operated by DRD European Services Limited and has been around since about 2015, the site does not even have something as basic as an SSL certificate—and the user reviews that we found online were none too flattering. Granted, we did find a few reviews that hailed the site as one of the best sites online today, but we are pretty confident that Elite Lotto UK's employees—or their mothers—wrote those reviews of the site.
On the other side of all this, are the terms and conditions available on the site. Though most of the terms actually look pretty decent, they also have some uncertainties that have left us further conflicted regarding the validity of this site. While this doesn't mean that the site exists simply to screw people, the only thing that we can say is that it might be worth giving this site a try. However, be incredibly cautious about it and make sure that you thoroughly read the contract that they send you when trying to apply.
User Experience
Considering the fact that there is not particularly anything you can do on the website—aside from finding the email address or phone number to contact to try and register—there is nothing to really say regarding the user experience of the site. We did notice that the site has a sign-in section for members. When trying to see what the member's area of the site looks like, we hit constant brick walls.
Aside from the fact that the website is slightly pointless, the design of the site is actually pretty good and allows you to view the limited sections of the site relatively quickly. The site is also responsive to being viewed on a mobile device for if you would want to view the site on the move—which we are sure you won't want to do.
Lotteries Available
As mentioned earlier, there is no real selection of lotteries offered by the site. Instead, the only thing available is a syndicate option which allows you to play in the popular EuroMillions lottery. Undoubtedly, EuroMillions is one of the best lotteries around today. However, we find that having a single lottery syndicate available for the entire website is slightly redundant, as many other (and superior) online sites allow you to play in a EuroMillions syndicate as well as a variety of other syndicates.
Elite Lotto UK Extras
There are no extras to mention. The site truly is a one-trick pony and only offers the one (limited) service.
Payment/Withdrawal Options
All payments for your monthly membership fees can only be made via direct debit order. This ensures that the site will be able to claim their money each month of your contract without you forgetting to pay them.
Withdrawals are made directly into your nominated bank account via wire transfer.
How to Claim Your Winnings
The site states that they will automatically claim your winnings and pay them directly into your bank account in the event that you are a winner. This process will be carried out every playing period. These periods run from the 15th of one month to the 14th of the next.
There is one thing that we do want to highlight here. According to the terms of the site, the tickets are purchased by E-Luk and remain the sole property of E-Luk. While these terms do imply that any winnings will be paid over to syndicate members, the terminology is very loose and—in our honest opinion—open to interpretation. As such, proceed at your own risk.
Customer Support
Customer support, which happens to be one of the biggest gripes with the site according to users, is handled by a rudimentary FAQ section available on the website. All other customer support can only be done via email (info@e-luk.co.uk) or by calling +44 8000 355 590—but again, no hours of operation are listed.
Welcome Bonuses/Promotions
There are no bonuses or promotions available on the site.
Rules and Regulations
The only clearly stated regulation in order to join the site is that you must be 18 years of age or older and have a valid email address. As long as this is true of you, then you should have no issues trying to become a member of the website.
Elite Lotto UK Review Conclusion
We need to be perfectly honest here—we see no real point that this website exists and we are slightly concerned for all the members who are currently paying to belong to the syndicate offered by the site. Not only are the terms and conditions somewhat open to interpretation when it comes to actually receiving your money (something no terms worth their weight would allow), but past reviews from members burned by the site do usually give a good indication of what a website is like.
As we said earlier, far be it from us to state categorically that a site is not worth even looking at. Again, we encourage all players to take a look for themselves and use our opinion more as a guide of what to look for. However, in this instance, we would really urge caution when considering whether to sign up with the site—especially considering there are so many better online sites that offer not just syndicates but also much more available.
Join Elite Lotto UK now