Dubai Duty Free Millennium Millionaire Promotion Review
If you have never travelled to Dubai, you may not know what Dubai Duty Free is. It is a vast mall in selected airports that offers duty-free items to travellers who are passing through the country. The mall offers almost every brand that you can think of and a variety of unusual artefacts that can only be found in Dubai. In addition to this, the mall hosts a variety of additional events and draws that offer travellers the chance to win some extra spending money for their holiday. In this Dubai Duty Free Millennium Millionaire Draw review, we'll take a close look at one such competition that is particularly popular and exciting.
DUBAI DUTY FREE MILLENNIUM MILLIONAIRE HISTORY
The Dubai Duty Free Millennium Millionaire was first launched back in 1999 as a way of rewarding travellers with a big win before they continue on their journeys. Since then, the competition has grown in leaps and bounds to become one of the most popular ways for tourists to try and earn some extra cash. The fantastic odds of the game (discussed later in this review) also helped to grow the game amongst players.
During its 20-year life (as of 2019) there have been a massive number of winners who each walked away with the US $1 million jackpot. Also, seven lucky winners have even won the prize more than once!
HOW TO PLAY DUBAI DUTY FREE MILLENNIUM MILLIONAIRE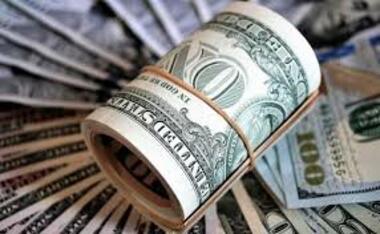 Playing in the DDF Millennium Millionaire is incredibly easy. The reason for this is that instead of having to choose a bunch of numbers, players simply purchase a ticket that is given a unique identification number. All ticket numbers for the draw are then pooled together, and the winner is the person whose ticket number is drawn. Thus, the game works more like a raffle than a conventional lottery.
Tickets for DDF can be purchased at the Dubai International Airport, Al Maktoum International Airport, or any DDF-registered supplier. If you would like to reserve a special ticket number for an upcoming draw, you can request the ticket to be saved for you via telephone or email. Unfortunately, there are no contact details given for how you can actually do this.
Tickets cost AED (United Arab Emirates Dirham) 1,000 each. This equates to roughly US$270 per ticket, which some may find rather pricy. However, if you take into consideration the odds of winning and the total prize money, it is definitely worthwhile to try your luck if you do have the cash available.
ODDS OF WINNING DUBAI DUTY FREE MILLENNIUM MILLIONAIRE
The odds of winning the DDF Millennium Millionaire draw is one of the things that makes the draw so attractive to prospective winners. There are only 5,000 tickets that are entered into each draw. That means that for every draw the chances of winning are x in 5,000 with x being however many tickets you choose to purchase. Thankfully, there is no limit on the number of tickets that one person is allowed to buy, so you can increase your odds by as much as you like merely by purchasing more tickets. While the price of a ticket is certainly expensive, odds of 1 in 5,000 (or better) to win a million dollars are by far the most amazing odds we've ever seen even.
DDF MILLENNIUM MILLIONAIRE DRAWING TIME
Depending on how quickly tickets sell out for each draw, the draws take place every two to three weeks. Draws take place at selected DDF locations, and the results are posted to the official DDF website (www.dubaidutyfree.com) as well as the official Facebook, Instagram, and Twitter social media accounts.
BIGGEST JACKPOT
As mentioned above, the jackpot for the draw is a happy US $1 million. There is only one ticket number drawn, and if no winner steps forward to claim the prize, then the draw is nullified and the next scheduled draw continues as usual. Due to the game's great odds and the fact that many Indians work and live in the UAE, quite a few of its jackpots over the years have been awarded to Indian winners.
PAYOUT OPTIONS
The only way that the jackpot prize can be paid out is via wire transfer directly into the winner's bank account. In order to claim it, winners will need to submit the original ticket that they purchased, a copy of their valid passport, and proof of banking details. Once all this has been provided, prizes are usually paid out within 3 to 4 weeks.
TAXES
DDF does not take any responsibilities for taxes that need to be paid on winnings, as these are subject to the homeland of the winner. Instead, DDF will pay out the full US $1 million to the bank account of the winner. The winner is then responsible on their own to pay any taxes or fees that the winnings may incur when they get back home.
HOW TO PLAY DUBAI DUTY FREE MILLENNIUM MILLIONAIRE ONLINE
Playing DDF Millennium Millionaire online is incredibly easy and does not require players to travel to Dubai in order to purchase tickets. All that is needed is for players to log onto the DDF website and buy a ticket using their debit or credit card. They will then be issued a digital ticket via email. If their ticket happens to be a winning ticket, they can submit a claim online.
The online tickets can be purchased by anybody anywhere in the world, and there are no restrictions regarding who can play and who can't.
One thing that must be mentioned is that, while it is not explicitly stated, it is implied that all players purchasing a ticket online must still be in possession of a valid passport which can be submitted in order to claim their prize if they are a winner. So, if you do not have a valid passport or if your passport is expired, it may be best to sort that out before purchasing a ticket.
DUBAI DUTY FREE MILLENNIUM MILLIONAIRE – IS IT WORTH PLAYING?
The price tag on a Dubai Duty Free Millennium Millionaire ticket may be more than what most people are willing to pay for a single entry into a draw. However, if you weigh up the odds—which are only 1 in 5,000—of most other popular lotteries, purchasing one of these tickets instead might be a much wiser idea.
User Reviews and Comments (1)