Abu Dhabi Big Ticket Review
Travelling around the world can be an exhausting and expensive affair. Between airport transfers and making sure that you remembered to pack everything, holidays can sometimes become more stressful than relaxing. One thing that is guaranteed to make it better is winning some extra cash for the round-trip home. In this Abu Dhabi Big Ticket review, we will take a look at the history of this popular raffle lottery and how you can win by playing it—no matter where you are.
BIG TICKET HISTORY
First launched in 1992, Big Ticket is the premier draw held by the Abu Dhabi International Airport—one of the most popular connection airports in the world today. Initially starting out with a grand prize of AED 1 million (United Arab Emirates Dirham), the draw now has prizes of up to AED 15 million (about US $4.084 million). In addition to this, there is now also a second draw that gives players the chance to win a luxury car.
The draw is an attraction to millions of tourists that pass through the airport each year, and since the digitization of the draw has been played by millions of players around the world as well. It also currently holds the record for the longest-running and largest draw in Abu Dhabi.
HOW TO PLAY BIG TICKET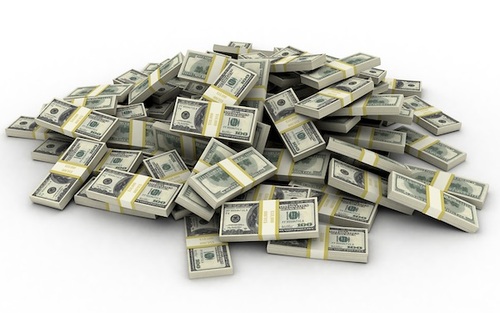 Unlike traditional lottery draws, players who would like to play in the Big Ticket draw do not have to worry about selecting any numbers. Instead, all they need to do is purchase a single ticket that comes with a predefined ticket number. To buy a ticket, players will need to provide a clear photograph of themselves for verification purposes (this will be covered later in this review). Then, at the end of the month all the purchased tickets are placed together, and a single winning ticket is drawn from the mass of tickets. In addition to this, there is also the Dream Car Draw that gives players the chance to win a luxury car. Tickets to this draw function in the same way as the Big Ticket draw tickets.
Players who would like to take part in the draw can purchase a ticket at the Big Ticket desk in the Abu Dhabi International Airport, at selected authorised stores (which are listed on the official Big Ticket website), or online via the official website.
Tickets for the Big Ticket cash prize draw cost AED 500 each (around $137 per ticket). While this may be slightly more than your average lottery ticket, considering the jackpot amount, it is a decent price range for tickets. Tickets for the Dream Car draw range from AED 50 to AED 150 depending on the value of whichever car is offered as the prize that month.
ODDS OF WINNING THE BIG TICKET RAFFLE
Unfortunately, there is no way to determine the odds of winning this lottery due to the fact that there is no limit to the number of tickets that can be purchased for any of the monthly draws. Furthermore, the site does not even mention how many tickets were sold to any previous draws as a baseline estimate. Because of this, all that is known is that the odds are 1 in however many tickets are sold for each month's draw.
BIG TICKET DRAWING TIME
While there is no set date that the draw takes place on, the draw does take place every month. Draw dates and times are posted on the official Big Ticket website (www.bigticket.ae). Videos of each draw are displayed on the official Big Ticket social media pages and on their official YouTube channel. Here are some highlights from the September 2019 season:
BIGGEST BIG TICKET JACKPOT
While the draw jackpot tends to fluctuate between three different amounts (AED 10 million, AED 12 million, and AED 15 million). The largest jackpot that was officially paid out, won by a resident of India in September 2018, was for a sum of AED 15 million (over US$4 million). However, this game is so popular among Indians that they comprise half of our top 10 list of the biggest international lottery winners from India!
PAYOUT OPTIONS
All prizes are paid out to the winner's nominated bank account via wire transfer after they have successfully been verified. In order to be verified, players will need to submit proof of residency, proof of bank account, and to provide a picture that clearly matches the image used to purchase the ticket. Payments can take up to three weeks from the time the winner completes the verification process.
In the case of winning a car in the Dream Car draw, it will be the winner's responsibility to get the car home (if they do not live in the UAE). Alternatively, the car can be sold to the dealership for an amount offered by the dealer. Big Ticket takes no responsibility over the worth of the car or what it could be sold for.
TAXES
Big Ticket does not take any responsibility for paying whatever taxes you may be required to pay to your government (depending on whether lottery winnings are taxable in your home country). Instead, the full prize amount will be paid over in totality to the winner. The onus to pay taxes rests solely on you as the winner, and Big Ticket is entirely exempt from any ramifications should taxes not be paid.
HOW TO PLAY BIG TICKET ONLINE
If you will not be passing through Abu Dhabi International Airport any time soon but would still like to take part in the draw, tickets are freely available for purchase on the Big Ticket website. Any tickets purchased online will result in an e-ticket being sent to the registered email address of the purchasing player. This ticket can be printed and should be kept for verification in the case of a win.
Buying Big Ticket online can be done by anybody in the world, and there is no limit on who can or cannot play. The only exception to this is for residents of the US or citizens of the US living in other countries. For people that fall into these categories, online purchases are not allowed, and the only way that they can participate in the draw is to purchase physical tickets at the Abu Dhabi airport. There is also no limit on the number of tickets that one person can buy.
BIG TICKET – IS IT WORTH PLAYING?
Playing in Big Ticket is worth it—as long as you are not a citizen of the USA. While the tickets may be slightly pricey, the draw's odds (whatever they are) will be much better than most lotteries, meaning that you stand a much higher chance of winning. If you are travelling through Abu Dhabi or surfing online, then it may be worth your while to purchase a ticket—if you can afford it.
User Reviews and Comments (1)