Play Thai Lottery Online – How to Play and Buy Tickets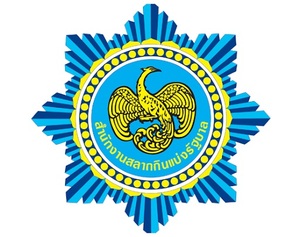 Players of major international lotteries sometimes overlook lotteries run by smaller countries.
This may be because their jackpots generally do not rival those of international lotteries. Or it could simply be because they do not understand the history of the lottery or how the lottery works.
Read on as we explore how to play Thai Lottery online, how the game works, and the pros and cons of playing it.
History
Unbelievably, the lottery was first introduced to Thailand way back in 1874.
This lottery continued for many years until 1993 when it underwent a change and began to fall under government regulation.
This change was initiated to ensure that profits from the lottery could be used as a source of income for the government to help improve the country.
However, in 2014, the government was taken over by a new military government. At this point the lottery was changed again due to the introduction of several new laws that sought to regulate it.
One of the primary laws that were implemented was the introduction of a maximum price for lottery tickets.
Since then, the lottery has continued to grow exponentially.
This is partly due to its popularity and partly because the lottery is the only way for players to try their luck in the country. The government strictly forbids all other forms of gambling.
How to Play Thai Lottery
One of the very best things about the Thai Lottery is that you do not need to pick any numbers to play.
This helps take off the pressure of ensuring that you select the right numbers.
Instead, all lottery tickets sold by the government come with pre-printed lottery numbers on them, so it functions as a raffle draw more than anything else.
This pre-printing of the lottery ticket number is one of the main reasons that the maximum price per ticket was instituted.
Vendors were caught selling tickets with what were considered 'lucky' numbers for ridiculous amounts—effectively robbing players of their hard-earned money.
There are also two different types of tickets on sale for this lottery: Thai Government Lottery (TGL) tickets and Thai Charity Lottery (TCL) tickets.
Both of these tickets are playable in the exact same draw, and there is no difference between the two types of tickets except for the jackpot amount offered.
Players who purchase a ticket will be required to pay 40 baht (roughly US$1.27) for a ticket.
Unfortunately, the government also instituted a law that requires a minimum of two tickets to be sold at any one time.
This means that the lowest you will be able to pay is 80 baht (around US$2.54).
The plus side to this is that you will then have two tickets that could possibly win you a fairly life-changing amount of money.
How to Play Thai Lottery Online
The government has made great leaps in ensure a fair lottery for the people of Thailand. Unfortunately, they have not yet made the progress of moving the lottery online.
What this means is that tickets can only be physically purchased at authorised dealers or street vendors. It seems there were some independent online vendors that were selling tickets a few years ago. However, there is currently no way that we know of to buy tickets via any online third-party lottery sites.
Odds of Winning
Unfortunately, the odds of winning are one of the most complicated things about this lottery.
While the lottery states that the standard odds of winning are 1 in 1,000,000, these odds change drastically each draw. This is because the odds of winning are directly linked to the number of tickets printed and the number of tickets sold.
As a result, there are no official published odds of winning.
Thai Lottery Payout Chart
# of Matched Numbers

Prize in Baht

TGL / (TCL)

Prize in US$*

TGL / (TCL)

Number of Prizes Available

6 of 6 in first draw

2 million (3 million)

$63,492 (95,238)

1

6 of 6 in the second draw

100,000 (100,000)

$3,174 ($3,174)

5

6 of 6 in third draw

40,000 (40,000)

$1,269 ($1,269)

10

6 of 6 in fourth draw

20,000 (20,000)

$635 ($635)

50

6 of 6 in fifth draw

10,000 (10,000)

$317 ($317)

100

3 of 3 in match 3 draw

2,000 (2,000)

$63 ($63)

4,000

2 of 2 in match 2 draw

1,000 (1,000)

$32 ($32)

10,000
*Approximate values
Drawing Time
The Thai Lottery draws take place twice per month. The first draw is held on first of the month and the second on the 16th.
The draw is televised live from 3:00 PM (Indochina Time) and occurs just before 4:00 PM (Indochina Time).
Biggest Jackpots
The largest jackpot ever issued by the lottery was 30 million baht.
Unfortunately, this generous jackpot was removed in 2014 when the military government took over.
Since then, the highest jackpot paid out by the lottery is 3 million baht (on TCL tickets) or 2 million baht (on TGL tickets).
Payout Options
There are no annuity payment options for jackpot winners of the Thai lottery. Instead, payment is made by cheque in a cash lump sum.
Taxes
The taxes charged on lottery winnings are something that makes this lottery even better.
For TGL tickets, all winnings are only taxed a mere 0.5%. For TCL tickets, tax is capped at 1% of the winnings.
Thai Lottery – Is It Worth Playing?
The Thai lottery has been around longer than almost any any other lottery.
And, while it has undergone several changes—some of them good and some of them bad—this lottery still remains incredibly popular in Thailand.
After reading all about this lottery, we can see why. It offers decent estimated odds (even though you are never really sure what they are), reasonable ticket prices, and jackpots that are worth the ticket price.
So, if you are living in Thailand or just visiting, we suggest getting out there and purchasing a ticket for the next draw. You never know, luck may just be on your side.
User Reviews and Comments (1)