Puerto Rico Lottery Review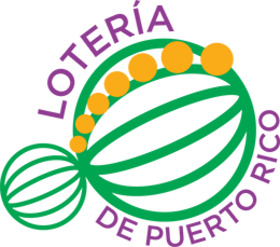 The Puerto Rico Lottery, known to the locals as Loteria Puerto Rico, evokes different thoughts and feelings among different people—just as most other lotteries do. While it may excite some at the amount that they could potentially win, it may annoy others who have been playing for years on end but have never had a significant win. Regardless of where you personally stand, in this Puerto Rico Lottery review we will look at a lottery that has certainly created a wide range of feelings over a wide range of years.
History
The history of Puerto Rico lottery is undoubtedly one for the ages. It is run by Loteria du Peurto Rica—a lottery organisation founded in 1934. This great age makes this the oldest modern lottery in America today—and quickly dispels the rumour that the New Hampshire lottery holds this title.
The lottery's main draw—the Loto—was launched in July of 1991. Since then, the lottery draw has evolved and undergone a few changes to bring it to the popular format that people love today.
How to Play Puerto Rico Lottery
To play the Loto game, you will need to select two sets of numbers. This is because the game uses a double-matrix (5/40) system. For your first set of numbers, you will need to choose five unique numbers from a lottery pool spanning from 1 to 40. These five numbers will be your main numbers.
The final number that you will need to select is the bonus number—known as the Bolo ball. This is a single number that will need to be chosen from a pool of numbers ranging from 1 to 15.
After you have chosen your six numbers and entered them into the lottery, all that is left for you to do is wait to see if you are a lucky winner.
Odds of Winning
The estimated minimum jackpot of the lottery is $1 million. This is pretty much in line with a large number of the best lottery games. The odds of winning this jackpot are 1 in 9,870,120. These are certainly not the worst odds that we have seen; in fact, considering the jackpot amount, these odds are actually pretty great.
What makes these odds seem even better is the fact that a single ticket only costs $1. Adding that to the amount you could potentially win from one of the nine prize tiers makes this lottery even more attractive.
Puerto Rico Lottery Payout Chart
| | | |
| --- | --- | --- |
| # of Matched Numbers | Prize | Odds of Winning |
| 5 of 5 + Bolo Ball | Jackpot | 1 in 9,870,120 |
| 5 of 5 | $10,000 | 1 in 705,008 |
| 4 of 5 + Bolo Ball | $1,000 | 1 in 56,400 |
| 4 of 5 | $150 | 1 in 4,028 |
| 3 of 5 + Bolo Ball | $50 | 1 in 1,658 |
| 3 of 5 | $4 | 1 in 118 |
| 2 of 5 + Bolo Ball | $5 | 1 in 150 |
| 1 of 5 + Bolo Ball | $2 | 1 in 37 |
| Bolo Ball only | Free Ticket | 1 in 30 |
Drawing Time
The lottery hosts two draws each week that occur on Wednesday and Friday. The draws are done using mechanical lottery ball machines and take place at 7:00 PM (EST) on each of the draw days.
Biggest Jackpots
The largest jackpot ever paid by the lottery occurred on October 12, 2016. The lucky winner of this draw walked away with a staggering $34 million. This amount is testimony to how the lottery can increase when it rolls over each time there is no jackpot winner. The average jackpot paid out to winners is $7.79 million.
Payout Options
As with any lottery that has a jackpot that reaches high levels, we assume that Puerto Rico Loto allows 30-year annuity payments. We say that we believe this because there is no clear answer to this online. Even through all our research, each article, review, or blog that we read was an assumption that this took place. Therefore, we too shall assume that this option, as well as the cash lump sum option, are available—as this is quite common among American lotteries.
Taxes
While Puerto Rico is classified as an American state, winners will be happy to know that lottery winnings are exempt from income tax. However, they are subjected to a special lottery tax that ranges from 5% to 20%. The final percentage that will need to be paid is wholly dependent on the total value of the winnings. So, if you are a winning in Puerto Rico, we suggest consulting with a tax specialist who will be able to guide you towards paying the correct amount.
How to Play Puerto Rico Lottery Online
You may have noticed that during this article, we said that we assume things. We generally try and avoid doing this at all costs. Unfortunately, even though we searched in Spanish, searched using a VPN, and tried a combination of weird and wonderful search syntaxes, we could not even find an official website for this lottery.
Therefore, judging by the fact that the lottery does not even have its own website (that we could find anyway), the answer as to whether or not this lottery can be played online is moot. We could also not find it available for play on any of the top online lottery companies.
Lotteria de Puerto Rico – Is It Worth Playing?
For a lottery run by the oldest lottery organisation in America, we are shocked at how this lottery resembles the modern lotteries that we know and love. With a great ticket price, very solid odds, a varied prize structure, and a jackpot worth talking about, this lottery is one we are excited about. So, if you are in the area of Puerto Rico and would like to stand a chance to change your life, we definitely recommend getting a ticket for this lottery.
User Reviews and Comments (1)