Nigeria Baba Ijebu Premier Lottery Review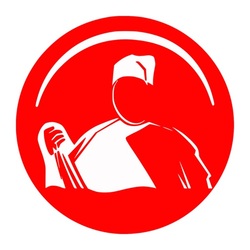 Most people around the world immediately think of scams when they hear of the country Nigeria. After all, scams stating that a Nigerian prince would like to pay out money have become infamous no matter where you live. For this reason, many find it hard to believe that a lottery could actually be legitimate in a country like this. In this Baba Ijebu Lottery review, we will look at the lottery sometimes known as the Premier Lotto and see how it functions to see whether or not it can be trusted.
BABA IJEBU (PREMIER LOTTERY) HISTORY
In 2001, the Nigerian government developed a department called the Nigeria Baba Ijebu (aka Premier Lotto). This department partnered with French lottery experts to help launch what is today the Nigeria Premier Lottery. This lottery soon became the biggest lottery in Nigeria and has over 16,000 authorised agents from which citizens can purchase tickets for their chance to change their lives forever.
Due to the transparent way in which the lottery is run and the government legislation that it is required to operate under, the lottery is well trusted amongst the people and has proven to be far removed from all the scams that Nigeria is known for.
HOW TO PLAY BABA IJEBU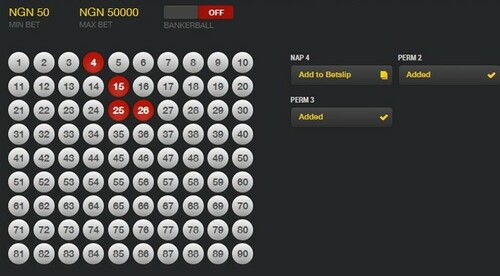 The Nigeria Premier Lottery is different from the other lotteries that you may be used to. We say this because it offers five different methods of gameplay as opposed to just one (like most international lotteries), and each method requires players to select a certain amount of numbers out of a number pool ranging from 1 to 90:
Permutation: This method allows you to combine a maximum of 10 numbers, and as long as 2 of those numbers match, you will win a prize. However, because this is the easiest way to win, the prizes also the smallest.
NAP2 / 2 Sure: In this game mode, players will need to select two numbers from the number pool. They will need to match both numbers to the numbers that are drawn to win.
NAP3 / 3 Direct: This mode requires three numbers to be chosen from the number pool. Players have to match all three numbers to be eligible for a win.
NAP4 / 4 Direct: Players will need to select and match four numbers in order to claim a prize.
NAP5 / 5 Direct: This final mode requires players to select five numbers from the number pool. As with all the other modes, they will have to match all the numbers in order to win.
Since all of these game modes make use of the same draw, you can essentially think of each one as being a different prize tier (with a different price). At the time of the draw, a total of five unique numbers are drawn. It is against these numbers that players will need to match their selected numbers.
ODDS OF WINNING
Unfortunately, there are no published odds of winning that are available. However, the odds of winning a single-matrix 5/90 lottery are usually 1 in 43,949,268, so we can safely assume Baba Ijebu's odds are the same. That being the case, these odds are pretty tough compared to many other games with not just better odds but also much better prizes.
Among these are Canada Lotto 6/49 (1 in 13,983,816), Austria Lotto (1 in 8,145,060), and Italy MillionDAY (1 in 3,478,761).
Unlike with conventional 5/90 games, the prizes are not split between different tiers but rather multipliers that are applied to the bet amount used when purchasing the ticket. This means that there is no real prize tier structure, but instead that anybody who has managed to match numbers will receive their bet multiplied by their game mode multiplier.
We were not able to find anywhere online that would clearly state what the cost of a single lottery ticket is. However, what we can say is that players are able to choose their own bet when purchasing their tickets. As you may expect, the higher the bet (and the higher the game mode) that you choose when buying a ticket, the higher the return will be if your numbers match those drawn.
| | | |
| --- | --- | --- |
| Game Mode | Numbers Matched | Multiplier Applied |
| NAP2 | 2 | X 240 |
| NAP3 | 3 | X 2,100 |
| NAP4 | 4 | X 6,000 |
| NAP5 | 5 | X 44,000 |
An example of how this structure works is if you purchase a NAP3 ticket for 200 Naira. If your numbers are drawn, you will receive a prize amount of 420,000 Naira. However, the chances of winning on the higher NAP game modes are less due to having to match more numbers. And, because of this, the most popular game mode by far is NAP2.
BABA IJEBU DRAWING TIME
Draws for the Premier Lottery are held once every week and take place on a Saturday. We were not able to find any definitive answer as to what time the draw is held. However, we did discover that a live viewing of the draw is available to anybody who would want to watch it. All that is required is that they visit the Lottery Headquarters in Lagos. If this isn't a great example of how transparent this lottery is, then we don't know what is.
BIGGEST JACKPOTS
The biggest jackpot to date that has been paid out was an astounding 120 million Naira (roughly US $333,000)—which is a genuinely hefty amount considering that the average annual wage in Nigeria is less than 1,000,000 Naira.
PAYOUT OPTIONS
There is no answer as to whether prizes are paid out as a lump sum or whether winners have the option to select annuity payments over a number of years. Therefore, it's pretty safe to assume that lump sum is the only option.
TAXES
While there has been some dispute between various websites online as to whether lottery winnings are taxed in Nigeria, we have found research that confirms that they are indeed taxed, at least as of recently. Unfortunately, we were unable to discover what percentage of the winnings are taken towards the tax payment. There are some estimations online that calculate the tax at between 15 and 20 per cent.
HOW TO PLAY BABA IJEBU ONLINE
Players living in Nigeria are able to purchase lottery tickets online or via a mobile app dedicated to the sale of Baba Ijebu lottery tickets. If, however, you are not a resident of Nigeria, you will not be able to purchase tickets online at all—even through the best lottery websites.
BABA IJEBU LOTTERY (PREMIER LOTTERY)—IS IT WORTH PLAYING?
The Baba Ijebu Lottery (Premier Lottery) places a great twist on normal lotteries in the sense that it not only allows you to choose between four unique game modes but also allows you to determine your own jackpot (based on your bet amount when buying a ticket). Add to this that the lottery is transparently run—which should help you trust it—and you are left with an overall dependable lottery that we cannot find much fault with. So, if you are in Nigeria, feel free to purchase a ticket and try your luck. If you are not in Nigeria—or are but would rather win much bigger jackpots—we recommend you check out other lotteries instead.
User Reviews and Comments (1)