National Lottery Set for Life Review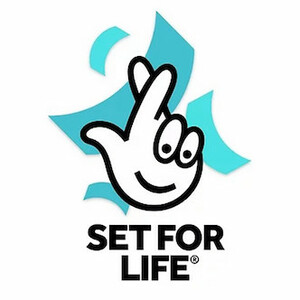 With the number of lottery draws held each day internationally, it is no wonder that lottery operators are having to think of new games that will bring people in and get them to play. One way that has been proven to pique the interest of players everywhere is to offer an unusual payment method for jackpot winners. In this National Lottery Set for Life review, we will look at one lottery that does things entirely different from the standard conventions.
History
In terms of lottery age, National Lottery Set for Life is still in its infancy because the game was officially launched only on March 15, 2019. It is run by the National Lottery, which is in turn run by Camelot UK Lotteries Limited. The fact that this entity is the backbone of this new lottery pretty much guarantees its success and, in turn, helps players trust it implicitly.
How to Play National Lottery Set for Life
Because Set for Life uses a double-matrix system, you will be required to select two different sets of numbers in order to play. The first set will be five numbers from a number pool ranging from 1 to 47. The second set will be a single number drawn from a pool consisting of numbers one to ten. This latter number is known as the 'Life Number'.
If you do not want the hassle of trying to remember your family members' birthdates to select which numbers you would like to play, you can opt to use the Lucky Dip feature. This feature is the same as any other "quick pick" feature in that it randomly selects numbers on your behalf.
Once all your numbers have been selected and you have paid your £1.50 for your ticket, all that is left to do is to wait until the time of the draw to see if you are a winner.
Odds of Winning
You may be slightly discouraged to hear that the odds of winning the Set for Life jackpot are 1 in 15,339,390. These odds are nothing to get overly excited about. However, there is a good reason that this new game has these odds—because of its fantastic main prize.
Rather than paying out a set total amount, the jackpot for this game is a whooping £10,000 every single month for the next 30 years! This grand prize equates to £3.6 million over the course of the 30 years.
The overall odds of winning a prize in the National Lottery Set for Life are approximately 1 in 12, which is quite decent by the international lottery standards.
National Lottery Set for Life Payout Chart
| | | |
| --- | --- | --- |
| # of Matched Numbers | Prize | Odds of Winning |
| 5 of 5 + Life Ball | Jackpot | 1 in 15,339,390 |
| 5 of 5 | £10,000* | 1 in 1,704,377 |
| 4 of 5 + Life Ball | £250 | 1 in 73,045 |
| 4 of 5 | £50 | 1 in 8,116 |
| 3 of 5 + Life Ball | £30 | 1 in 1,782 |
| 3 of 5 | £20 | 1 in 198 |
| 2 of 5 + Life Ball | £10 | 1 in 134 |
| 2 of 5 | £5 | 1 in 15 |
*The second-tier prize consists of £10,000 that will be paid out monthly for the duration of one year. This prize equates to a total of £120,000.
Drawing Time
The lottery holds two draws each week that take place on Monday and Thursday at 8:00 PM (GMT). The draws can be watched live on the official lottery website where the results are also posted shortly after the draw is completed.
Biggest Jackpots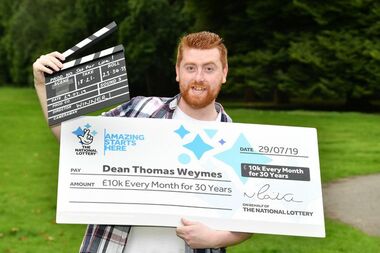 Because the jackpot is set at the static amount of £10,000 every month for 30 years, there is no biggest jackpot to announce. What we can state, however, is that at the time of this review, a total of nine lucky players have won the jackpot prize and will be receiving their prize amounts for the next 30 years.
Payout Options
Unlike some other lotteries that feature a similar format, National Lottery Set for Life does not offer any cash lump sum alternative. Both the jackpot and second-tier prize will be paid out as stipulated by the lottery over the period specified. Payments for the jackpot prize will occur every month with the winner receiving £10,000 for each month that has occurred during the month.
Taxes
The one great thing about lotteries offered by the National Lottery in the UK is that all lottery winnings in the UK are exempt from tax. While you will pay interest tax on any interest earned by your winnings between payouts, you will not be liable to pay any tax on any of the actual winning amounts that you receive from the lottery.
How to Play National Lottery Set for Life Online
We are always grateful when lottery tickets are available through online lottery websites. Thankfully, even though this lottery is not available through any third-party websites, it is still playable online via the official National Lottery website. This makes playing this game more convenient and increases its accessibility to more players.
National Lottery Set for Life – Is It Worth Playing?
In our opinion, the chance to change your life for only £1.50 is a fairly straightforward decision. While the odds of winning may be more against you than you would like, this is still not an opportunity that can be missed. This lottery offers an excellent winning package with a fantastic concept that we are genuinely excited by.
Moreover, the fact that there have been nine winners in the short space that this lottery has been running proves that it is entirely possible to have your life changed forever, all by selecting six simple numbers.
User Reviews and Comments (1)