Maroc Loto Review

State lotteries that are not run by the government themselves are quite rare in the world of lottery. Most governments set up a department that is dedicated to running national lotteries, and they handle all aspects of the lottery from ticket sales to the draws themselves. However, occasionally there is a lottery that is run by a private company and merely overseen by the state. The Morocco Lottery (also known as both Maroc Loto and Loto Maroc) is one of these lotteries. In this Morocco Lottery review, we will look at how this lottery works and how you can play in it.
LOTO MAROC HISTORY
The Morocco Lottery was first established in 1971 when the government decided to nationalise lotteries in order to promote responsible and legal gambling. Loterie Nationale, a private company in the country, was tasked with running the lottery under strict government rules and regulations.
Since its inception, Maroc Loto has become the most loved lottery in the country and has allowed more than 175 players to realise their dreams by becoming jackpot winners and countless others to better their lives through secondary prizes.
HOW TO PLAY MAROC LOTO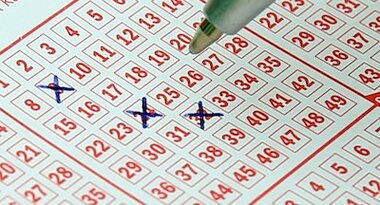 Because the lottery takes on the form of a simple single-matrix lottery, it is incredibly easy to play. All that is required of a willing player is to choose six numbers from a number pool ranging from 1 to 49. If they are not sure which numbers to pick, they can opt to use the quick pick function (which is called the Flash Feature in Morocco). Tickets cost a measly 2.5 Dirham (or around US $0.26).
After they have chosen their numbers, players can sit back and relax until the time of the draw. During the draw, six unique numbers will be randomly selected. A seventh number—called the Joker ball—will also be drawn after the first six. Matching all six numbers on your ticket with the first six numbers drawn will result in you becoming a jackpot winner. The seventh number drawn is used to determine winners for the remaining prize tiers.
ODDS OF WINNING
The odds of winning the jackpot prize in the Morocco Lottery are 1 in 21,701,388—which are not exactly great. Compared to some of our favourite lotteries, such as Canada Lotto 6/49 (1 in 13,983,816), Austria Lotto (1 in 8,145,060), and Italy MillionDAY (1 in 3,478,761), the odds here are definitely much tougher.
However, the lottery does boast a minimum jackpot of 2 million Dirham, which equates to around US $210,000. This is a decent jackpot considering the low price of the ticket and considering that the jackpot rolls over and can grow unchecked until it is eventually claimed. What also makes up for the slightly underwhelming odds is the fact that there are five different prize tiers. These prize tiers and what their individual requirements to win are outlined in the table below:
| | | |
| --- | --- | --- |
| Prize Tier | Required Match | Estimated Prize |
| 1 | 6 | Jackpot (2 million Dirham minimum) |
| 2 | 5 + Joker | 90,000 Dirham |
| 3 | 5 | 6,480 Dirham |
| 4 | 4 | 97 Dirham |
| 5 | 3 | 13 Dirham |
LOTO MAROC DRAWING TIME
One of the best parts about Loto Maroc is that three draws are held each week—meaning more chances to try your luck in this lottery. These draws occur on Mondays, Wednesdays, and Saturdays at 21:00 DST, and the results are available on the official lottery website shortly after each draw takes place.
BIGGEST JACKPOTS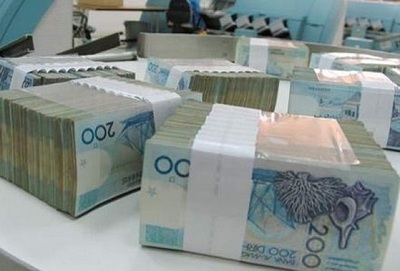 Unfortunately, there is no available record of jackpot wins that extend further than a few years ago. We did find that the most significant recorded jackpot that has been paid out was 10,269,367 Dirham. While this is just a little over $1 million US dollars—making it small in comparison to some of the other best lotteries—this is still a fairly decent amount for anyone living in Morocco.
PAYOUT OPTIONS
The only payout option available to winners of this lottery is a cash lump sum. We were unable to find any reason as to why the lottery does not allow annuity payments, especially considering the popularity of this option in other international lotteries. However, we assume that there is a good reason and hope that this will be looked at again in the near future.
TAXES
What huge portion the government will take from one's lottery winnings is always a big concern. However, if you are living in Morocco, then you can smile all the way to the bank because lottery winnings are not taxed in this country—any winnings that you receive will be yours to keep!
HOW TO PLAY MAROC LOTO ONLINE
It seems that the only way to play Loto Maroc online is via the official online website (www.e-lotto.be). There do not seem to be any other online lottery concierge services that have been authorised to sell Loto Maroc tickets. This may be a good thing due to the fact that players who enter into this lottery must either be Moroccan citizens or visiting the country at the time that they purchase their ticket.
LOTO MAROC—IS IT WORTH PLAYING?
While the odds of the Morocco Lottery are nothing to get excited about—in fact, they are really not too great at all—this is still a generally good lottery. Not only does it cost a minimal amount to play, but it also has a decent minimum jackpot (that rolls over) and has three draws a week (meaning more chances to win).
So, if you live in Morocco, or happen to be visiting the country any time soon, we think it may be a great idea to try your luck and invest a small amount in some lottery tickets to see if you luck will help you earn some extra spending money.
User Reviews and Comments (1)