Ghana Lotto 5/90 Review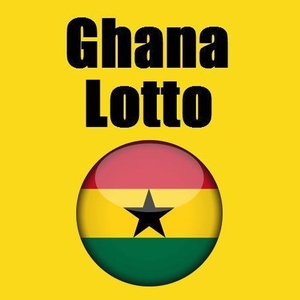 Some lotteries are internationally known by almost anybody who has ever played the lottery. Other lotteries, however, are not very well known and yet still offer quite a bit of value and fun. In this Ghana Lotto 5/90 review, we will look at one such lottery to see how it runs and who operates it.
GHANA LOTTO 5/90 HISTORY
In 1958, Ghana established a sector of government that was tasked with running a state lottery for the residents of the country to try their luck in. Unfortunately, due to a lack of transparency and endless rumours about fraud and corruption, the trustworthiness of lotteries run by this organisation was often called into question.
However, in 2006, this department was rebranded as the National Lottery Authority (NLA) and set a new focus on transparent and fair lotteries. One of the games that was carried over under the new regime was the Lotto 5/90—easily one of the most popular lotteries in Ghana.
HOW TO PLAY GHANA LOTTO 5/90
The gameplay of the Ghana Lotto 5/90 is not exactly what you would call simple. There are a number of game modes that you can choose from to play, and each one has its own unique benefits and disadvantages. The available gameplay options are available below: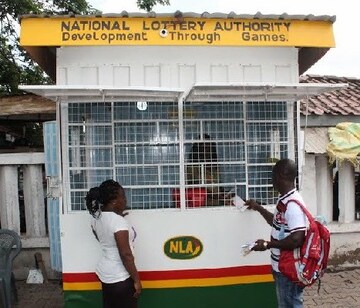 • First Number Drop: This game mode allows you to bet solely on what the first number to be drawn will be.
• Direct 1 - 5: This is the game that mostly follows the traditional lottery. There are five different game modes, Direct 1, 2, 3, 4, and 5. Selecting which one you would like to play is (in simple terms) betting on how many numbers you think you will guess correctly. An example is that if you select five numbers and you think that you will match all five, then you will need to play Direct 5.
• Perm 2 - 5: The perm game modes stand for Permutation. In other words, if you select to play the perm three mode, you will need to select four or more numbers. You will then be given all the possible combination lines of the numbers you have selected in sets of three. An example is that if you select 10-20-30 using the Perm 2 game more, you will receive all the possible combination lines in three sets of two. These sets will be 10-20, 10-30, and 20-30.
• Banker Against All: This game mode only lets you choose one number. This number will be paired with the remaining 89 numbers, and in order to win, the banker must be one of the winning numbers. This does not make much sense to us but is how the lottery explains this game mode.
All game modes except Banker Against All allows you to choose up to a maximum of five numbers. These numbers are to be selected from a number pool ranging between 1 and 90.
ODDS OF WINNING
There are no official odds to the Ghana Lotto 5/90, but the 5/90 single-matrix format usually has odds of 1 in 43,949,268.
Considering the grand prizes never reach any astronomical levels, there are many other lotteries with much bigger prizes at much bigger odds. Among these are Canada Lotto 6/49 (1 in 13,983,816), Austria Lotto (1 in 8,145,060), and Italy MillionDAY (1 in 3,478,761).
However, unlike the lotteries mentioned above, Ghana Lotto 5/90 does not use prize tiers. Instead, it uses multipliers that are placed against your bet amount in order to calculate your win. These multipliers are unique to the amount of numbers you have matched and to what game mode you have chosen to play. The cost per line (or five numbers) can be chosen by you but has to range between GHS 28 ($0.05) and GHS 111 ($20).
Below are the multipliers applied to winnings for each game mode. Strangely, there is no mention of the prize structure for the First Number Drop game mode.
| | | |
| --- | --- | --- |
| Bet Type | Numbers Matched | Multiplier Applied |
| Direct 1 | 1 | X 40 |
| Direct 2 | 2 | X 240 |
| Direct 3 | 3 | X 2,100 |
| Direct 4 | 4 | X 6,000 |
| Direct 5 | 5 | X 44,000 |
| Perm 2 | 2 | X 240 |
| Perm 3 | 3 | X 2,100 |
| Perm 4 | 4 | X 6,000 |
| Perm 5 | 5 | X 44,000 |
| Banker Against All | 4 | X 240 |
The fact that multipliers are used could be helpful because it means that you could win a decent amount. Unfortunately, all this is dependent on how much you are willing to pay out in the first place. If, for example, you buy a Direct 5 ticket for $20 and happen to match all five numbers, you could win $880,000. This is certainly a decent prize, but
DRAWING TIME
For all those enthusiastic players out there, there is good news: Ghana Lotto 5/90 holds a draw each and every day except for Sunday. These draws all take place at 6:30 pm local time at the Brenan Hall of the National Lottery Authority. The different titles that the draws take place under are listed below:
Monday: Monday Special
Tuesday: Lucky Tuesday
Wednesday: MidWeek
Thursday: Fortune Thursday
Friday: Friday Bonanza
Saturday: National Weekly Lotto
BIGGEST JACKPOTS
Because the jackpot is strictly linked to the bet that each player places on their ticket, there is no published figure for the biggest jackpot that has been paid out.
PAYOUT OPTIONS
Nowhere online does it specifically mention what payout options are available for this lottery. However, as is the norm if it is not specified, we assume that there are no annuity payments and that payments are made in a lump sum.
TAXES
Unbelievably, all taxes on lottery winnings were abolished in Ghana in 2017. This means that all winnings belong to the winner and they won't have to pay anything in taxes. The country's government has certainly come a long way from the sketchy and greedy way it seems to have run the lottery in the past!
HOW TO PLAY LOTTO GHANA 5/90 ONLINE
Thankfully, playing Lotto Ghana 5/90 is possible through a number of online lottery websites, one of the most prominent ones being 24Lottos.com. Play is easy and open to anyone aside from residents of the US and Israel. However, always make sure to take note of the terms and conditions of the site you are using when buying tickets.
GHANA LOTTO 5/90—IS IT WORTH PLAYING?
This lottery may not run like a traditional lottery, but it does sure look like it could be a lot of fun. There are several interesting game modes and, thanks to the proper operation of the National Lottery Authority, you can be assured that the lottery is run fairly. We think that this is most certainly a viable contender against some other great international lotteries and would love to hear if anyone hits it big while playing. That being said, there are definitely better lottery games out there.
User Reviews and Comments (1)