The Tragic Life and Death of Lottery Winner Ibi Roncaioli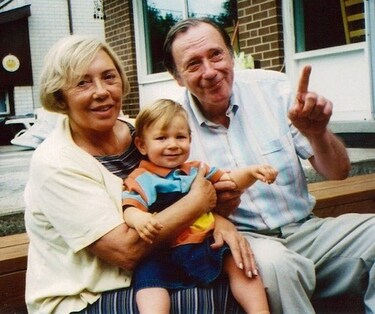 Winning the lottery might sound like a dream come true, but for too many winners life becomes closer to a nightmare. Too often, lotto winners use their windfall to indulge in vices like excessive spending, drugs, or alcohol, and before they know it, their money is gone and their relationships have suffered. In the case of lottery winner Ibi Roncaioli, a public win helped support a secret lifestyle that may have led to her murder.
WHO IS IBI RONCAIOLI?
Ibi Roncaioli was born in Hungary and moved to Ontario, Canada. She was married to her husband, Dr. Joseph Roncaioli, for 30 years. The couple lived together in Vaughan, Ontario, a city just north of Toronto. Joseph was a gynecologist with a successful practice that brought in an income of approximately $20,000 a month. Ibi first had a brush with fame when she made headlines for her and friend, Lyudmila Hiutin, becoming big lottery winners in 1991. Unfortunately, the next time Ibi's name was being printed in newspapers was because of the sordid details surrounding her death in 2003.
HOW MUCH MONEY DID IBI RONCAIOLI WIN?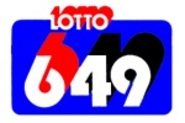 Ibi and her friend Lyudmila Hiutin won big in the Canada Lotto 6/49 game back in 1991. The pair won an astonishing $10 million jackpot, splitting it between the two of them, giving Ibi $5 million. From the many reports about Ibi's life after her death, it appears that Ibi kept most of the winnings to herself, spending the money in secret. Once the details of Ibi's life and death became headline-worthy once again, it was revealed that much of the money was spent on her three sons—one son from her marriage to Joseph, one son she had had prior to her marriage, and one son that was kept a secret even from her husband of three decades.
WHAT HAPPENED TO IBI RONCAIOLI?
Ibi was found dead on the couch in her and her husband's mansion in July 2003. It was initially thought that she had died from natural causes, but an autopsy found a toxic level of painkillers and alcohol in her body, as well as mysterious needle marks on her legs and feet. Finally, upon being questioned about the needle marks six months after Ibi's death, her husband, Joseph admitted to injecting his wife with painkillers.
Joseph's confession led to charges being laid against him for his wife's death. During the trial, a lot of information about the Roncaioli's life was revealed, to the shock of many who knew them. While friends and neighbours saw the Roncaioli's as a happy, older couple from the outside, the reality was much different. By the time of Ibi's death, the couple was so unhappy they were essentially living separate lives, even within their own home. Ibi also suffered from alcoholism, with her son telling media that she became mean and showed a dark side when she drank.
Another surprising bit of news that came out during the trial was that Ibi had blown through her lottery winnings. In fact, at the time of her death, the couple's net worth was only around $300,000, despite Ibi's multi-million dollar win and Joseph's successful medical career.
JOSEPH RONCAIOLI CONVICTED OF MANSLAUGHTER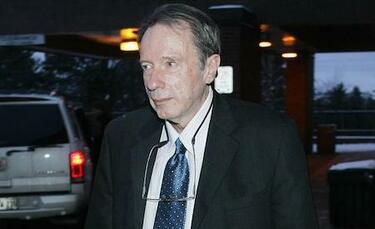 During the trial, the prosecution argued that Joseph's actions were deliberate, and that he was upset at learning that his wife had led them to the brink of financial ruin, leaving next to nothing for their retirement. However, Joseph and his team of defense lawyers argued that he had been trying to assist his wife, injecting the painkillers with the intention of taking blood.
Joseph argued that Ibi had been experiencing rapidly deteriorating health, including a sudden decline in energy and mysterious weight loss, but that she had a fear of physicians. He claimed that everything he did was in an attempt to help her. However, the fact that he didn't called 911 or attempt to resuscitate his wife made it difficult for the jury to believe these claims.
Joseph Roncaioli was found guilty of manslaughter in February 2008, after two and a half days of jury deliberation. The then-72-year-old was sentenced to seven years in prison. Despite the short sentence, the judge had some damning words for Joseph, asserting that Ibi's death had been intentional, not spontaneous, and that it more resembled a murder than an accident.
CONCLUSION
Too often, stories about big lottery winners end in tragedy. Whether winners get too swept up in a sudden shift in lifestyle or have pre-existing issues that are exacerbated by a seemingly unlimited supply of cash, there are many ways that an unexpected win can cause more problems than it solves. It is impossible to speculate on whether Ibi's life would have come to a similar end even if she hadn't won the lottery, but one thing that is for certain is that she is missed by those close family members that she left behind.