Janite Lee: From Dining With Politicians to Filing for Bankruptcy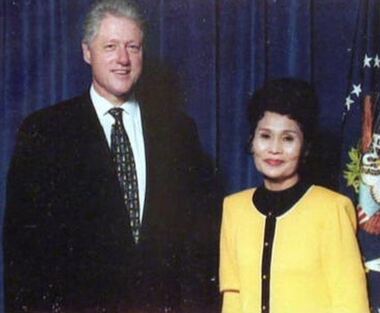 When we hear about lottery winners whose life took a turn for the worse after their win, the unfortunate end of these stories typically come as a result of poor financial decisions coupled with excess and luxurious spending. However, the circumstances around lottery winner Janite Lee's financial downfall are not typical of most winners who succumb to the lottery curse. In this article, we'll tell you how Janite Lee went from being a multi-millionaire who rubbed elbows with the biggest politicians to bankruptcy.
WHO IS JANITE LEE?
Janite Lee is a South Korean immigrant who was living the American dream when she won big in the state lottery. In 1993, Lee was operating a wig shop in St. Louis when she won the Illinois Lottery, changing her life forever. Upon winning, Lee immediately attracted attention for how she chose to spend her money, and then made headlines once again when suddenly the money was all gone.
HOW MUCH MONEY DID JANITE LEE WIN?
Lee won a life-changing amount of $18 million. She chose to receive her winnings as an annuity instead of a lump-sum, resulting in yearly payments of $620,000—certainly enough money for the then 52-year-old to live off for the rest of her life. However, things did not play out so ideally.
HOW DID JANITE LEE SPEND HER MONEY?
The first thing Janite Lee did with her new income was move her family into a gated community in St. Louis, an expense that cost somewhere in the million-dollar region. However, that seemed to be Lee's only big purchase that had a material benefit for herself and her family. After moving, instead of accumulating more luxury items, Lee focused all of her money on philanthropic donations, which resulted in a luxurious lifestyle of a different sort.
When Lee decided to start giving her money away, she didn't simply focus on local communities and organizations. She started big, directing her funds toward politics by becoming a major donor to the Democratic Party and various presidential campaigns. These donations saw Lee enjoying a different sort of luxury than most lottery winners strive for, giving her access to politicians like Bill Clinton and Al Gore, both of whom she was invited to dine with. It's been reported that she spent hundreds of thousands of dollars on political donations. Her charitable efforts also saw her dining with South Korean President Kim Daw-Jung.
However, Lee's philanthropic spirit encompassed more than politics, extending to education as well. She made such a significant donation to the Washington University School of Law that her name was put on a reading room on the university's campus. From the outside, it seemed that Janite Lee had everything figured out—she was one of the all-too-rare lottery winners who appeared to have a handle on her finances and was even using her good fortune to help others. However, that was not the case at all.
WHAT HAPPENED TO LOTTERY WINNER JANITE LEE?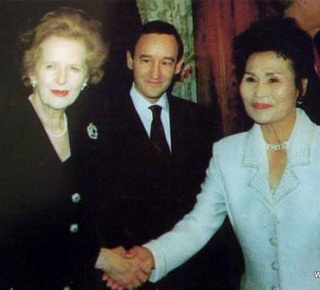 Despite appearances, Janite Lee had actually made some very irresponsible financial decisions. Instead of purchasing her million-dollar home with her lottery winnings, she had purchased it on payments. It's also reported that Lee had leased luxury cars and borrowed millions of dollars from banks, in addition to putting many purchases on her credit cards. It appears that Lee was perhaps a bit too impatient for her annual payments, spending money before she actually had it in her accounts. Even in circumstances where Lee tried to make the right choice, such as paying off a loan early, she ended up paying the price—in that instance, the price was $750,000 for early payoff penalties.
In a bid to fix her financial troubles, Lee decided to sell off the rights to future lottery payments for a lump sum. However, that didn't help at all, and Lee ended up filing for Chapter 7 bankruptcy in 2001 at the age of 60, just eight years after winning the big jackpot. It's been reported that at the time of filing, Lee had less than $700 in her bank account and had accumulated approximately $2.5 million in debt. Though her intentions seemed to be good, it's still one of the craziest lottery winner spending stories we've come across.
CONCLUSION
Lottery winners like Janite Lee are a perfect example of how appearances can be deceiving. Though she may have had the best of intentions for how she would spend her money, her story did not have the ending that anyone would have imagined. It's stories like Lee's that remind us of the importance of consulting with financial advisors anytime someone comes into a financial windfall.
A financial advisor can help winners set up trusts or charitable organizations that allow for more stability and better financial decision-making. While Lee was able to do good while she had the funds, perhaps if she had had a bit of help, her story would have ended much differently—and much more happily. Unfortunately, she ended up succumbing to the same lottery curse that so many others have fallen victim to before and after her.