Israel New Lotto Review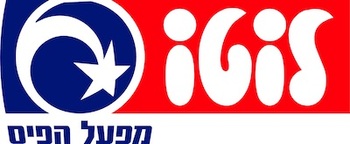 With the vast number of lotteries available today, lottery players around the world are more spoilt for choice than ever before. Some lotteries, however, are the originals that have been around for many years and have simply evolved to become what they are today. In this Israel New Lotto review, we will look at one lottery that has stood the test of time and remains a popular lottery to this very day.
History
Run by Mafal HaPayis—the official vendor of for Israel's National Lottery—New Lotto is one of the oldest games around. It was initially named Israel Lotto and started way back in 1951. The game ran for many years before it was renamed to Israel New Lotto in 2009.
Though the years the game also underwent several changes. These included it moving from a 6/34 + 1/10 to the current 6/37 + 1/7 format and adjusting what the jackpot prize amount is worth. All these changes have brought us the popular lottery that we know today.
How to Play Israel New Lotto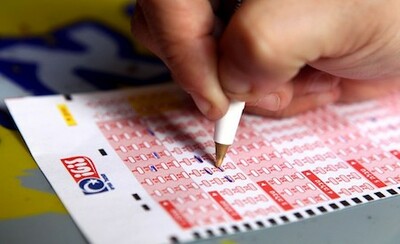 As we mentioned above, the lottery uses a double-matrix (6/37) format. This means that there are two sets of numbers that you will need to select in order to play. The first set consists of six numbers that need to be chosen from a number pool ranging from 1 to 37.
The second set of numbers is a single number that is called the Chazak number. Translated from Hebrew, this means the strong number. This number will need to be chosen from a number pool ranging between 1 and 7.
Once you have chosen your seven numbers, you can purchase your ticket. Tickets cost around ILS 10 (around US$2.82) each. Then, simply wait until the time of the draw to see if you are a winner. As with any lottery, matching some of these numbers will get you a prize, while matching all of them will get you the jackpot.
Odds of Winning
At 1 in 18,598,272, the odds of winning the jackpot in this lottery are not the greatest. These odds are against a minimum jackpot of ILS 4 million (around US$1.12 million). Thankfully, this minimum jackpot does roll over each time that it is not won. However, unlike some of the other best international lottery games, New Lotto has a jackpot limit of ILS 56 million (or about US$15.78 million).
The overall odds of winning a prize are around 1 in 19.
Israel New Lotto Payout Chart
Unfortunately, due to the fact that the majority of the prizes available in the eight prize tiers change depending on ticket sales and legitimate winners, there is no published payout chart for the lottery. However, there is a table of the odds of winning a prize from each prize tier.
| | |
| --- | --- |
| # of Matched Numbers | Odds of Winning |
| 6 of 6 + Chazak Ball | 1 in 18,598,272 |
| 6 of 6 | 1 in 2,656,896 |
| 5 of 6 + Chazak Ball | 1 in 99,991 |
| 5 of 6 | 1 in 14,284 |
| 4 of 6 + Chazak Ball | 1 in 2,666 |
| 4 of 6 | 1 in 381 |
| 3 of 6 + Chazak Ball | 1 in 207 |
| 3 of 6 | 1 in 30 |
Drawing Time
The lottery holds two draws each week that take place on Tuesday and Saturday at 10:55 PM (IDT). The results of these draws are posted online once the draw has been concluded.
Biggest Jackpots
The biggest jackpot that has been paid out by the lottery occurred in December of 2017. The value of the jackpot was ILS 28 million (approximately US$7.7 million). The full amount went to one lucky player.
Payout Options
Unlike other lotteries that offer annuity payments when the jackpot grows too large, the Israel New Lotto does not. Instead, the only way that players may get their winnings is in a single cash lump sum that will be paid to them.
These winnings will have to be claimed directly from the National Lottery of Israel and can only be done at the headquarters of the lottery in Tel Aviv.
Taxes
Since the early 2000s, lottery winnings in Israel have no longer benefited from being exempt from tax. However, there is still a small exception amount that can be claimed. All winnings under the amount of ILS 54,959 are exempt from tax. Unfortunately, any winnings over this amount are subject to a 25% tax.
How to Play Israel Lotto Online
The lottery states that there are a variety of online lottery websites that allows for the purchase of Israel Lotto tickets. Unfortunately, while we did try and find these websites, we could not find any that allowed us to purchase tickets. We do understand that this may be due to our location or VPN, so we encourage you to try and find a local site to see if online play is available.
Israel New Lotto – Is It Worth Playing?
Israel Lotto definitely does not have the greatest odds that we have ever come across nor the best jackpots. However, the other areas that make up for this make this a lottery worth trying. From the acceptable jackpots to the acceptable ticket price, Israel New Lotto is both trustworthy and worthwhile.
User Reviews and Comments (1)