Play Greece Lotto Online – How to Play and Buy Tickets

Greece is a country that most people associate with mythology and, in recent times, an economy that crashed harder than anyone could have imagined.
However, nestled in the secrets of Greece is a lottery that can change your perception about the country.
Read on as we look at how you can play Greece Lotto online, how the game operates, and what you could potentially win if you choose to play it.
History
Greece Lotto was launched on December 5, 1990. The lottery is run by the GOFP, or Greek Organization of Football Prognostics—an organisation founded in 1958 that was responsible for predicting the outcomes of soccer games. It is a state-run organisation that now runs several successful lotteries in the country.
How to Play Greece Lotto
To play the Greek Lottery, choose six unique numbers from a number pool comprising the numbers 1 to 49. Once you have done this, you will be required to choose a seventh number from the same number pool. This extra number can in no way help you win the jackpot. However, it does have a substantial bearing on the amount you will win if you claim a second-tier prize (which we will explain more about later in this article).
Once you have selected your seven numbers, you can purchase your ticket. Tickets cost only €0.50 each—a relatively low price when compared to the potential win that you could receive. Once you have purchased your ticket, all that is left for you to do is wait until the time of the draw and to see if you are a winner.
How to Play Greece Lotto Online
While there is plenty of talk online that it is possible to purchase tickets for the Greek Lottery online, no third-party lottery websites currently seem to offer this possibility.
Most of them merely display the latest draw results. So, for the time being, it looks as if the only way you will be able to grab a ticket is to go out and buy one in person.
Odds of Winning
The odds of winning the jackpot on this lottery are 1 in 13,983,816. These are not the greatest odds if we are honest when considering that the jackpot only starts at €300,000. These odds are the same as Canada Lotto 6/49, and the minimum jackpot in that game starts at CA $5 million.
However, what does make up for this fact is that the jackpot rolls over each time that it is not claimed. Better still is the fact that the lottery does not limit the number of times that a jackpot can rollover. This generally leads to some pretty hefty jackpots that would be sure to make anybody smile.
Greece Lotto Payout Chart
| | | |
| --- | --- | --- |
| # of Matched Numbers | Prize | Odds of Winning |
| 6 of 6 | Jackpot | 1 in 13,983,816 |
| 5 of 6 + 7th Ball | €50,000 | 1 in 2,330,636 |
| 5 of 6 | €1,500 | 1 in 55,491 |
| 4 of 6 | €30 | 1 in 1,083 |
| 3 of 6 | €1.50 | 1 in 61 |
As we mentioned above, choosing the correct seventh number is a rather big deal. It could mean the difference between receiving €50,000 in prize money rather than only €1,500. The seventh number is drawn after the first six numbers have been officially drawn and recorded. This number is then used exclusively to identify winners of the second prize tier.
Drawing Time
The lottery holds two draws every week on Wednesday and Saturday. The draws take place at 8:00 PM (EEST), and results of the draws are loaded onto the official lottery website shortly after the draws have been concluded.
Biggest Jackpots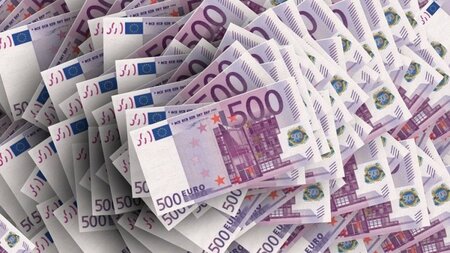 The largest jackpot currently on record to ever have been paid out is a handsome, but by no means jaw-dropping, €7.5 million. This amount was won on January 20, 2010, and is a good indication of how large the jackpot can grow when it rolls over continuously.
Payout Options
Greece Lotto does not offer any annuity payment for jackpot winners, meaning all winnings are paid out in a cash lump sum. This means that depending on how much they win, winners might have to exercise quite a bit of self-control and planning to ensure that the money they have won lasts them for the rest of their lives.
Something that may come as a shock to many international players is that winners only have three months from the time of the draw to claim their prize. Most other international lotteries offer players one year before they forfeit their prize. While this is a strange rule, we do understand it. After all, if we were the winners of a massive jackpot, we doubt that we would even need three days to claim our prize—never mind a full year.
Taxes
Taxes is one of the aspects that all lottery players want to know about. Unfortunately, the news on lottery winnings tax is not great when it comes to Greece. All lottery winnings in the range of €100 to €500 are taxed a rather large 15%. However, it gets worse: lottery winnings over this €500 mark are subjected to 20% taxation. The GOFP deducts this tax before winnings are paid out, so at least you won't have to worry about paying any tax over to the taxman.
Greece Lotto – Is It Worth Playing?
If we were asked if we would play this lottery, then we would answer that we most certainly would. Not only is the ticket price more than attractive, the fact that the jackpot—though relatively low to start with—can grow to solid amounts makes this a pretty good lottery draw for any player. So, get out there and get yourself a ticket if you're visiting Greece.
User Reviews and Comments (1)