Generous Powerball Winner Pearlie Mae Smith
While many people say they want to help make the world a better place, few have the opportunity or resources to actually make it happen. Even among lottery winners, it is just as likely that a person will blow their fortune on a luxury lifestyle, bad investments, or drugs as it is that they will use their luck to help those in need. That is why it's so refreshing to learn about generous Powerball winner Pearlie Mae Smith and her family, whose story will bring a smile to your face.
Who is Pearlie Mae Smith?
Pearlie Mae Smith was a mother of seven from Trenton, New Jersey, whose life changed forever when she won a Powerball jackpot in the spring of 2016. The win, which the family described at the time as "divine intervention", was split between Pearlie Mae and her adult children. The family undoubtedly felt as if they had some help winning the jackpot, as Pearlie Mae claimed that the numbers she played came to her in a dream.
As a mother, Pearlie Mae made sure to instil the importance of giving back to the community in her children. One of Smith's daughters, Valerie Arthur, cited volunteering at a soup kitchen and growing a garden in their home's backyard to help feed the community as two experiences during her childhood that helped influence the family's financial decisions after they won big.
How Much Money Did Pearlie Mae Smith Win?
Pearlie Mae Smith and her family were the single-ticket winners of $429 million jackpot. At the time, it was the biggest jackpot ever won in the state of New Jersey and the sixth-largest jackpot ever awarded in Powerball history. The family decided to take the cash option when collecting their prize instead of the annuity, which left them with about $284 million. The family of lottery winners then split that amount eight ways.
How Did Pearlie Mae Smith Spend Her Winnings?
Though Pearlie Mae and her children did take some of the winnings to spend on themselves and their families, all eight members of the family pledged to contribute 10% of their winnings to their church. And that wasn't the end of their philanthropy—the family also established the Smith Family Foundation. The foundation is a grant-making fund that not only offers financial assistance to community programs but also offers leadership development workshops to organizations in Trenton.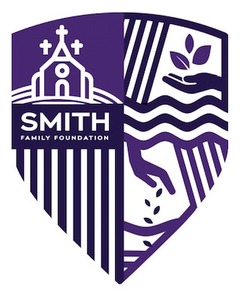 The Smiths knew that if they wanted to, they could simply give away their money, but decided instead that they wanted to help cultivate leaders, offer guidance, and invest in programs in their community that would encourage long-term change. Instead of giving the temporary assistance that a financial hand-out could provide, they wanted to address the systemic issues that contribute to poverty. In this way, the Smith Family Foundation aims to help those in need obtain an education, enter the job force, and become self-sufficient.
Since it was created, the Smith Family Foundation has made significant contributions to programs that focus on education, neighbourhood development, and youth and family programming. One of the biggest investments the foundation made was contributing $750,000 to build a new church in Bridgeton, New Jersey. Annually, the foundation awards at least $25,000 in scholarships, including a recently established $10,000 scholarship to a graduate of the high school that all eight members of the family attended. Like Canadian Lotto Max winner Craig Henshaw also realized, funding deserving students' education is one of the best ways to give back to a community while ensuring the funds aren't spent recklessly.
While the foundation focuses primarily on causes in the Trenton area, it has also offered support outside of the community. For example, the foundation contributed $16,000 to build a school in Haiti in 2016. Now, four years after pledging to give back, the family continues to follow through on their promises through the Smith Family Foundation.
Where is Pearlie Mae Smith Now?
Pearlie Mae Smith and her family continue to oversee the Smith Family Foundation, with many of the children and other extended members of the family directly involved in the managing of the organization. As of 2020, Smith's daughter Katherine Nunnally, who had worked for 15 years as a program leader for a mentorship program prior to the lottery win, serves as the executive director of the foundation.
Regardless of what Pearlie Mae is doing now or what she plans to do in the future, one thing is for certain—she has created a legacy for her family through their foundation that will continue to impact their community for generations.
Conclusion
Too often, the media focuses on stories of gloom and doom when it comes to lottery winners. While it's undeniable that many winners' stroke of luck turns into misfortune, stories of kindhearted lottery winners like Pearlie Mae Smith and her family remind us of all the good that people can do if they are given the opportunity—and sometimes that opportunity comes in the form of winning a record-breaking lottery jackpot.
Further Reading
Another lottery winner who also acted selflessly upon claiming her jackpot (worth $55 million) and started a foundation in order to help others is Sheelah Ryan. Despite only living for six years following her win, her foundation and her legacy will live on for many years to come.