Dominican Republic Lottery Review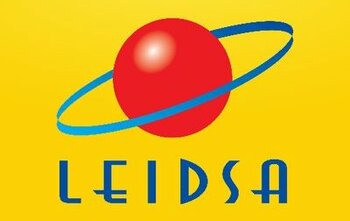 Some people may be slightly surprised to discover that certain countries successfully run their own lotteries. This is generally not due to the fact that the perception is that the country would be unable to. Rather, it typically occurs more as a case of people in other countries not considering whether or not the country actually has its own lottery. In this Dominican Republic Lottery review, we will look at a prime example of this and see what games it has to offer.
History
Almost all lotteries that take place inside the Dominican Republic are organised and managed by one organisation—the Lotería Electrónica Internacional Dominicana S.A. (or LEIDSA for short).
Founded on November 1, 1997, LEIDSA is the leading lottery organisation in the country and is responsible for 90% of all lotteries that take place in the territory. From what we could find when doing our research, the other 10% of the lotteries are not state-monitored and are very small in comparison to any of the lottery games offered by LEIDSA.
Since its launch, LEIDSA has evolved with the times and is one of the most technologically advanced lotteries in and around the Caribbean. The lottery has used this advantage to open new games, introduce new scratchers and instant-win games, and to ensure that they improve their existing games. Due to this commitment, and the clearly stated commitment of the company to the people of the Dominican Republic, this lottery has moved from strength to strength over the years.
Draw Games Available
There are nine games offered by LEIDSA, and each provides unique features and ways to win. Unfortunately, even though this lottery organization is more technically advanced than many others that we have seen, their official website is not entirely helpful in terms of explaining what these nine lottos entail. However, from scouring the Internet, we have managed to confirm the below details of each of the draws:

Loto: This game uses a single 6/38 matrix, which requires you to select six unique numbers from a number pool ranging from 1 to 38. This game does feature a quick pick option if you would like the game to choose numbers for you. Draws are held every Wednesday and Saturday at 8:55 PM (AST), and a single ticket will cost you 30 pesos. The jackpot odds are 1 in 2,760,681.
Lotomas: From what we understand considering the lack of information relating to this game, it acts as a pick-3, pick-4, or pick-5 game. You will need to select numbers from a range of between 1 and 10. Matching the correct amount of numbers will get you a win. The highest possible prize for this game is 50 million pesos (roughly US $918,864) when playing on the maximum bet. A standard ticket costs 20 pesos ($0.37).
Super Lotomas: This game appears to function in the same way as the Lotomas game mentioned above. The distinction here is that you can increase the amount of numbers that you can select to 15 different numbers. It seems that these numbers must be chosen from the same number pool. A ticket for this lottery costs 50 pesos ($0.92) but can be raised to try and win the 265-million-peso ($4,869,981) jackpot.
Loto Pool: This game (like Loto mentioned above) is a standard single-matrix game that requires selecting five numbers from a number pool ranging from 1 to 31. Matching all five numbers will win you 1 million pesos ($18,377), and the odds of doing so are 1 inOdds are 1 in 169,911. Matching four numbers will gain you 5,000 pesos ($92), and three numbers will get you 50 pesos ($0.92). Draws are held at 8:55 PM (AST) every day from Monday to Saturday and at 5:55 PM (AST) on Sundays. A single ticket costs 20 pesos ($0.37).
Super Kino TV: For 25 pesos ($0.46), you can compete in this fun lottery game. To play, you will need to select 10 unique numbers out of a number pool ranging from 1 to 80. At the time of the draw, 20 unique numbers will be drawn. Matching numbers will win you a prize. This game can be played daily and has draws that occur at 8:55 PM (AST).
Pega123Mas: To play in this game, you will need to select either one, two, or three unique numbers from a pool ranging from 0 to 50. Matching three numbers at the time of the draw will win you 30,000 ($551) pesos for a 10-peso ($0.18) bet. Matching two numbers will earn you 600 pesos ($11), and matching one number will gain you a return of your bet amount.
Quiniela Pale: This game functions in a way that seems to require you to match numbers drawn in a certain way. Bets can be placed for the low price of five pesos and upward. However, prizes are handed out based on bet amounts. Therefore, the higher the bet, the higher the winnings. The exact order that you will need to match numbers depends on the bet option you choose.
Tripleta: This game appears to use the numbers drawn from the Loto draw. To win, you will need to match three numbers with those drawn. You may select your bet amount starting from one peso upwards. The main prize for matching three numbers is 20,000 ($368) pesos for each peso bet. Matching two numbers wins you 100 pesos ($1.84) for each peso that you bet.
Super Pale: Like the Tripleta above, this self-proclaimed new game uses some numbers drawn from the Quiniela Pale draw, and the main Loto draw. The prize is 3,000 pesos ($55) per single peso bet. However, there is no mention on even how many numbers you will even need to match in order to win.
Taxes
Thankfully for all players in the Dominican Republic, there are tax exemptions available for lottery winnings. Unfortunately, these exemptions only apply to prizes of 100,000 pesos ($1,838) and less. If you prize is over 100,000 pesos—but below 500,000 pesos ($9,189)—you will be liable to pay 10% of your winnings in tax. Prizes worth 500,000 to 1 million pesos ($18,377) are taxed 15%, and prizes over the 1-million-peso mark will be taxed a rather hefty 25%.
How to Play Dominican Republic Lottery Online
As we mentioned, the Dominican Republic Lottery is somewhat technically advanced. This means that you are able to play all of their available games directly from their official online website. We were not, however, able to find any other online lottery website that facilitates the sale of tickets to these draws.
Dominican Republic Lottery – Is It Worth Playing?
The fact that LEIDSA has been around for just over two decades and has managed to expand its lottery to offer nine different lottery games is a worthwhile feat. While we may not understand exactly how these games work due to the slightly lacking official website, each of these games seems to have rather good merits based on the minimal information we could see. Therefore, if the idea of lotteries with small but decent prizes and cheap tickets appeals to you, those on offer here are worth a try.
User Reviews and Comments (1)