Dominican Lottery Review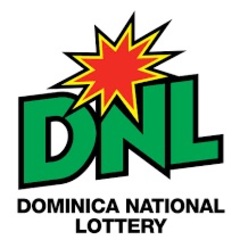 There are the lotteries that we all know—games that have a large international fanbase and will be recognised in almost any country that you visit. However, there are plenty of other lotteries that make up the lottery universe. In this Dominican Lottery review, we will look at the games offered in this corner of the world to see how they operate.
History
The Dominican National Lottery began its history in February 1994. It was on this date that the government founded the Dominica Lotteries Commission (DLC). Before this, there were no major lottery games held in Dominica. Instead, only scratchers and instant-win games were available through a contract with Apex Services—a lottery game operator that was functioning within the country.
In 1995, Canadian Banknote Company Limited (CBN) entered the Dominican and, under a license agreement with the DLC, began to operate a national lottery throughout the country. This agreement continued flawlessly with more lottery games being added frequently until 2007.
In January of 2007, the formation of the Canadian Banknote Company Dominica Incorporated was finalised. This company was formed in partnership between the DLC, CBN, and the Dominican government. The company immediately took over the management of all lottery games in the country and has, since then, continued to provide fun and fair lottery games to players.
Games Available
Draw Games
There are five main draw games available through the Dominica Lotteries Commission. These games include:
Play 4: This lottery is held every day of the week at 1:30 PM (AST). The only exception to this in on Sundays or public holidays. The game requires you to choose four numbers from a number pool ranging from 1 to 22. Matching all the numbers correctly will win you the jackpot prize of EC$2,000 (or approximately US$740). Tickets cost only EC$2 each, and there are three prize tiers available. There are no odds of winning listed for this game.


Daily 3: As with the Play 4 game, this game is played daily except on Sunday and public holidays. However, this game features two draws each day at 1:30 PM (AST) and then again at 9:00 PM (AST). Plays cost anything between EC$1 and EC$40 and are wholly dependent on what bet play you choose to use.

To play, you will need to select three unique numbers. Each number must be a digit between 1 and 9. To win, you will need to match your numbers with those drawn. The highest amount you can win is EC$5,500. The odds of winning this are 1 in 1,000 and require an EC$10 3-Inline bet.
Big 4: The Big 4 game functions in the exact same way as the Daily 3 draw above except rather than choosing three numbers you will need to select four. These four numbers will also need to be digits from 1 to 9. Draws are held daily on Mondays to Saturdays at 9:00 PM (AST).
Bets start at EC$1 and depend on your play style. The highest amount you can win can be won by playing an EC$10 bet on the 4-Straight play style. Matching all your numbers with those drawn for this play style will win you EC$50,000 with odds of 1 in 10,000.
Powerball: As with all good lotteries, the DLC offers a Powerball option to its players. This game is drawn every Wednesday and Saturday at 9:00 PM (AST) and costs EC$2 to play. Unlike its American counterpart, however, players will need to select four numbers from 1 to 30. Then, they will need to choose an additional number from a pool ranging from 1 to 5. There is no mention of what the minimum jackpot is. However, the lottery does state that the odds of winning this jackpot are 1 in 137,025—significantly better than the American odds of 1 in 292,201,338.


Super 6: The Super 6 lottery is a game shared by Dominica and three other islands in the Caribbean. The game is drawn twice every week on Tuesday and Friday at 10:00 PM (AST). The starting jackpot is EC$200,000 and, unfortunately, does not have any odds listed.
To play, you will need to select six numbers ranging from a number pool of 1 to 28. This game does also feature a quick pick function if you do not want to choose your own numbers. There are four prize tiers available and matching three or more numbers will get you a prize.
Scratchers
There are also a range of scratch games available that give players the chance to win cash prizes instantly. The price of a ticket ranges from EC$2.00 to EC$5.00, and all prizes must be claimed within 90 days of the game's closing.
Taxes
As with most places on earth, there is no way to claim lottery winnings in Dominica and not be liable to pay some tax. In this case, all winnings are subjected to a 15% tax that is payable to the government. During our research online, however, there was some debate that the government does allow some exemption thresholds. However, we were unable to find any concrete evidence of this. So, if you are a lucky winner, we recommend getting in touch with a professional tax consultant to see if you do need to pay tax or not.
How to Play Dominican Lottery Online
There are several online lottery sites that all host the results of the latest DLC draws. However, none of these sites allows you to purchase tickets for this lottery online. In fact, not even the official lottery website seems to allow for this. So, you will need to find your nearest official retailer to purchase your tickets.
Dominican National Lottery – Is It Worth Playing?
There are several fun draws held by the Dominica Lottery Commission. These draws each work to provide something unique and fun for players in the country. However, one of the biggest reasons that we think these lotteries should definitely be played is due to the incorporation of the CBN Dominica company. This ensures that all games are fair and that all players are protected. So, if you are a fan of any of these lotteries, or if you were unsure as to whether or not you should play in them, we recommend getting a ticket and trying your luck.
User Reviews and Comments (1)